Joaquín "El Chapo" Guzmán Loera's escape through a hole in the shower from the maximum security Altiplano prison outside Mexico City in July was more than a major embarrassment for President Enrique Peña Nieto's administration. The elaborate escape through a roughly 1-mile tunnel also offered a stark demonstration that the world's top drug lord wields so much power that Mexican authorities are incapable of stopping him.
Though Guzmán's name is well-known, it can be difficult to conceptualize the power of the slippery figure who has escaped from maximum security jails twice. Here's one map that makes clear just how massive Guzmán's operation is.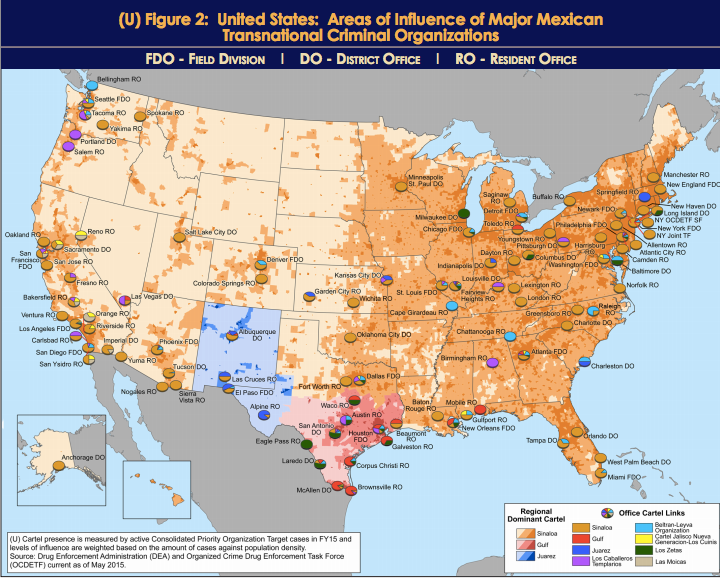 This map is taken from the Drug Enforcement Administration's most recent intelligence report, published in July, outlining the areas of U.S. influence of Mexico's largest drug cartels. The orange and light-orange chunks covering nearly the entire map, including Alaska and Hawaii, represent the areas of the United States where Guzman's Sinaloa cartel is the dominant Mexican cartel controlling the illegal trade.
"'El Chapo' Guzmán is without a doubt one of, if not the most, dangerous men in the world," a DEA spokesman told The Huffington Post. "He's responsible for the death of thousands of Mexican citizens and all the violence that goes along with drug trafficking."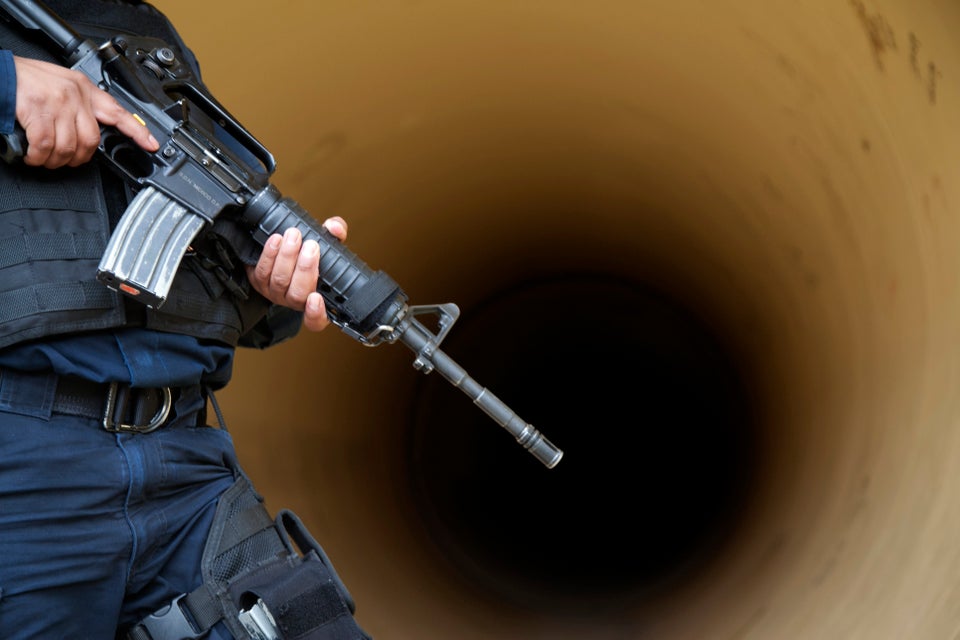 The Hunt For El Chapo
Related
Popular in the Community