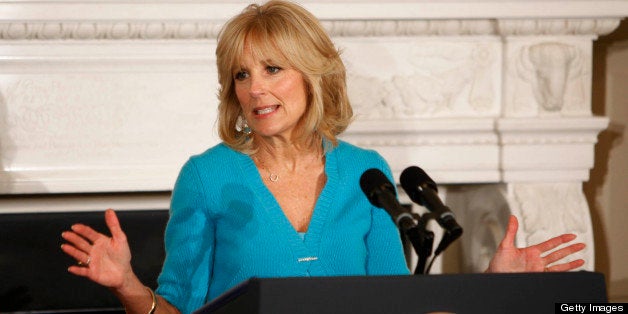 The year my son Beau was deployed to Iraq with the Delaware Army National Guard, my family learned how much simple acts of kindness could lift our spirits. From the notice in the church bulletin to the neighbor who shoveled my daughter-in-law's driveway during a snow storm, these gestures meant the world to us.
This Memorial Day, I hope you will take a moment to offer your own gesture of thanks to our men and women serving abroad and at home, as well as their families, and take a moment to honor the service men and women who have made the ultimate sacrifice.
Over the past four years, First Lady Michelle Obama and I have had the privilege of meeting with military service members and their families all around the world. We've heard their concerns about school and career issues; we've shared their joy when service members returned from deployment; and we've tried to offer solace when they face difficult times. These stories and experiences -- and our desire to say 'thank you' -- inspired us to start the Joining Forces initiative, a nationwide effort to rally all Americans to support our veterans and military families.
Popular in the Community