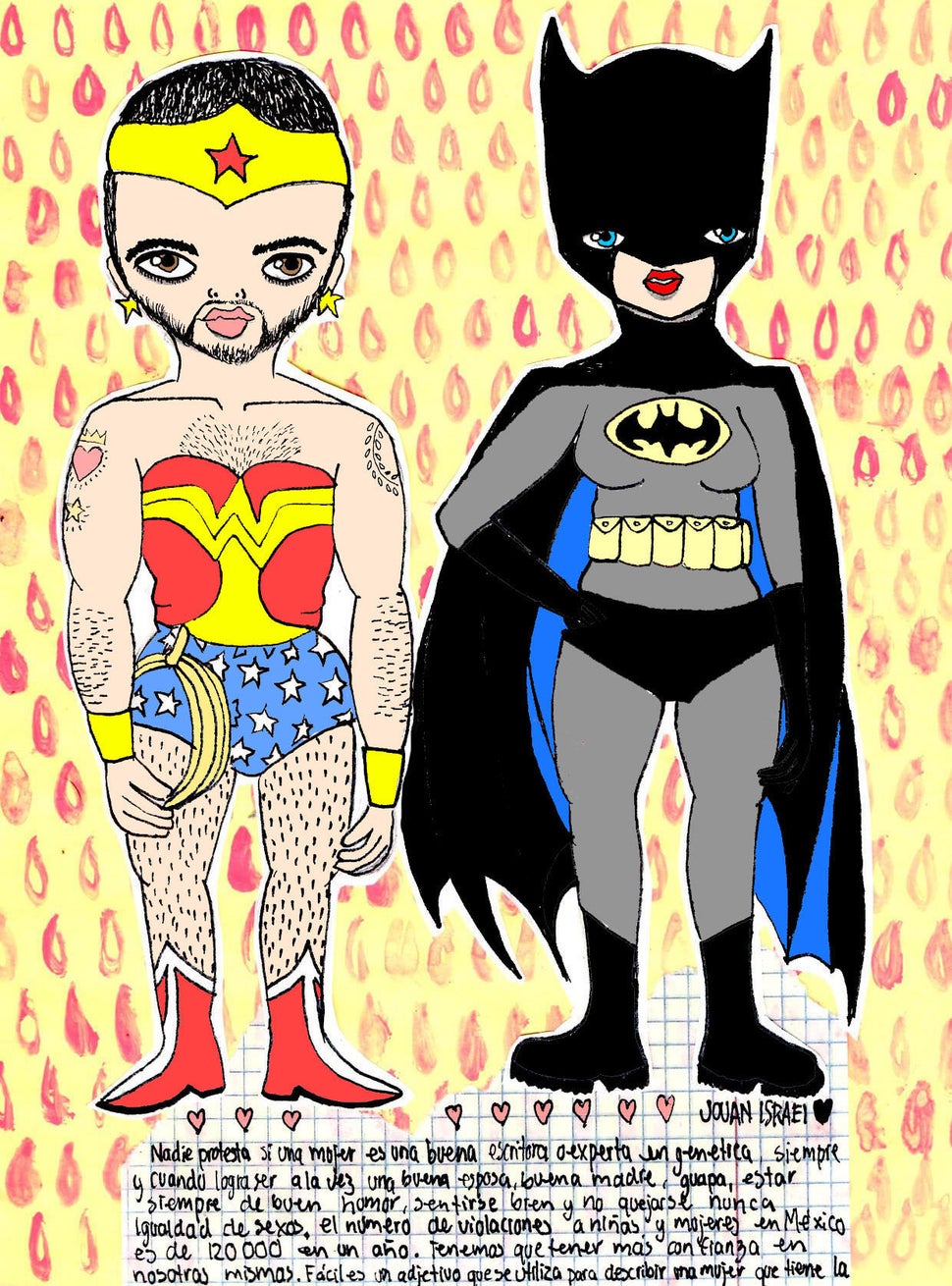 Jovan Israel, a 25-year-old Mexican artist, is making it his mission to create artwork that represents the experiences of the LGBTQ community in Mexico.
The Mexican government is trying to legalize same-sex marriage nationwide, and lawmakers have recently passed a series of anti-discrimination laws to protect gay rights. But members of the LGBTQ community still face several challenges within the devoutly Catholic, macho culture. Rates of transphobic violence in the country are among the world's highest — a report this year estimated that a total of 120 transphobic murders took place in the country between 2008 and 2013.
Besides physical violence, Israel picked up on the Mexican media's failure to represent the LGBTQ community. "We are a country that does not consider our 'minorities,'" the artist told HuffPost Mexico. "There is no inclusion in mass media, and, if there is, it is limited such that it generalizes these identities."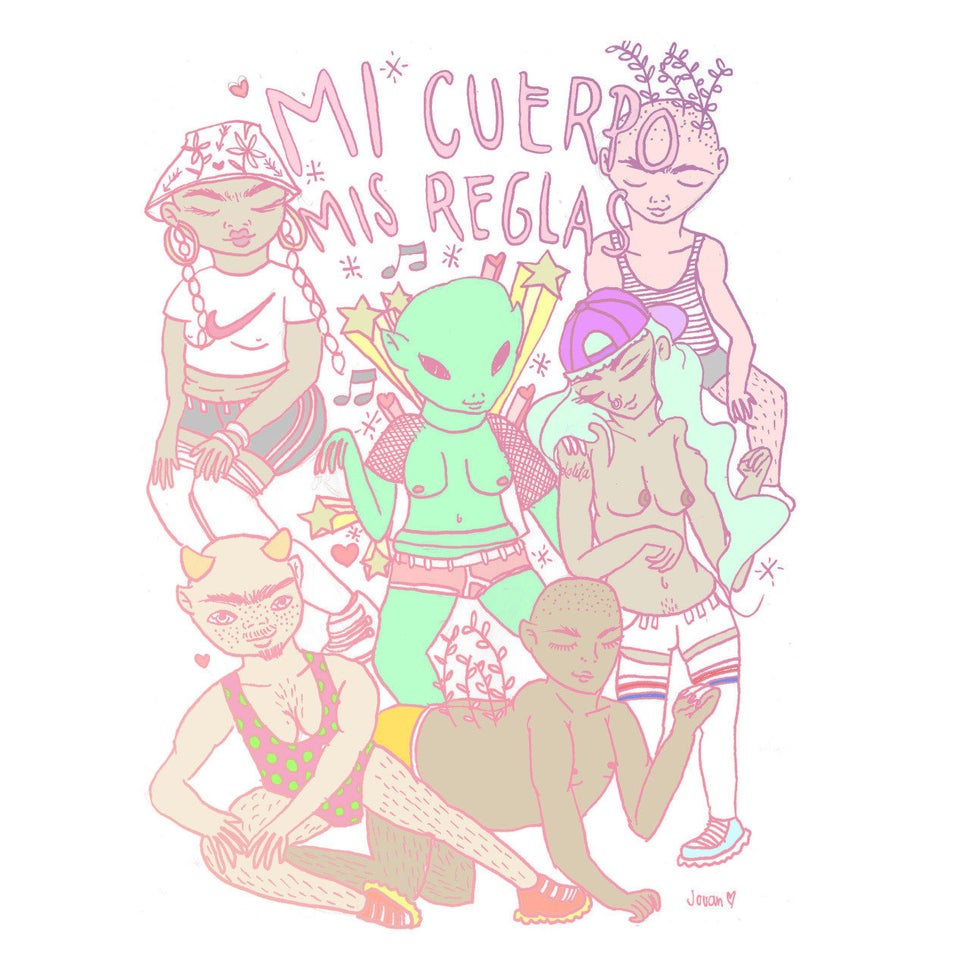 Israel's illustrations, which are often inspired by dreams, ex-lovers, friends, or "people who don't even exist," aim to question and explore the lives of the LGBTQ community, to which he belongs.
The artist thinks of his work as a tool to empower communities that society tries to "conceal and stigmatize."
"We are not viewed as people: We are treated as 'deviants,' 'freaks' or 'sickos.' Someone must take the responsibility of representing the other side, and representing the thousands of ways which we can actually be," he told HuffPost Mexico.
"It is of the utmost importance to show people that there is a world beyond heterosexuality, the binary, and all the imposed identities."
More of Jovan Israel's illustrations appear below (note that several of them are explicit and may not be appropriate for all readers):
This piece originally appeared on HuffPost Mexico. It has been translated into English and edited for clarity. 
Calling all HuffPost superfans!
Sign up for membership to become a founding member and help shape HuffPost's next chapter