Church, wedding, wherever: when hunger strikes, babies need to eat.
Naomi Jael, a mom living in Germany, experienced internet fame this week after a photo of her happily breastfeeding her son at a wedding reception went viral. In the shot, Jael can be seen sitting at the party with her dress undone, feeding her 10-month-old baby, TJ.
Commenters celebrated the mama for her awesome attitude and for sharing imagery that normalizes breastfeeding in public.
"I wanted to show that it's literally no big deal to breastfeed, no matter the circumstances," she told BuzzFeed. "I made the silly face because it's literally not a big deal to feed your baby. It's just a breast; that's what God gave me to use when baby is hungry."
Related
Before You Go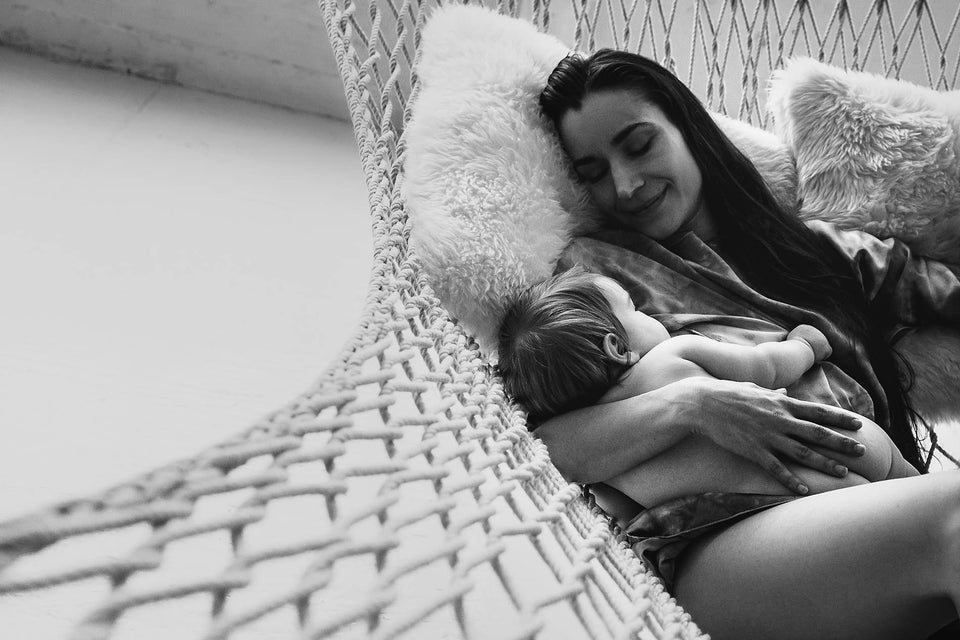 Portraits Of Breastfeeding Mothers