After Hurricane Irma devastated islands in the Florida Keys, Florida mom and second-grade teacher Krystal Langley started her own relief organization to help with the recovery.
As one of her current projects, she hopes to offer some sort of normalcy for kids affected by the natural disaster by collecting Halloween costumes for them.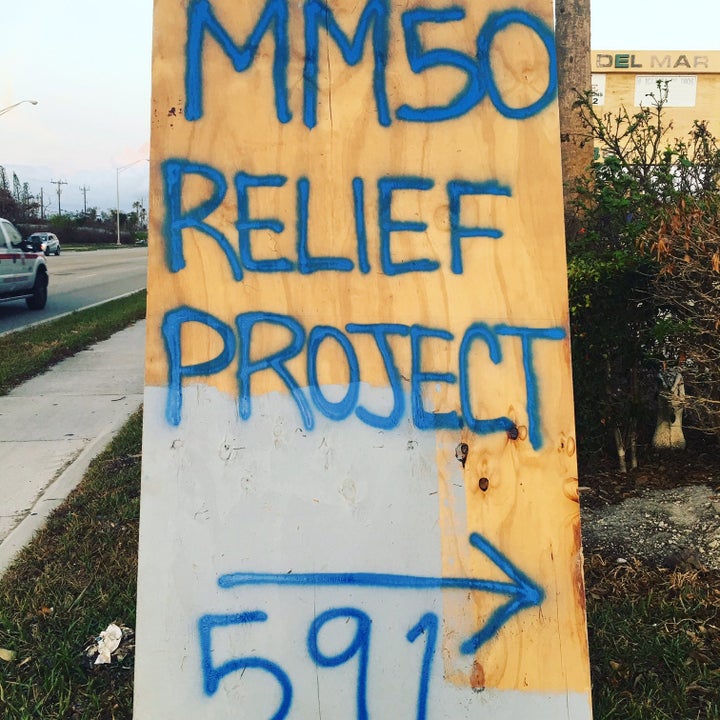 Langley lives and works in Coconut Creek, Florida, but was born and raised in Marathon, Florida. Her home was left in stable condition after the hurricane, but Marathon was hit hard. This motivated Langley to start the MM50 Relief Project, also known as Mile Marker 50 Relief Project, which is run by Marathon High School graduates. Langley gathers supplies ― paper towels, toilet paper, food, diapers, feminine hygiene products and more ― in her garage to pass out to the community.
Langley is also coordinating with another Florida mom, Ashley Keeney, to help put on a fall festival at a Marathon elementary school on October 22.
In September, Keeney, Parent Teacher Organization president of Stanley Switlik Elementary School, wrote on Target's Facebook page asking for donations of candy, small prizes or games for the school's fall festival. Keeney told HuffPost that Langley saw the post and reached out to see if she could help.
While planning for the festival, Keeney had the idea to ask for costume donations. She realized that in past years, most students wore their costumes to the festival, but this year would likely be different because of the devastation.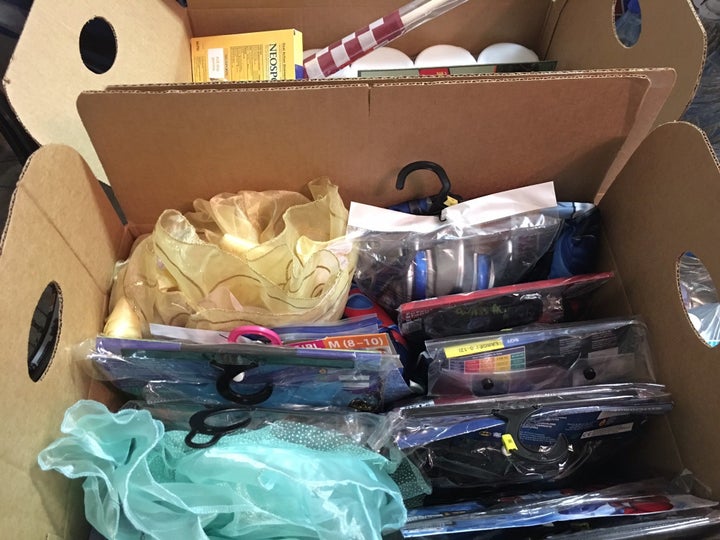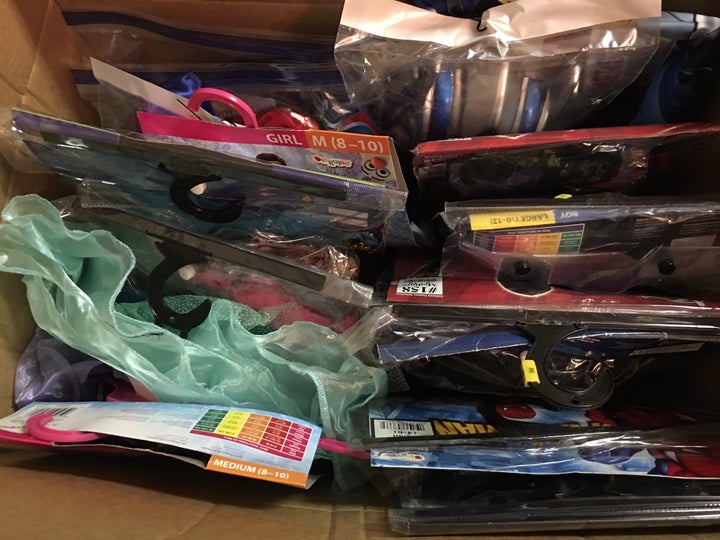 Langley's garage is now half full with new and gently used Halloween costumes. Though Keeney is still coordinating how to pass them out, she hopes to distribute costumes to students at the fall festival so they can keep them for the holiday.
The PTO president, who said her family was "very lucky" not to receive too much damage after the hurricane, wants to ensure the festival is as fun as it's always been for the students.
"There are several who have been displaced from their homes, some who I believe are living in hotel rooms, some that are living with friends or family," she told HuffPost. "And then there are others who have been able to stay in their homes, but are still working with the damages left behind."
Langley echoed Keeney's sentiment of wanting to give the kids a break, if only for a little while, from what's happened.
"She and I both agreed that it was so important because these kids have been through so much and they really need some sense of normalcy," she said.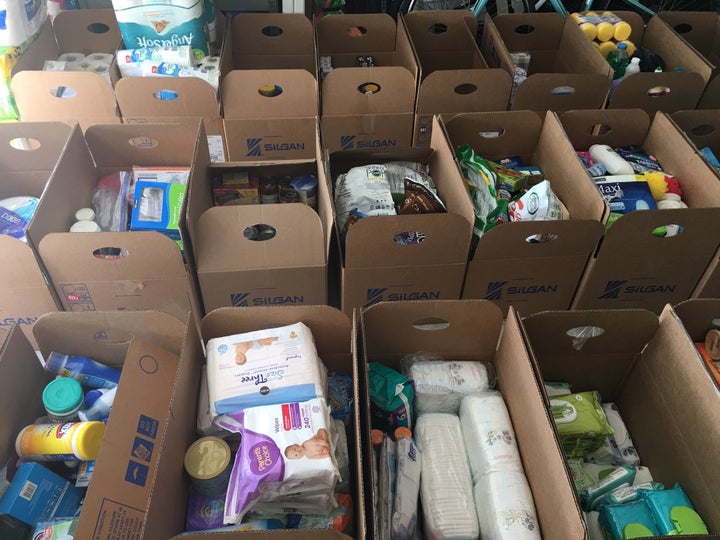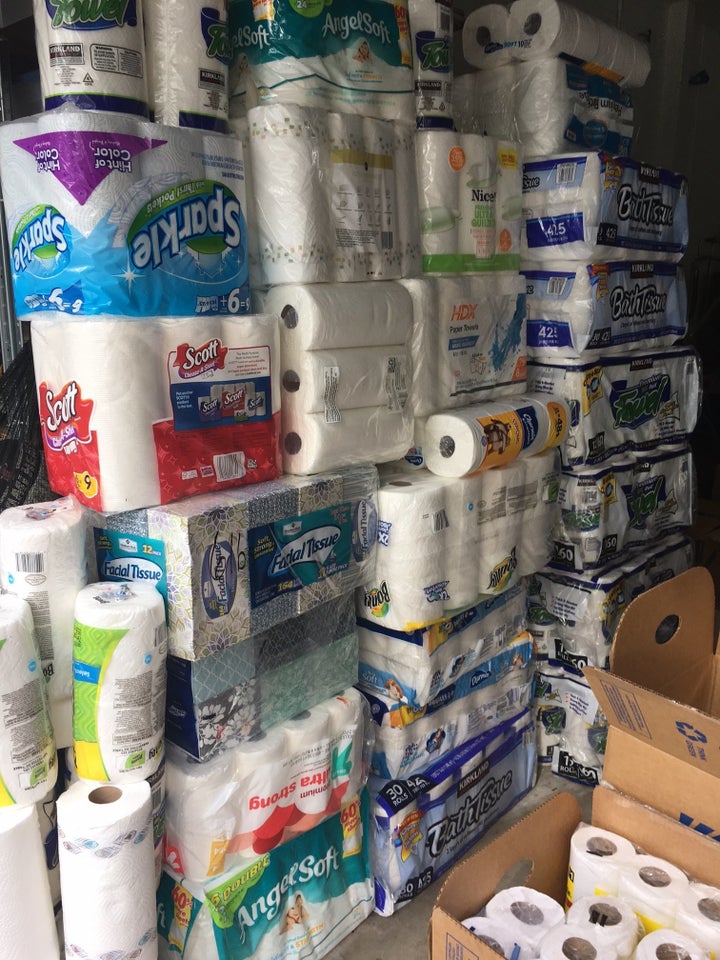 Langley told HuffPost other relief projects have reached out to help with the festival, including the Cajun Relief Foundation. She has also heard from a community in Illinois that is helping donate candy through an Amazon wish list.
Keeney said the response to the festival has been "overwhelming."
"I initially did it to see if I could get some candy and prizes from Target," she told HuffPost. "Then when Krystal got involved, she reached far more people than I ever could."
Both women know the recovery is far from over, but are happy to help provide a break from the chaos. Langley filed for MM50 Relief Project to become a nonprofit and has plans for a site as well as events for the upcoming holidays in November and December.
She told HuffPost that many larger agencies have already left the state, but she hopes her relief project will continue even after Florida has recovered from the damage brought by Irma.
"This will go on much longer than the rebuilding after Irma," she said. "If someone's home burns down or they have some type of unforeseen circumstance, this relief project can reach out and help others and reach beyond the Keys once they've been rebuilt."