After her son was born 25 weeks and four days early, Amanda Huhta discovered that options for clothing that actually fit preemies were limited. So she decided to change that.
Huhta began making outfits for babies in the NICU in the form of patterned diaper shirts. She decided to call her organization Twenty-Five and Four, a nod to how early her son was born.
Huhta told The Huffington Post that finding clothes was far from her mind when she first welcomed her son.
"I had no idea they could even save a baby so small," she said. "We assumed we'd be planning a funeral, not looking for clothes."
Her little fighter pulled through though, and that's when Huhta recognized a need for her diaper shirts. They range from fitting 1-pound babies to fitting 10-pound babies who are in the NICU for various health reasons, and they have designs like polka dots, camouflage, animals and more. Twenty-Five and Four is funded through donations and provides the shirts for babies in the NICU for free.
At first, only Huhta and her mom made the outfits. Now, Twenty-Five and Four has volunteer seamstresses in every state and in various countries.
"They deserve to be praised, as this wouldn't be possible without their kindness and generosity," Huhta said. "They all donate their time and materials to these babies."
Huhta said that her story and her work with Twenty-Five and Four has "spread like wildfire." A shirt she sent out recently reminded her of the babies she and her volunteers are helping, even if they're thousands of miles away.
"I just sent a shirt to India three days ago," she said. "That was a great feeling."
See more diaper shirts from Twenty-Five and Four below and head to the organization's site for more information.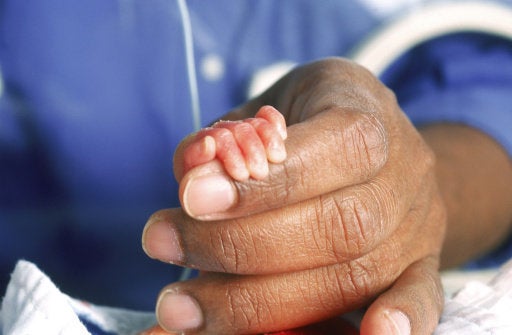 5 Reasons Why Preemies Are Completely Inspiring