A photo of a pregnant working mom is going viral for its incredible depiction of multitasking.
Dr. Megan Meier is a sports and dance medicine physician in Oklahoma City, Oklahoma. In September, she attained internet fame for a photo that shows her caring for a football player on the Putnam City North High School team ― all while visibly pregnant and wearing her toddler on her back.
Meier explained on her Facebook page that she posted the photo in a group for physician moms. "I thought they would enjoy it ― seeing a visual representation of what we all do each and every day," she wrote.
The mom captioned the photo, "This is what happens when you are 35 weeks pregnant, husband leaves town for the weekend, childcare for 3yo falls through, and you have a game to cover!"
Meier's photo reached Dr. Robin Schoenthaler, who loved the image so much that she posted it on her Facebook page on Sept. 4. It quickly went viral, and, so far, has been shared by nearly 7,000 people. As Schoenthaler wrote in her caption, "I am so thrilled so many of these kick-ass women have joined the [medical] field."
"I really believe that you can have it all and find a great balance to a multi-faceted career and life," she wrote. "However, it takes a lot of hard work and improvisation at times."
Thanking her family, friends, colleagues, patients and the Physician Mom Group (PMG) she joined on Facebook, she added, "Most importantly, it takes a strong community of people supporting each other to make it work.
"I appreciate your support of women (and their families) in medicine and in sports. We have come a long way in 2016."
Related
Before You Go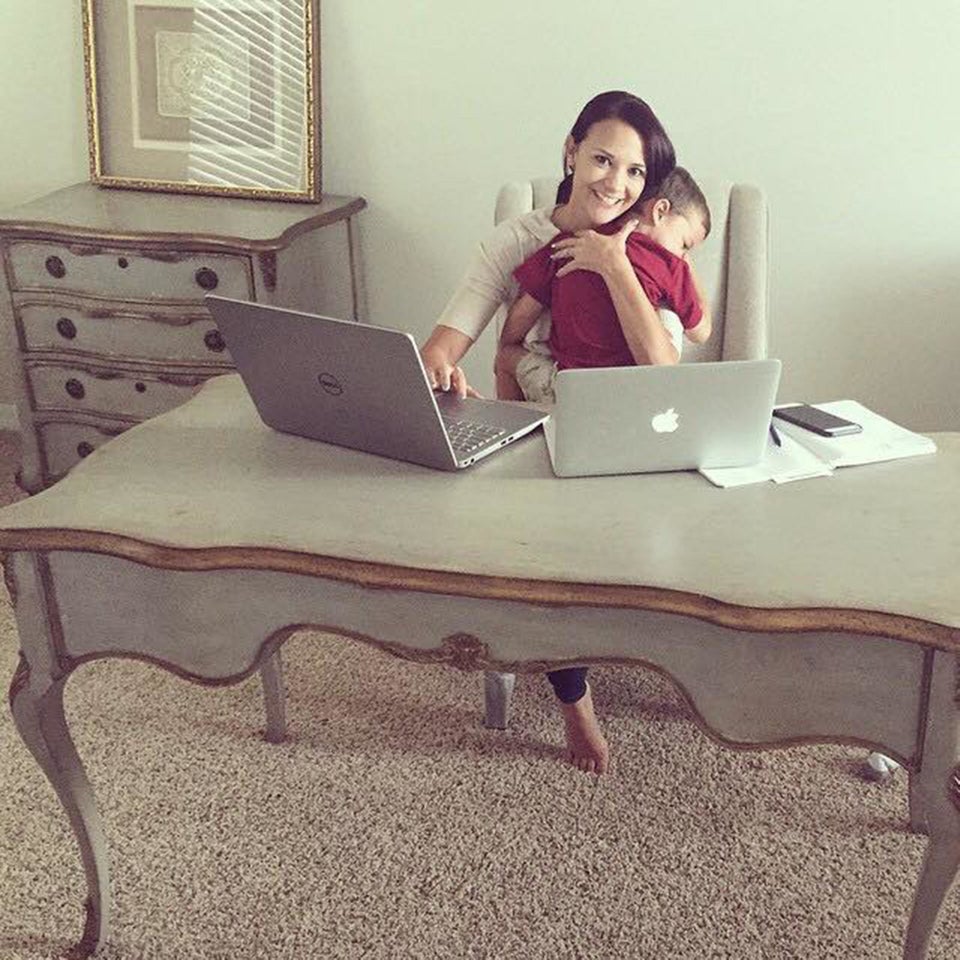 What It Looks Like To Be A Working Parent