In honor of Pregnancy and Infant Loss Awareness Month this year, Zucker released a line of art prints focusing on one issue around this topic: how we talk about the early stages of pregnancy.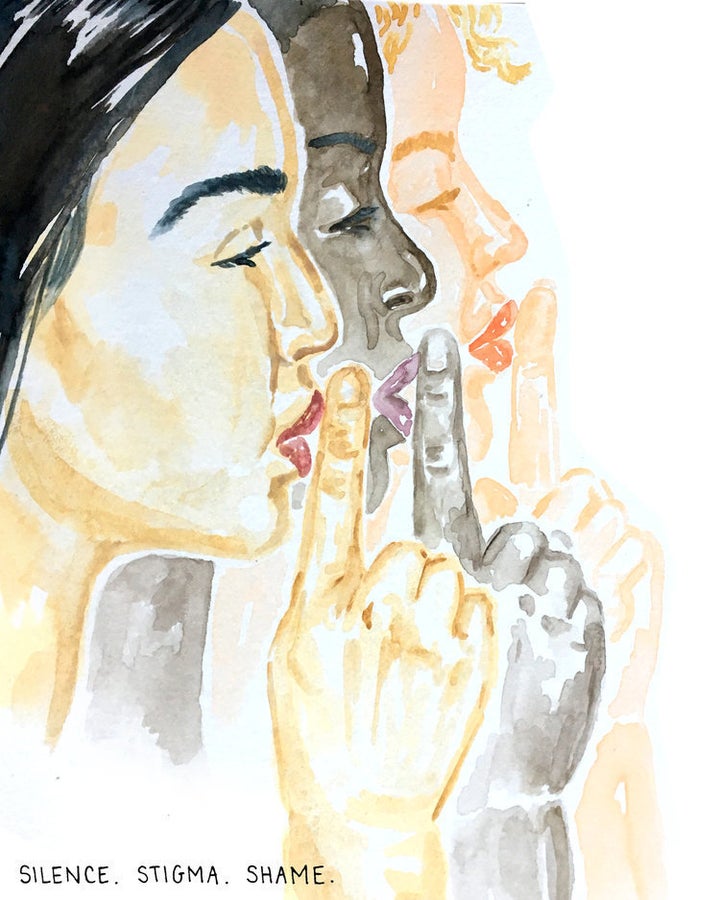 "We zero in on the age-old notion that women should wait to share their pregnancy news until they are 'out of the woods' after the first trimester," Zucker told HuffPost. "This recommendation/statement essentially translates into: 'don't share your good news in case it becomes bad news so that you won't have to share the bad news.' We need to rethink this conceptualization of sharing our news in an effort to bolster support for women in pregnancy, no matter the outcome."
She continued, "In so doing, we will loosen cultures grip on grief and encourage women to share their news whenever they desire. Plus, for those of us who have experienced later losses, we know too well that 'out of the woods' is a construct that doesn't apply."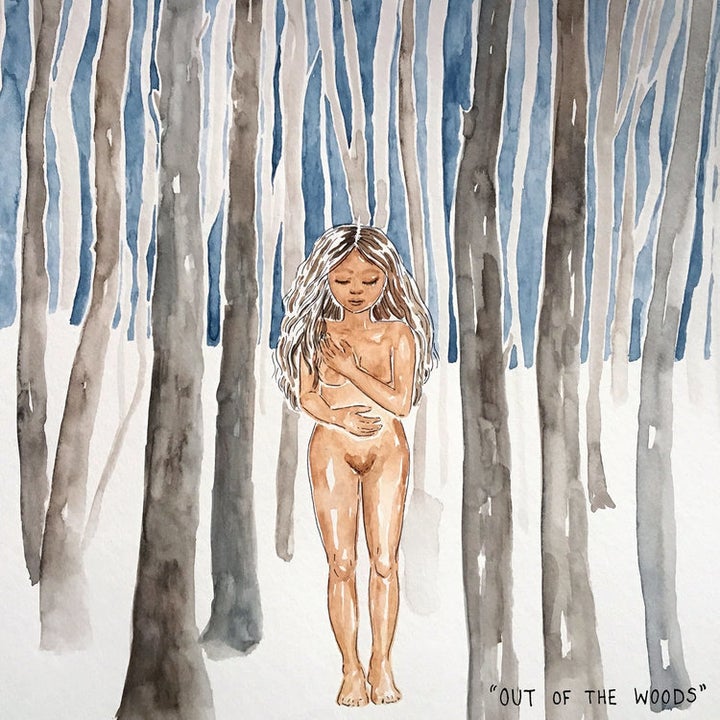 Zucker teamed up with artists like Kimothy Joy to create prints around this idea and give the pregnancy loss community a tangible item for support and encouragement. The prints are available for free download at her online shop.
Zucker's work around this topic is inspired by her job, as well as well as her own miscarriage experience in 2012
"As a psychologist that specializes in women's reproductive and maternal mental health, I hear a lot about the isolation and loneliness that can accompany pregnancy/infant loss," she explained. "After my 16-week miscarriage, I too experienced a sense of isolation firsthand."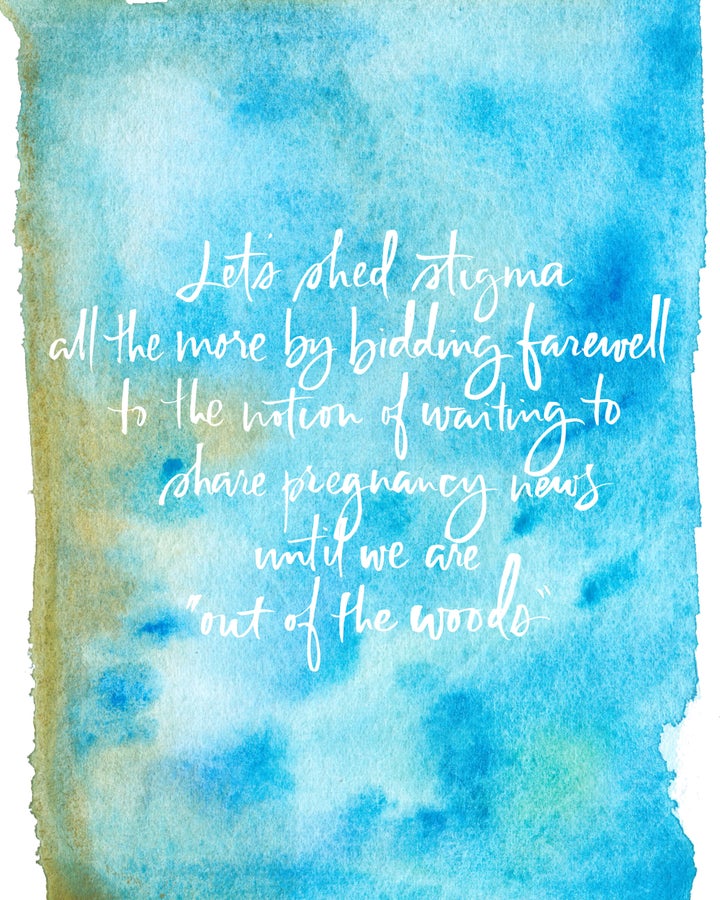 The goal of the #IHadAMiscarriage campaign is to tackle that silence and sense of shame around loss and broaden society's understanding of grief.
"Keeping our pregnancy news secret might contribute to the resounding stigma, as it is basically sets women up to stuff their grief and be silent about their pain should they lose their pregnancy," said Zucker. "My hope in encouraging us to rethink this construct is that women will relish connection and community during pregnancy, despite its outcome."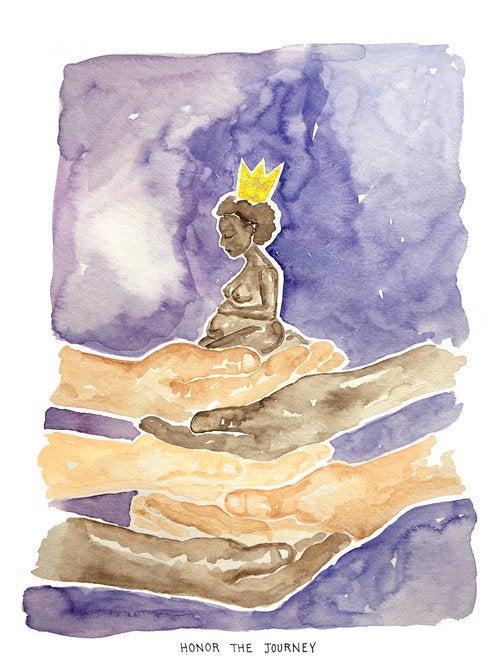 Although Zucker wants people to rethink this practice of waiting to share pregnancy news, she emphasized that it's about choice.
"Every woman can decide for herself when she openly talks about her pregnancy," said the psychologist. "If someone is inclined to wait until the second trimester to share, she should maintain that privacy. However, if others would like to share sooner, that's okay too."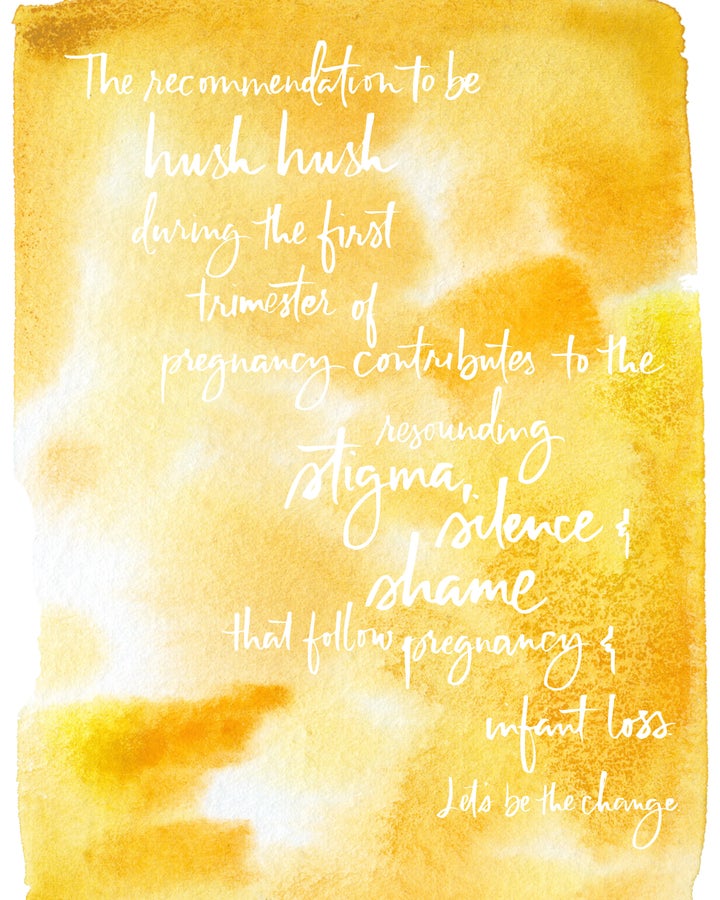 Zucker added, "The point is really to look at what we are conveying when we encourage women to wait to share. If we don't share our joy in case it becomes grief, this situates a woman to mourn quietly. On the other hand, if we provide the statistical facts about miscarriage, stillbirth, and infant loss and leave it up to her who and when she shares, then we disband the culture of silent grief."
With her free art prints, she hopes to empower women, their loved ones and healthcare providers by sparking conversations among peers and validating mothers who didn't want to remain silent in their first trimester.
Said Zucker "I wanted to illuminate that joy and grief sometimes live side by side. There needn't be isolation in either."