During snack time, 16-month-old Elliot Carter eats ice chips. His body rejects any other food.
Doctors first noticed Elliot's condition when he was admitted to the hospital when he was 3 months old. He was there for a surgical correction of layrngomalacia, or floppy tissue that partially blocked his airway. During that hospital visit, doctors realized Elliot had a significant decrease in his growth, dropping from the 75th percentile to the third.
"It was then he was formally diagnosed 'failure to thrive,'" Carter told The Huffington Post. "A title that we can't quite seem to shake."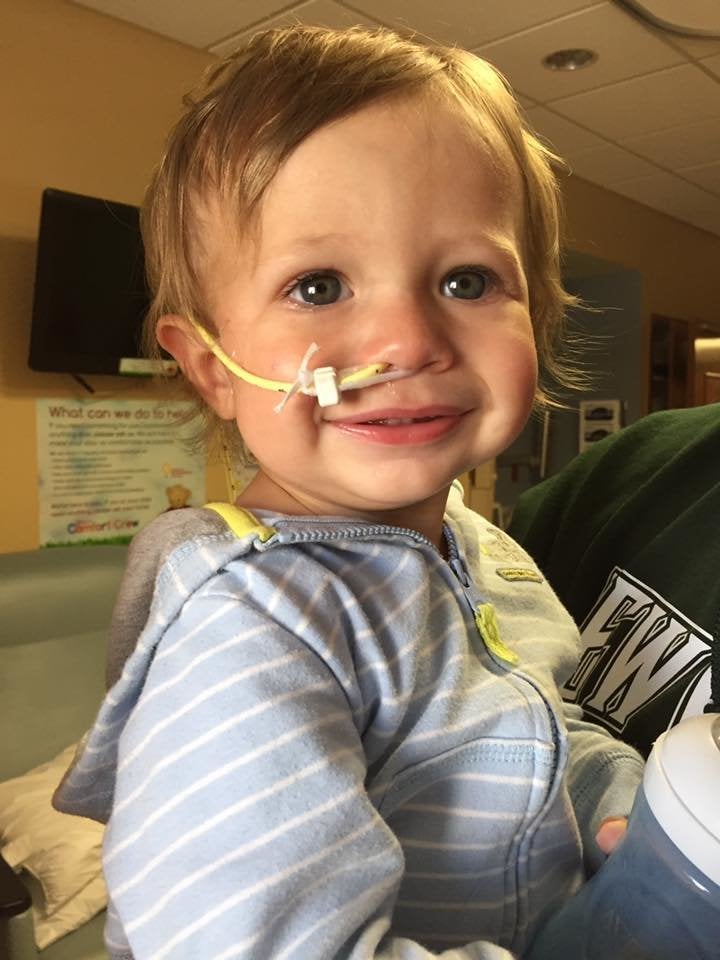 Elliot was officially diagnosed with FPIES when he was 5 months old. At 9 months, he was diagnosed with mast cell activation syndrome (MCAS). The conditions mean that food causes a reaction in Elliot's body, causing him to vomit. The only things he can enjoy are ice chips and breast milk.
"Most kids with FPIES only have one or two trigger foods, but Elliot is quite literally allergic to everything right now," Carter said.
Carter, who lives in Michigan, told HuffPost her son is now on nutritional life support, a decision her family made after exhausting all other options including prescription hypoallergenic formulas. It is administered through a PICC (peripherally inserted central catheter) line placed in his arm this past Monday at Cincinnati Children's Hospital.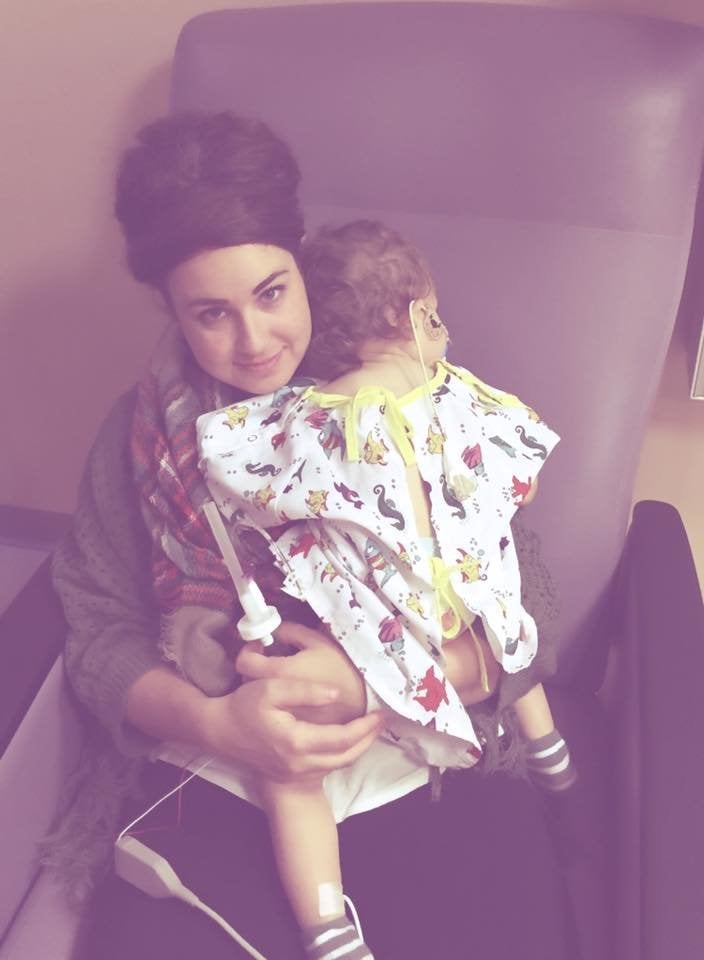 While doctors continue to try and help Elliot, Carter, who left her career as a pediatric nurse to take care of her son, is determined to find someone who has an answer. Though hesitant at first, she allowed her parents, sister and Elliot's godfather to set up a GoFundMe campaign to raise money. She has also shared Elliot's story on Facebook.
"I knew I needed to grab everyone's attention and make lots and lots of noise to get my child the help he needs," she said. "After all, we all know the squeaky wheel gets the grease."
Carter told HuffPost she has received messages from around the world from people who are part of what she calls #ElliotsArmy. The little fighter has touched hearts in Australia, Denmark, Mexico, Italy, China and Sweden. Carter said she has been "blown away" by all of the support, and that she will continue spreading Elliot's story as far as she can.
"Someone, somewhere will know how to help Elliot," she said. "And I won't stop sharing our story until I find that person."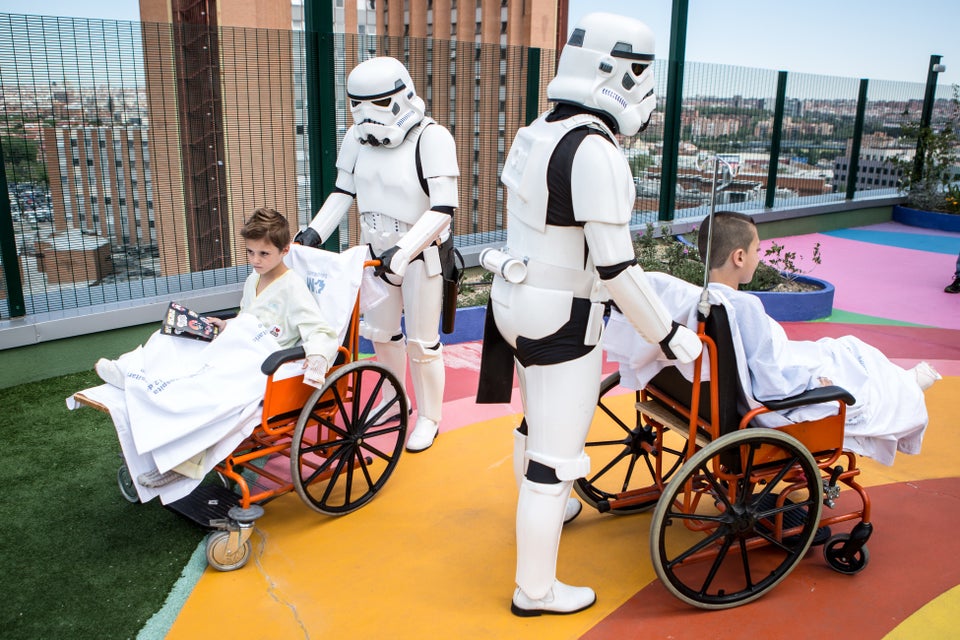 Stormtroopers Visit Children's Hospital