When it comes to Elf on the Shelf, one mom of three has a rather ... educational approach.
Bell, who has a 9-year-old daughter and 7- and 4-year-old sons, told The Huffington Post that her kids loves Alfie's creative setups. "Every morning they still run to find him," she said. "They write him notes and ask him to hide in their rooms. They adore him."
For her part, the mom has tried to incorporate the kids' favorites ("Inside Out," the Peanuts characters and the "Whip/Nae Nae" dance), as well as some less familiar references (Jerry Garcia and Burning Man), into Alfie's shenanigans. Bell also includes lessons about giving back with her Salvation Army scene and impactful figures like Jane Goodall.
In addition to the fun pop culture references, the mom said she also likes to get "a little political" with causes that are important to her. "Seems kind of odd to put it on the elf but I do think the kids really learn something from him in his very unusual environment," she told HuffPost. "I also turn these pictures into annual Alfie coffee table books so the stories and the references go a long way in our home."
Bell plans to keep up the tradition as long as her kids believe in Elf on the Shelf and "the magic of Alfie." Beyond her own family, the mom is glad Alfie has made a splash on the Internet.
"I hope that people are entertained and that it brings cheer to their holiday season," she said. I certainly have fun doing it and it allows me to put my creative juices to work and the payout is that my children love the tradition and my friends get a chuckle over it."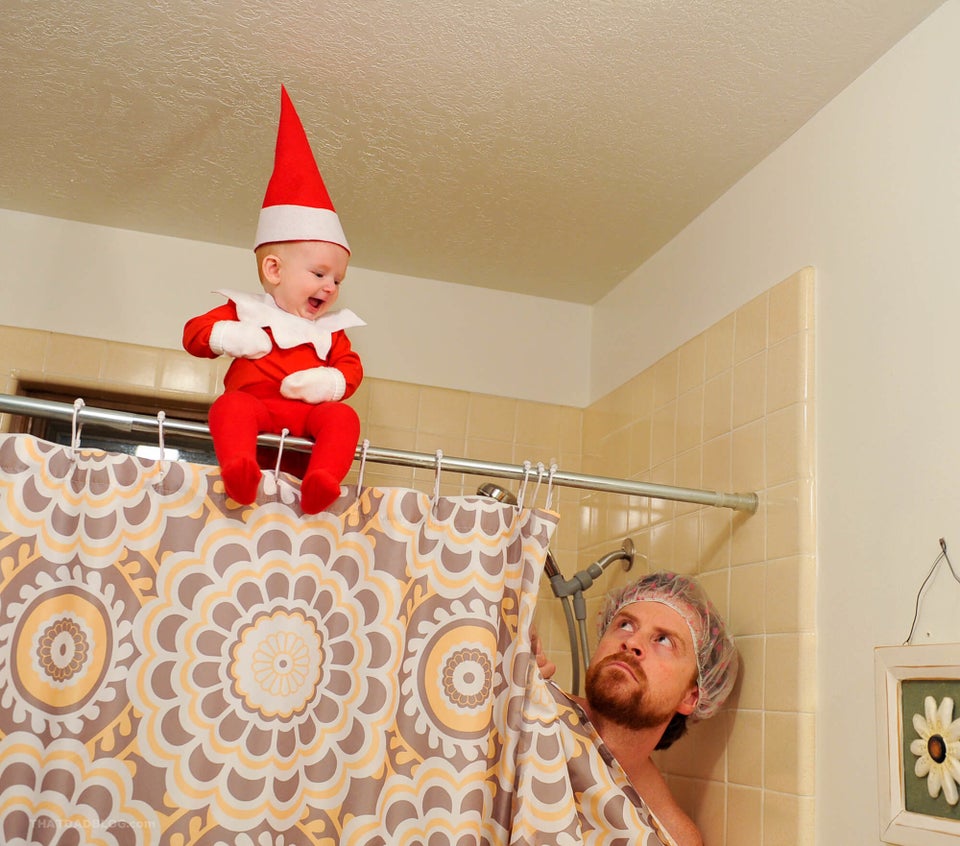 Family's Real Life Elf On The Shelf Adorably Causes Mischief
Related