Australian mom Constance Hall recently shared a funny, empowering and all-too-real message about breastfeeding.
Hall, who previously wrote a hilariously honest post on "parent sex," laid out a detailed account on why breastfeeding isn't "always glamorous" or "easy."
"I wasn't expecting the royal f*cking let down that for me was crying through the pain of bleeding, cracked nipples being sucked on innocently by a baby who was actually causing me unthinkable agony," Hall wrote. "A sweaty dread locked ponytail and a mild stench of sour milk, it wasn't pretty."
The mom continued, recalling an instance where she threw an object at the door while her husband stood on the other side asking if he could help as she was trying to nurse.
But in an uplifting tone, Hall encouraged her readers to never consider themselves failures at breastfeeding. The mom explained how she also fed her twins with formula and that their bond hasn't changed.
"My bond with all of my children has strengthened as I have felt calmer, more relaxed, better rested and with the twins, that relaxation came in the form of formula." She continued, "Don't ever consider yourself failing at [breastfeeding]. Queens don't fail. Some continue, some change their minds, some never wanted to and some have no choice."
Hall's new website, Queens of Constance, aims to connect women to "fill them with confidence and validate them for all the crazy weird and wonderful sh*t they go through."
And in the now-viral photo that has garnered more than 54,000 likes, Hall noted that at the time she was sleeping, breastfeeding, sitting up and awake -- all at the same time.
Talk about multitasking and keeping it real.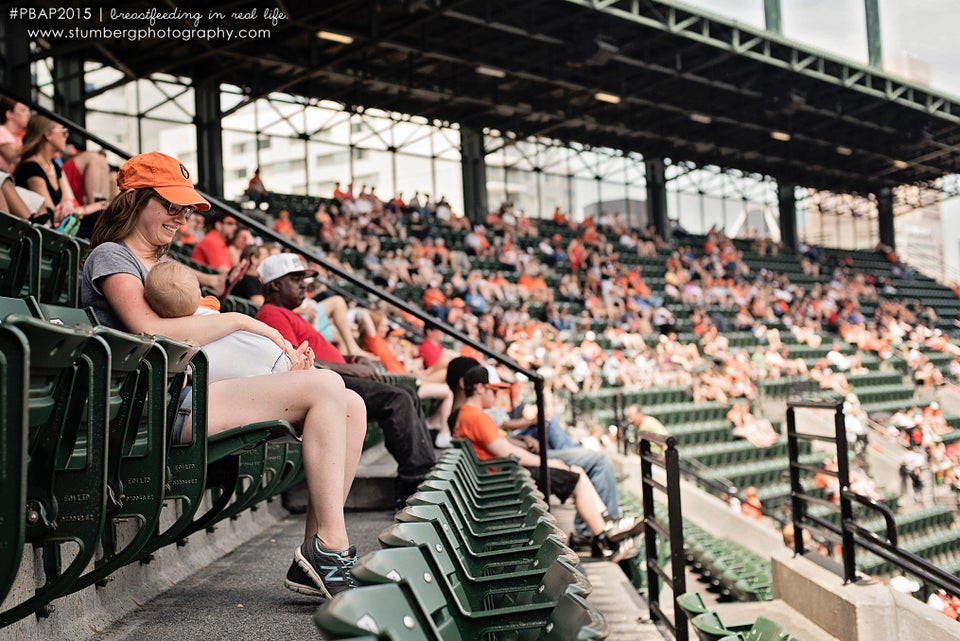 Candid Photos Of Moms Breastfeeding In Public