As we eagerly await the beginning of Season 2 of Rick and Morty -- the Holy Grail of metamodernist adventuring (Cameron Carpenter's brilliance notwithstanding) -- we take a look at some of the art that generatively confused us in recent months because it was (for a change) metamodern rather than discretely modern or postmodern. To find out more about the metamodern principles the artworks below explore, see the two-part series on metamodernism previously published in The Huffington Post. Hat-tips for some of the artworks that appear below go to two great sites: Stereogum and io9.
Kung Fury (Movie).

A violent, NSFW, crowd-funded short film that juxtaposes every imaginable action-movie trope in a single (almost) coherent narrative. As with much metamodernism, many of the allusions to be found here are so ephemeral that the artwork itself is indifferent about whether you've caught them -- what's important is the feeling that this is an impossibly ironic send-up that nevertheless (almost) never winks at you coyly. The first ten minutes are good, the last twenty explore action subgenres -- e.g., the 2D side-scrolling videogame and the Sunday-morning animated series -- you never would have thought could be so seamlessly integrated into a single narrative.
Andrew Martis, "Cities" (Posters).

Brooklyn artist Andrew Martis has created a set of posters that superimpose the teeming confusion of humanity (as metaphorized by maps of where we live in great numbers) upon the quiet simplicity of a single leaf. Cities done up in this way include Austin, Boston, Brooklyn, Chicago, and Portland. You can find all the posters here.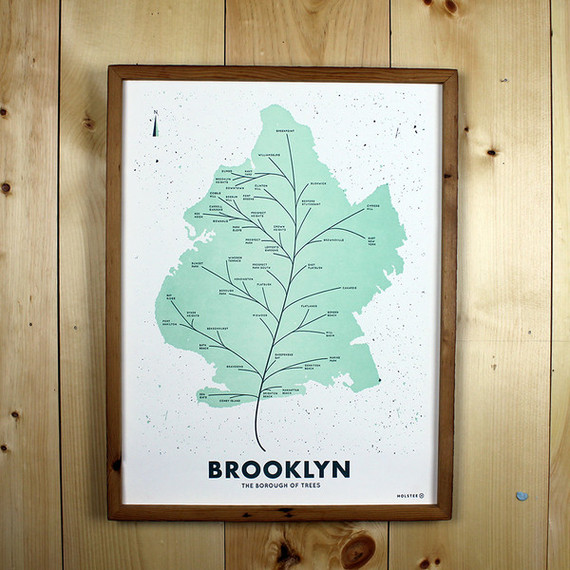 Holly Herndon, "Chorus" (Music Video).
The Huffington Post first identified Herndon as a superlative metamodern musician nearly two years ago, and now (finally) Pitchfork has noticed, awarding her new album -- her second -- its "Best New Music" tag. Just to send us all back to the beginning, here's the video that started it all, "Chorus." Here we find the world as seen through the eyes of a computer, superimposed atop music composed of incidental human sounds. The elevation of the ordinary to the sublime is quintessentially metamodern, and is Herndon's calling card musically.
Fox News Channel (Experimental Film-making).
For nearly two decades now, FNC has been the Shakespeare of 24-hour metamodern reality programming -- oxymoron intended -- as it explores the space between hard news and entertainment. One of the most interesting metanarratives in the United States involves tracking, month to month, the devices used by the experimental film-makers who orchestrate Fox News to explore the ambiguities of infotainment.
This month is a particularly good time to tune into FNC's metamodern forays, as many of the unbiased [sic] channel's former hosts announce their candidacy for the 2016 Republican presidential nomination. How will FNC cover the 2016 presidential campaigns of former FNC employees Mike Huckabee, John Kasich, and Sarah Palin? Or campaigns advised directly by current and former FNC contributors John Bolton, Karl Rove, and Ed Rollins? Will FNC explore its "entertainment" mission by propping up the candidacy of political neophyte Ben Carson, or dabble in hard news by reporting his ill-preparedness for the single most powerful position in the world? Is the whole FNC operation metamodern performance art, or a news organization? You watch, you decide. Below, Megyn Kelly, a licensed attorney lacking basic knowledge of the law -- e.g., how grand juries work -- offers a hard-hitting interview of a former co-worker, Mike Huckabee.
Melody Wang, "The Casebook of Nips and Porkington" (Animated Short).
A little on the modernist side of metamodernism's juxtaposition of modernism and metamodernism, Wang's delightful animated short makes the news of the day -- as literalized by a single newspaper -- the actual landscape of a newsworthy adventure. This overlapping of realities creates a slightly dizzying but absolutely thrilling experience.
A$AP Rocky, "L$D" (Music Video).
A$AP Rocky dropped the video below as the first from his new album, At. Long. Last. ASAP. Sung rather than rapped, and as much psychedelia as hip-hop, "L$D" seamlessly commingles two musical genres with very different histories, image-sets, preoccupations, and connotations -- albeit two genres that have always been much more aligned than many realize.
Tame Impala, "Cause I'm a Man" (Live Video).
Tame Impala, "Mind Mischief" (Music Video).
The continued association of metamodernist art with artists familiar with altered states of consciousness continues. Psychedelic superstars Tame Impala make this month's list with an "official live video" in which the band uses puppets as intermediaries -- without ever appearing in the video themselves -- as well as with their video for "Mind Mischief." The latter begins as an exploitative sex romp (albeit one in which it's unclear which character is playing out their fantasies) and ends as an animated, metaphor-laden rumination on deep-seeded psychological and emotional fears. Tame Impala is among the best at trafficking in trippy undercuttings of our expectations.
[Scroll down at this link for more essays on metamodernism.]
Seth Abramson is an Assistant Professor of English at University of New Hampshire and the Series Co-Editor of Best American Experimental Writing, whose next edition will be published by Wesleyan University Press in late 2015. His most recent book of metamodern verse is Metamericana (BlazeVOX, 2015).
Calling all HuffPost superfans!
Sign up for membership to become a founding member and help shape HuffPost's next chapter