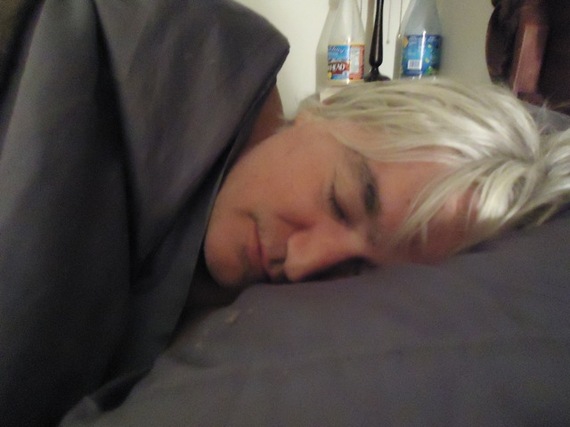 I just awoke after another night of dream sagas, stressful and labyrinthine.
My husband, the one who sleeps with a tiny smile on his face, the productive one, was already up and heard my calls for him. He came to snuggle next to me in bed. He wanted to hear every detail of my dreams while he held and soothed me. And then, like every morning, he went downstairs and made me a cup of the most delicious coffee known to womankind.
I don't know what I did to deserve his gentle endless font of love and adoration, (except maybe it was that spell I put on him when we first met and that I keep renewing), but I know without a single doubt, I am the luckiest woman in the world and for some cockamamie reason, the universe handed me the treasure at the end of the rainbow and for once in my fractured life, I knew enough to accept the gift.
Part of me thinks it's my reward for the great suffering I endured in my childhood. Part of me thinks it's just random luck and timing.
Either way, I embrace my golden man with open arms and every iota of love I have in my soul. It will replenish tomorrow. This morning, it is safe to tell him my stories and let him hold me close to his heart. This morning it is safe to love.
This first appeared in "The Coffeelicious" on Medium.com
REAL LIFE. REAL NEWS. REAL VOICES.
Help us tell more of the stories that matter from voices that too often remain unheard.