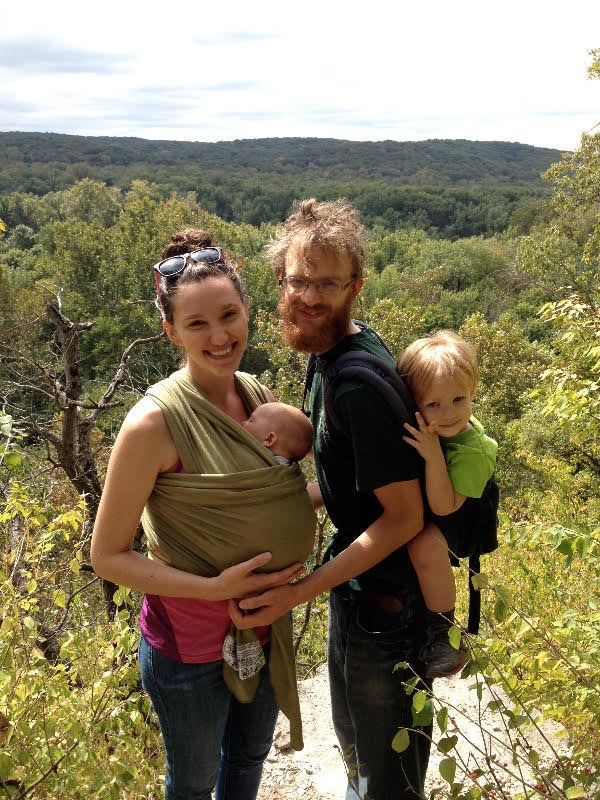 This article is part of HuffPost's "Reclaim" campaign, an ongoing project spotlighting the world's waste crisis and how we can begin to solve it.
In June 2015, Emily Hedlund gave herself a challenge: She would go an entire year without buying any clothes.
At first she thought she'd try it out on her own. But because she was also in charge of clothes shopping for her husband and young son, she expanded the experiment to also include them. Hedlund calculated that she spent hundreds of dollars each year on thrift store finds and cheap fast-fashion impulse buys, stuff she and her family didn't feel any connection to and never actually wore.
Together, they had enough of a stockpile to keep themselves dressed for a year, Hedlund thought. There was just one potential hitch: She was pregnant ― her second child was born two months after she started the challenge ― and would need clothes in various sizes. Fortunately, she had a strong rotation of summer dresses, activewear, leggings and jeans, including items from the first time she was pregnant.
Hedlund shared her pledge on Facebook and her personal blog to keep herself accountable. And to eliminate temptations, she unsubscribed from emails from companies like Old Navy, Victoria's Secret and American Eagle, which peppered her inbox with emails about sales.
It worked. With the exception of a single pair of running shoes, Hedlund succeeded in not buying any clothing for anyone in her family for one year. Along the way, the exercise in frugality brought her attention to something else entirely: the clothing industry's staggering wastefulness. This problem, Hedlund realized, was fueled in part by people like herself, who bought too many clothes they didn't need or even really want.
Worldwide, people buy more than 80 billion pieces of clothing each year. Compared to other household expenses, Americans are buying more clothing than ever before but spending less. These purchases power a fashion industry where pollution, waste and unsafe working conditions are too often seen as simply the cost of doing business ― unsettling truths that Hedlund realized as her experiment progressed.
"There's this whole dark side of the fashion industry that I'd heard of but wasn't really aware of," Hedlund told The Huffington Post. "It definitely wasn't at the forefront of my mind when I started the ban, but now it just makes me want to keep not buying clothing."
"There's this whole dark side of the fashion industry that I'd heard of but wasn't really aware of."
It's not necessarily naïve to think that one person's actions can impact a trillion-dollar global industry notorious for its lack of transparency. Consumers can pressure retailers into slowing the hyperproduction that leads to so much waste, said Christina Dean, founder of the fashion waste reduction organization Redress.
By controlling their consumption ― that is, buying less stuff ― consumers can "send a clearer signal to the big players that are producing billions of garments a year that they don't want to buy so much and they don't want to buy cheap stuff that's badly made," Dean said.
Hedlund, who lives in St. Louis, began to think about her own place in a larger system when, in the midst of her yearlong experiment, she invited a group of friends to her home for a clothing swap. They arrived toting garbage bags full of unwanted items, many of which were from fast-fashion brands like H&M and Forever 21. When they'd finished picking over each other's stuff, most of it remained unclaimed.
"There was so much left over," Hedlund said. "I could not believe how much." Afterward, the bulging trash bags sat in her dining room, waiting to be donated. "It just gives you an idea that there's so much overconsumption going on."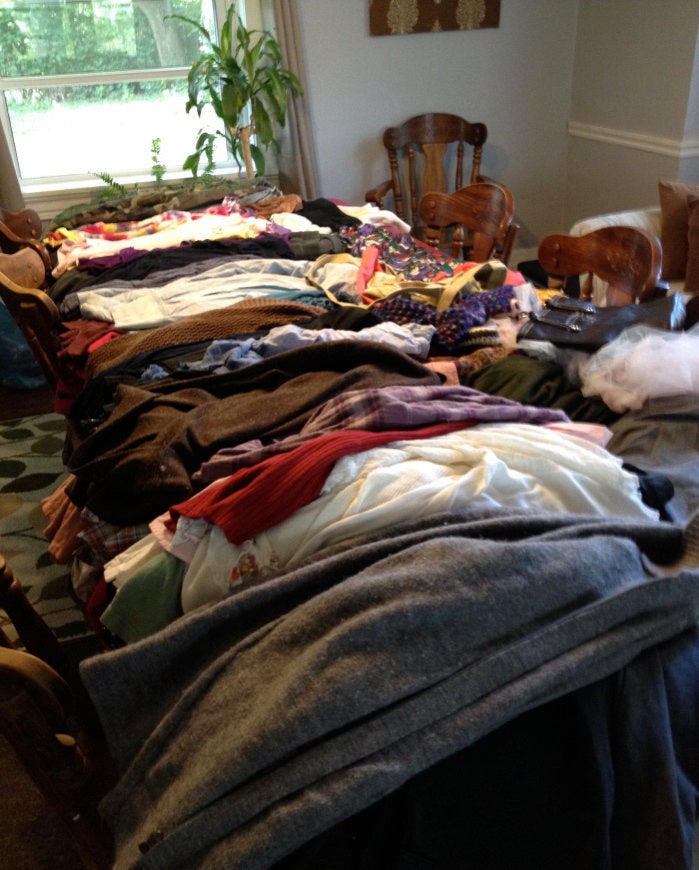 Hedlund has assigned herself other challenges, including frugal grocery shopping and buying (almost) nothing at all for an entire month. She's part of a community of bloggers responding to consumer culture with an ethos of minimalism, a lifestyle category containing everything from decluttering to tiny houses.
Even some businesses, counterintuitively, are encouraging people to buy less. Cladwell, a minimalist clothing app, helps customers curate a wardrobe of fewer, higher-quality items, with a stated goal of crusading against the fashion industry's wastefulness.
"As a society, we've consumed our way into this mess," Cladwell founder Blake Smith told HuffPost. "So it's my belief that we can't consume our way out of it."
Self-congratulatory expressions of minimalist living have earned plenty of critics. To people who don't have enough in the first place, celebrations of "less is more" can sound more like a luxury than a sacrifice.
"Minimalism is a virtue only when it's a choice, and it's telling that its fan base is clustered in the well-off middle class," Stephanie Land wrote in The New York Times in July. "For people who are not so well off, the idea of opting to have even less is not really an option."
Hedlund gets this. She was able to go a year without buying clothes for her two children because she was able to inherit hand-me-down coats, mittens, socks and shoes from a friend with four sons.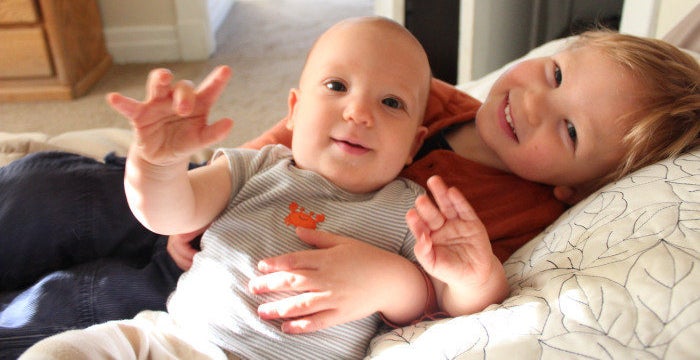 For those who take dramatic steps to curb their shopping habits, it's about bringing sustained attention to a part of everyday life they once took for granted.
When Andrew Morgan began making "The True Cost," a documentary about the human and environmental consequences of the fashion industry, he vowed not to buy any clothing until he finished the film ― which ended up taking two years.
"I just wanted to reset. I wanted to step back and say, 'I want to figure out what I believe in and where I want to buy stuff,'" Morgan said. "And that was an awesome exercise." He kicked his habit of buying cheap, poorly made items at fast-fashion companies and now shops almost exclusively at secondhand stores.
For Hedlund, changing habits took some time. At first, she missed the feeling of buying and having new things, and even the act of shopping itself. As summer turned to fall, she felt the urge to rush out and buy fleece-lined leggings, leather boots and other cold-weather comforts. She even kept a list of things she planned to buy once her yearlong embargo lifted.
But as time went on, the urge to shop began to fall away. In the three months since her challenge's end, she has treated herself to two $3 dresses from her local Goodwill. She hasn't even looked at her list, and doesn't intend to.
"I didn't actually need those things," Hedlund said. "I just thought I did."
Related