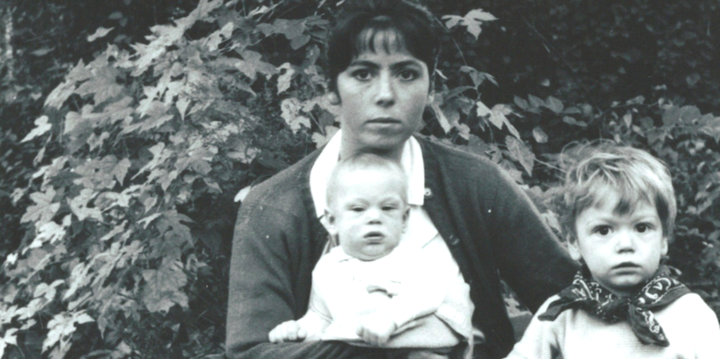 Every woman that embarks on the journey of motherhood faces unexpected circumstances and life-changing decisions that are uniquely her own. At the root of these decisions are the fundamental questions of how many children she wishes to have and when the time is right to bring a baby into the world.
But, often forgotten on this day honoring mothers and their undeniable impact on others, is what motherhood means to women themselves—especially their right to choose how to plan their families and rely on safe, legal access to abortion to control their and their families' future.
According to research published in 2016 by the Guttmacher Institute, 59 percent of abortions are obtained by women who have children. A full 75 percent of women who choose to have an abortion cite concern for the timing of having a child, or an inability to meet their current parenting or family life responsibilities. Despite these facts, much of the political conversation in our country is still largely dominated by anti-choice activists who portray women who seek abortions as irresponsible — selfishly choosing to opt-out of motherhood. In reality, the vast majority of abortion patients are women who have already had children, and have made the decision to terminate a pregnancy to ensure that they are the best mom they can be.
While it might seem strange to talk about abortion on Mother's Day, the conversation about family planning and choice is at the core of what it means to be a mother. Every woman should have the right to decide what is best for her and her family. At a time when a woman's basic right to access reproductive health care is in jeopardy, it is important that we rewrite the conversation around abortion to more accurately depict the women it will actually impact.
So, this Mother's Day, let's acknowledge the moms that made the choice to be responsible parents and mothers by choosing to have an abortion.
The stories below represent the sacrifice and resilience of mothers who braved abortion stigma and legislative restrictions in order to do what was best for their families. They, too, should be uplifted and celebrated on this special day.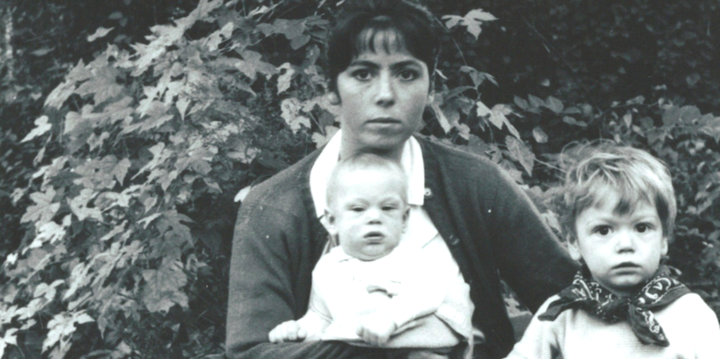 "After having borne three children and pregnant with another, I asked to have a tubal ligation performed at the time of delivery with the fourth. My obstetrician refused to give me the procedure, telling me that I was under 30 and thus too young and had to have FIVE children before I could have my tubes tied. I could not take birth control pills because of a circulation problem and other mechanical means of birth control were not effective for me."
"I knew I couldn't financially support another child, so a year later when I got pregnant again I decided to seek an abortion at a private clinic in Los Angeles. It was a clinic that police routinely broke into, trashed the equipment, and terrified the clients and staff. Naturally, that made me even more nervous. I was not happy to have to terminate a pregnancy, as you might imagine, but greatly relieved once it was done. It was a sad but necessary event for my family that ensured that I could continue to be the best mother for my children. I am deeply grateful for the staff and the support of others that made this service possible so long ago, when abortions were illegal in California —almost 50 years —but a dedicated few were willing to operate above board in a medically safe environment."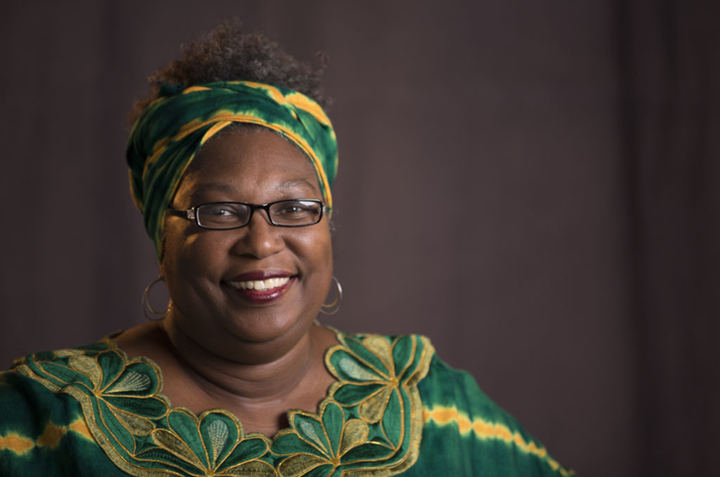 "I had an abortion, because I was single and already had two children. I had just gotten a good paying job with health benefits. I wanted to give my family a fighting chance, and having another baby would have erased all the progress I had made. I wanted to go forward, instead of backwards, for the sake of the children I already had. "
"After the abortion, I went back to my life of being a single mother to the two children I already had. I could focus on caring for them, and providing a home for them. I could continue to work and earn my own way. The decision to have an abortion was a critical decision made at a critical juncture in my life. Doing so meant greater stability for myself and my children."
"Mothering sometimes means making difficult decisions. My decision to have an abortion was one of the most difficult of my life. I made it , not because I didn't want the pregnancy, but because I had two small children dependent on me. For me, being a mother meant living up to my responsibilities and obligations to the children I already had."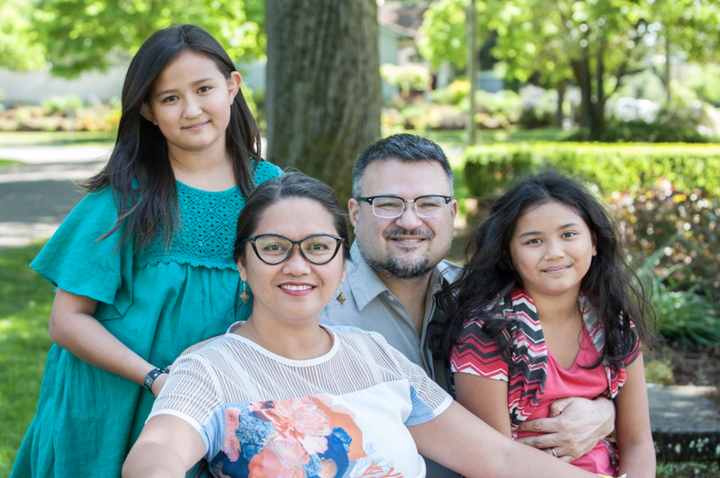 "When I got pregnant, I was in a tumultuous and abusive relationship. I was constantly trying to leave him. The second the pregnancy test turned positive I knew I wouldn't keep it. I was nowhere ready to be a parent, I had just finished college and working in my first paid job. As terrified as I was, if I wanted to leave the projects, generational poverty, and an abusive partner I knew I needed to wait for motherhood."
"I scheduled for an abortion with an underground clinic because abortions are illegal in the Philippines. To my eternal gratitude , there are women helping women who understand the need to support our complicated decisions around our bodies, health and lives. They literally saved my life and made sure I had a safe, if secret, abortion."
"Parenthood demands all of our faculties, all of our time, all of our resources. It's a relentless demand for the best of ourselves and matures us like no other process. I knew I wasn't ready then but that if I waited, I would one day. And because I waited, I was able to leave that man who was wrong for me and found a partner who re-defined what love, safety, and commitment mean. I was able to finish graduate studies and build a career I'm good at and feel fulfilled in. I'm an imperfect parent but because I waited, I can see I have more patience, I have more skills, I have more breathing space from having greater economic and emotional stability in my life."
"Mother's Day is a reminder to me that mothering is an intentional act of nurturing others. More importantly, it demonstrates that our lives emanate from the decisions we make. Our imperfect world may not always respect our decisions, it may not even recognize our right to make them. Even though my country didn't recognize my human right to reproductive autonomy and sovereignty over my body, I knew I couldn't let all that shame, stigma and silence shape my life. Leading an intentional and authentic life where my family and I could thrive - not just survive, means I have to fight our sexist and patriarchal society to make these decisions for myself. And today I continue to be part of the struggle and movement for my own daughters and other people who are trying to make the best decisions they can, with what they have, for their own lives. I can do no less to honor those who came before me and helped me along my path."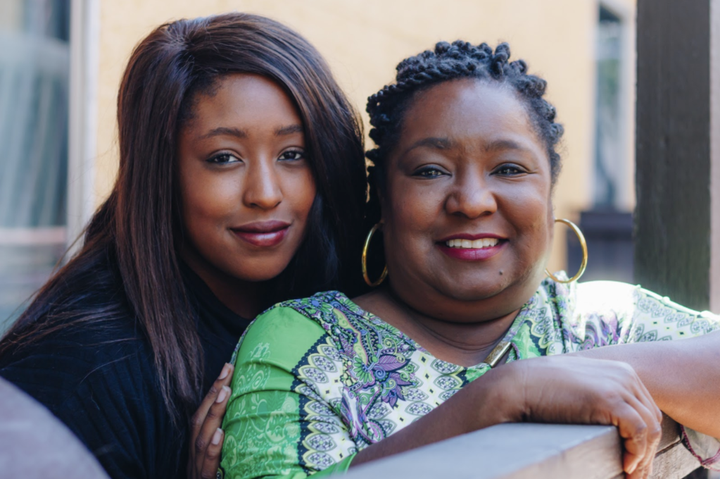 "When I first became pregnant I knew nothing about being a mother. The father suffered from mental illness and a drug addiction. Due to these circumstances, I was not spiritually and mentally ready to commit myself to motherhood the same way my mother did with me-- providing unconditional love and complete sacrifice."
"I have since had a beautiful daughter, Jourdain, and having her at the right time in my life has allowed me to be the mother I want to be for her. I am now more mature, authentic, and honest with my responsibilities as an adult, and it has allowed me to pass these lessons on to my daughter."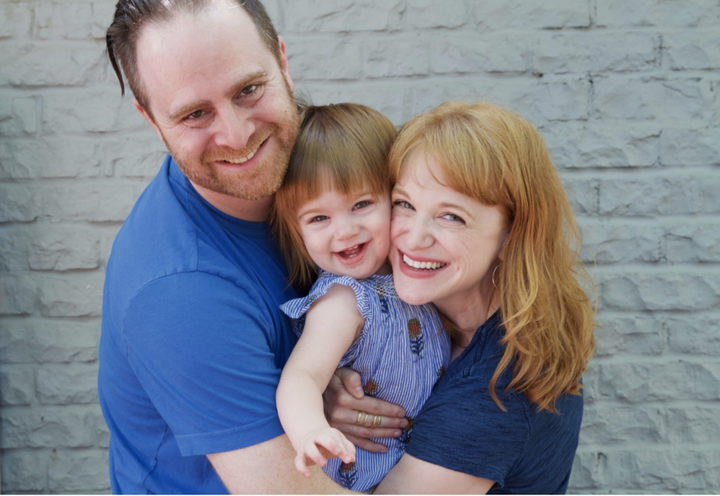 "I had a late term abortion due to a fetal anomaly. It was one of the most difficult choices I've ever made, but it was a choice we made as a family. My abortion was heartbreaking. I have always wanted to be a mom. The weight of my grief was massive. "
"With the help of my wonderfully supportive husband, I picked myself up and we tried again. Now a large fibroid in my pelvis was making it difficult to conceive. I had surgery to remove it. After, I touched the new scar across my hips and thought, "This is just one sacrifice I'll make as a mother."
"I conceived quickly after the surgery but suffered a first trimester miscarriage. Down, but determined, I stayed the course. When I conceived again a few days shy of my 37th birthday, I made a commitment to be positive and stay centered. When my doctor pulled my daughter out of that same place across my hips, I closed my eyes memorizing the sound of her healthy cry. My abortion catalyzed transformative emotional growth. Today I aim to model for my daughter a strong, flexible woman who can overcome any obstacle when coming from a place of love."
"Before I had my daughter, Mother's Day was an awful reminder of loss and disappointment. It brought out ugly feelings of envy and self-pity. Now it's a day where I truly celebrate and recognize myself for the sacrifices, patience, and sheer will it took for me to bring a healthy child into the world. I also allow my family to shower me with love. Being a woman in 2017 ain't easy. Self-care is key. Love fuels me. And I deserve it."
Calling all HuffPost superfans!
Sign up for membership to become a founding member and help shape HuffPost's next chapter
BEFORE YOU GO