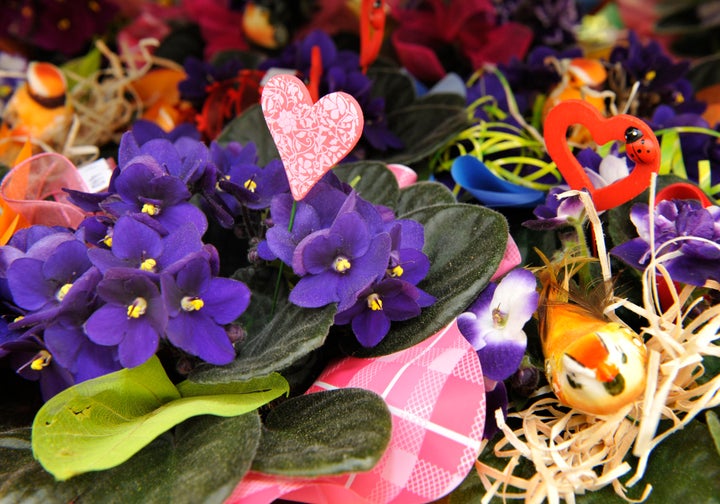 This Sunday people all over the nation will show their appreciation and gratitude for mothers' daily sacrifices. Mother's Day brings beautiful memories of childhood, surrounded by the watchful eyes and warm embraces of our mothers. But as we honor our mothers, let us also acknowledge the unique challenges that confront the nation's most vulnerable working mothers.
Trabajadoras, Latina working women, are some of the most vulnerable, and lowest-paid, working mothers in the nation. They represent 12.8 percent of women in the U.S. workforce, but their jobs are among the most dangerous and least compensated in the nation. Most of the research on this issue leads us to one conclusion: Latinas face extraordinary levels of exploitation, with the thinnest protections and highest levels of vulnerability at the work place. Their experience on the job often entails sexual harassment, poverty-level pay and minimal access to healthcare.
Latina working mothers make the lowest median weekly earnings compared to that of other racial/ethnic groups. In 2010, Latina mothers earned a median $495 a week, compared to African-American mothers ($582), white moms ($684), and Asian moms ($824 or more).
Far too many Latina women also lack access to health care, one of the central components of families' well-being and security. In 2009, Latina women of childbearing age were more than twice as likely (37.0 percent) as non-Latina Whites to be uninsured (14.5 percent).
Latinas have the highest unmarried birthrate in the country (over three times that of whites and Asians and about one and a half times that of African-American women) and more Latina women are likely to be single mothers. Single mothers face tremendous hardships while working on their own to sustain their children. 1 in 4 children in the United States is raised by a single parent, commonly a mother. Families headed by single mothers, especially if they are African-American or Latina, face the highest poverty rates. In 2009, 29.9 percent of households headed by single women were poor, whereas only 16.9 percent of households headed by single men and 5.8 percent of married-couple households lived in poverty.
Undocumented women --who often take on the role of the breadwinner in their families-- fare far worse. After examining the research and data, we can conclude that by and large the American Dream does not exist for them; their reality is more that of an American nightmare. Providing for their families through their labor, these women face daily and systemic exploitation: dangerous working conditions for low wages, sexual and other physical violence on the job, and the threat of deportation looming over their heads if they complain about any of it. The enforcement-only policies -- emphasizing roundups and deportations instead of working with families to find alternatives -- that we have seen in the last 10 years only increase these women's vulnerability at their work place. These inhumane policies also constantly separate families all over the nation, in many cases leaving children without these warm hugs and protection of their mothers.
The journey to the US from countries to the south represents a treacherous feat in itself. According to an Amnesty International report, immigrant women crossing the border face grave risk of trafficking and sexual assault by criminals, other migrants and corrupt public officials. Some human rights organizations and academics estimate that as many as six in 10 women are raped on their way to the United States. Similarly, a recent study of 150 Mexican women working in the fields of California's Central Valley found that a vast majority of 80 percent stated they had experienced sexual harassment on the job.
A recent study conducted by the Southern Poverty Law Center interviewed Latina workers in the food industry. Their report describes the "backbreaking labor that helps bring food to our tables." Undocumented women typically earn minimum wage or less, have no sick or vacation days, and no health insurance. Twenty-two percent of the farmworker population is female in the United States. In these hazardous jobs, farmworkers suffer the higher rates of toxic chemical injuries and skin disorders than any other workers in the nation. The children of migrant workers also have the higher rates of pesticide exposures than the general public. Farmworkers are not covered by workers' compensation laws in many states.
These women are not only providing the nation's food supply, but also for the next generation of Americans. Three million U.S. born children live with at least one undocumented parent in the United States. Many have spent much of their lives here and have established ties to their communities.
These statistics may not give a great number of Latina women too much to celebrate on Mother's Day. But we can aspire to create a better future when being born a Latina in our society is not a punishment that confines these hardworking women to a life in poverty, due to systemic injustices and subjected to a litany of abuses by their employers. In our fight for the protection of our nation's workers, our efforts will be inadequate unless we address the vulnerabilities of Latinas and immigrant women in our workforce. Empowering them with knowledge of the rights and protections they are entitled to under the law will help them assert themselves in their workplaces, and their communities. And we must work for a systemic change in the economic structure of the nation that is addicted to cheap exploitable labor and thus promotes migration. These women are the mothers of a young and emerging population in the US, and what is good for them is essential to the nation's future.
Popular in the Community