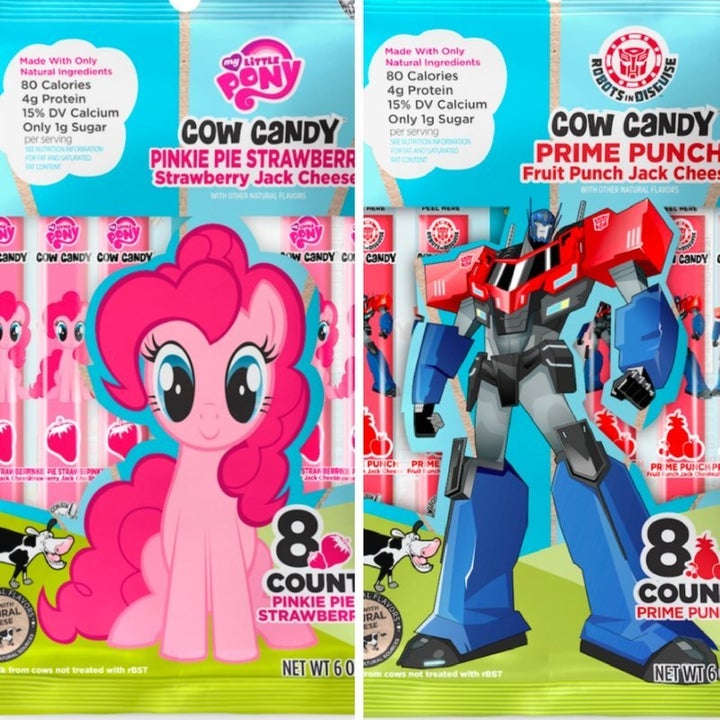 Moooo-ve over, traditional string cheese! A cheesy company, aptly named Cow Candy, is making flavored string cheese and the products looks interesting, to say the least.
Three new flavors recently hit the market, called Pinkie Pie Strawberry Jack Cheese, Prime Punch Fruit Jack Cheese and Honey Jack Cheese. And yes, the cheeses really are pink and red.
The maker of the cheeses, Danyel O'Connor, told The Huffington Post via email that the new "My Little Pony" and "Transformers" cheeses are part of a partnership with Hasbro that launched in January.
Here's what the products look like once they're opened:
Aside from its honey, fruit punch and strawberry flavors, Cow Candy also offers green apple, orange and grape Monterey Jack cheese (O'Connor told us there are some exciting new flavors on the way, as well).
On the product's website, O'Connor says she was tired of seeing kids eating over-processed and over-sugared snacks (the cheese has 1-2 grams of sugar per serving), so she started making her own healthier snacks.
"I started working on the concept in 2009, making bench top samples in my kitchen; I sourced ingredients and leaned on many of my colleagues in the specialty cheese industry for what I call the 'cookery and camaraderie' stage of our product development," O'Connor told The Huffington Post via email. "We started doing proof of concept testing in 2014 and then went to market."
Of course, there are critics who just don't understand why O'Connor had to go and mess up the magic that is plain ole' cheese.
"I like to explain to people that think we are a bit out-there (which we are totally OK being), that fruit and cheese have been paired together for eons," she told HuffPost. "Even today, as adults, we enjoy cheese and wine together or pair our cheeses with grapes, apples, figs and the like. Cow Candy is just the juvenile expression of this pairing (P.S. strawberry milk exists and so does yogurt with fruit flavorings ― and a whole lot more sugar)."
The HuffPost Lifestyle newsletter will make you happier and healthier, one email at a time. Sign up here.
Support HuffPost
A No-B.S. Guide To Life
Before You Go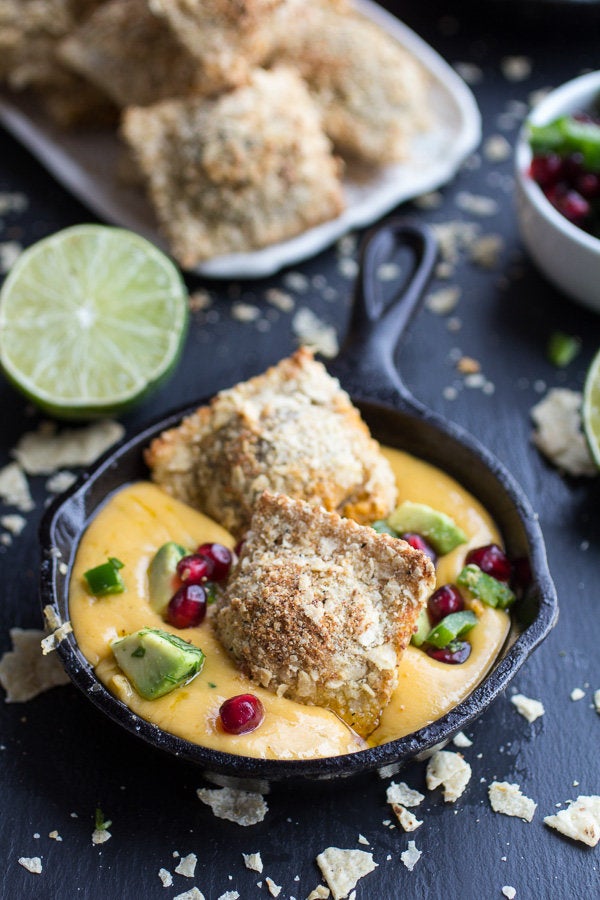 Cheese Dip Recipes
Popular in the Community