Nasty women look damn good when we start the revolution.
Two months later, Google Ghost has raised over $100,000 for Planned Parenthood. "I didn't think I'd sell very many, maybe four or five," Amanda, the shirt's creator, told The Cut. "But then five turned into 500, and that turned into thousands, almost overnight. What better way to say 'fuck Trump,' right?!?!"
Google Ghost celebrated the charitable milestone with a post on their Instagram page, writing: "We're still taking orders and the donations will continue! THANK YOU to everyone who's been a part of this crazy whirlwind."
Google Ghost offers the "nasty woman" design on all types of swag, including a mug, a tote bag, a sweatshirt and a planner. The shirt also has some celebrity fans including Will Ferrell, Katy Perry and Julia Louis-Dreyfus.
Scroll below to see some famous and non-famous nasty women donning Google Ghost's t-shirt.
Head over to Google Ghost to buy some badass "nasty woman" swag.
Related
Before You Go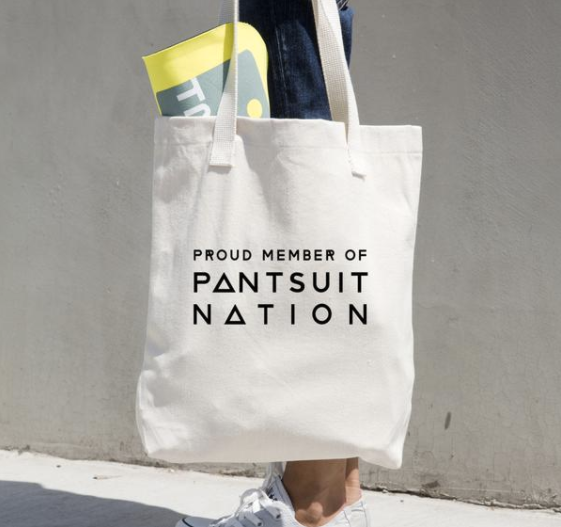 13 Gifts That Give Back (And Smash The Patriarchy)
Popular in the Community