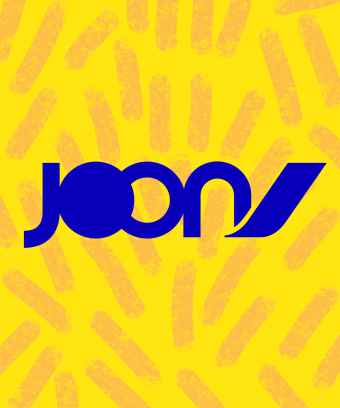 In July, Air France announced the launch of a millennial-aimed offshoot airline called Joon — fittingly, "jeune" means "young" in French — complete with chic uniforms, VR headsets and even a "rooftop bar."
All of that is well and good (with the possible exception of a rooftop bar on an airplane, because that is not a real thing), but it's nice to see that Joon has also figured out what us millennials really care about: dirt-cheap fares.
The airline is taking off by offering $46 medium-haul flights from Paris starting on December 1. The initial destinations are Barcelona; Berlin; Lisbon; and Porto, Portugal. While the company has said that it "will not necessarily be low-cost in the way that Norwegian or Wow are," as Condé Nast Traveler reported, those are some fanfare prices — and we hope Joon keeps it up.
The company will start long-haul flights next spring, launching its first trips to Brazil and Seychelles in May 2018 (though you can book them now). The trip to Fortaleza, Brazil, offered twice a week, costs $295 one-way; the flight to Mahé, Seychelles, will take off three times a week for $354 one-way. The prices include an in-flight snack and one carryon item. You can learn more and book here. And, yes, the VR glasses are totally optional (though really cool-looking).