If the produce section had a yearbook, avocado would definitely win most popular. Whether we're throwing it in a smoothie, smashing it into guac or layering it on toast, we just can't seem to ever get enough of the buttery green fruit (yes, it's a fruit). With avo making its way into so many of our meals these days, why not get creative about how you serve it? If you're ready to take your plating skills to the next level, please allow us to introduce you to the avocado rose.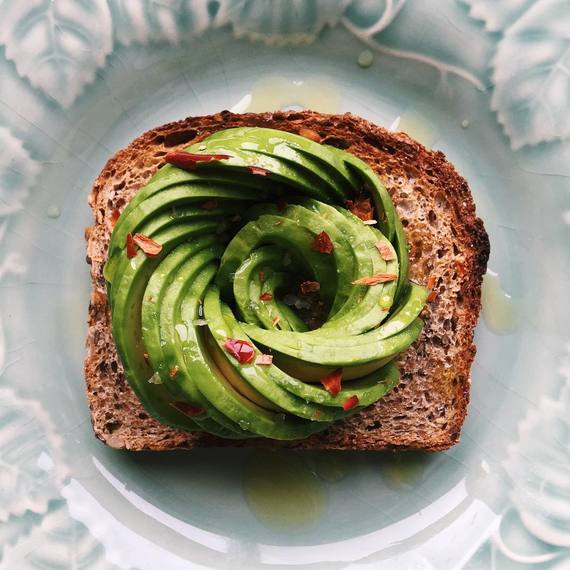 Photo via @elizabethcauvel.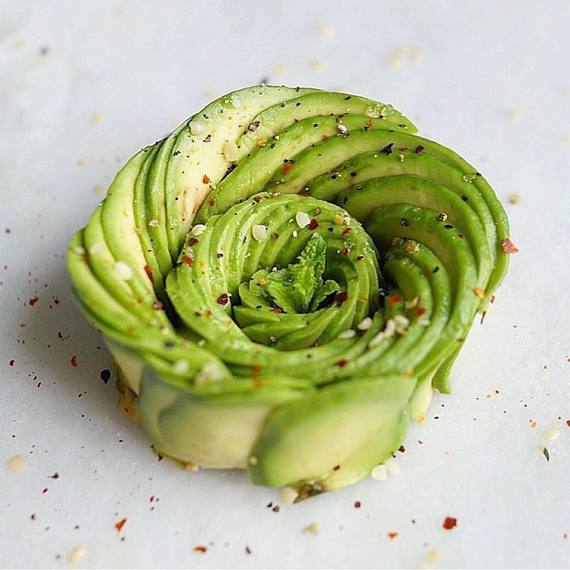 Photo via @marthastewart.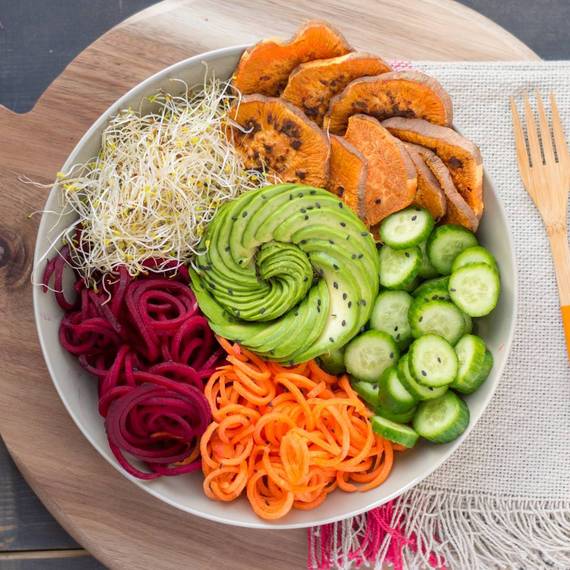 Photo via @livelyaly.
While it may look like something you'd pay $20 for at a trendy New York restaurant, don't be fooled, my avo-loving friends. You don't have to stand in a cronut-level line for one of these. In fact, it's actually deceptively simple. Food blogger Karen McLean (AKA Secret Squirrel Food) shot this quick tutorial on how to recreate the swanky creation at home.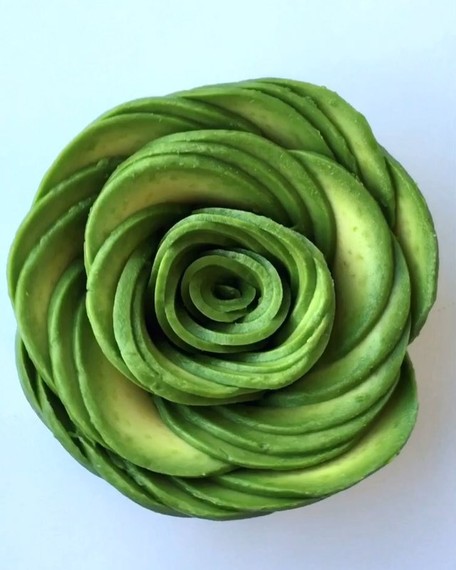 Photo via @secretsquirrelfood.
It's definitely going to take some delicate knife skills, but once you get the hang of it, you can totally plop an avocado rose on top of everything from your morning toast to that otherwise boring salad to a delicious rice bowl. Did that upcoming dinner party get professional? We're thinking yes.
Have you tried to make an avocado rose? Share your successes (or failures!) with us on Twitter @BritandCo.