Talks about diversity in the entertainment industry very rarely include children's programming, but a new crowdfunding campaign is attempting to change that.
Adamu Waziri, an animator based in Abuja, Nigeria, has created the concept for a new show that would introduce Brazilian children to African characters in an animated series called "Bino & Fino."
The idea for "Bino & Fino" had been gestating in Waziri's mind for years, he said, until he finally came up with a concrete concept for the cartoon in 2008. The animator told The Huffington Post he wanted to do a Nigerian based cartoon for a long time because he noticed that all the shows Nigerian children watched were foreign and had little to no representation of black Africans.
"Basically the world's largest black nation doesn't produce any cartoon shows for its children that reflected any of its culture or population," Waziri told HuffPost.
"That sounded crazy to me."
"Bino & Fino," is a children's cartoon starring a brother and sister in a modern day city in Africa. Thus far, Waziri and his team have released two English-language DVD sets and a toy range for the educational show, which teaches children about the history of Africa. And now, they want to take it beyond the African continent and bring the show to the children of Brazil.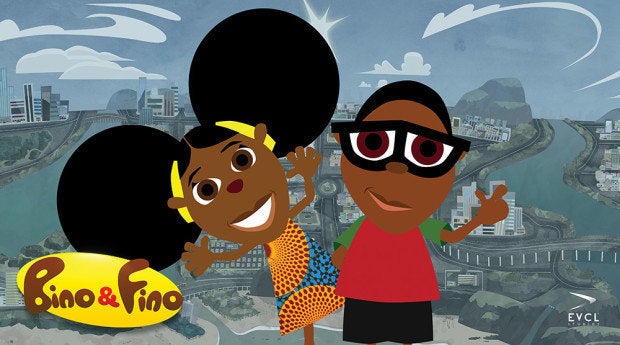 "It was English speaking Brazilian fans of the show that made us fast-track our plans to create a Brazilian Portuguese-dubbed version," Waziri says.
"They kept asking us if and when we would do a Portuguese version for them. That prompted us to look into the children's media landscape in Brazil."
What Waziri found was that despite Brazil having the largest African descendant population outside of Africa, "this crucial link wasn't being shown or taught to the children of Brazil."
"African history and culture is not being fully represented in their children's media, let alone people of African descent," Waziri says.
And so, Waziri and his team have launched an IndieGogo campaign that will help them work with professional international dubbing companies that specialize in animation work. In the video, above, the team explains that with a $5,000 goal, their hope is to have a new Brazilian version of the show ready for fans by November.
For Waziri, the introduction of "Bino & Fino" to a wider Brazilian audience is a no brainer, and it's important.
"Children love cartoons. It is a powerful media tool that entertains and educates them," he explains. "Right now across the black African diaspora and on the African continent there are few cartoon shows that specifically showcase, teach about and positively, genuinely portray the Africa in any way. This means that during their formative years children are not getting good educational and entertaining content that reflects them and their heritage. Most of what they get is European, Asia or America-centric. This is a problem because the balance is too one-sided."
And bringing a Portuguese version of "Bino & Fino" to Brazilian children is just the first step for him so that he can start the process of hopefully balancing this disparity. The makers of the show have plans to create books, too, and to dub the cartoon into more languages so that more families within the black diaspora can experience it around the world. Hopefully, Waziri and his team succeed because what they're doing is an important reminder that the issue of representation effects us all, globally.
Learn more about "Bino & Fino" here.
Before You Go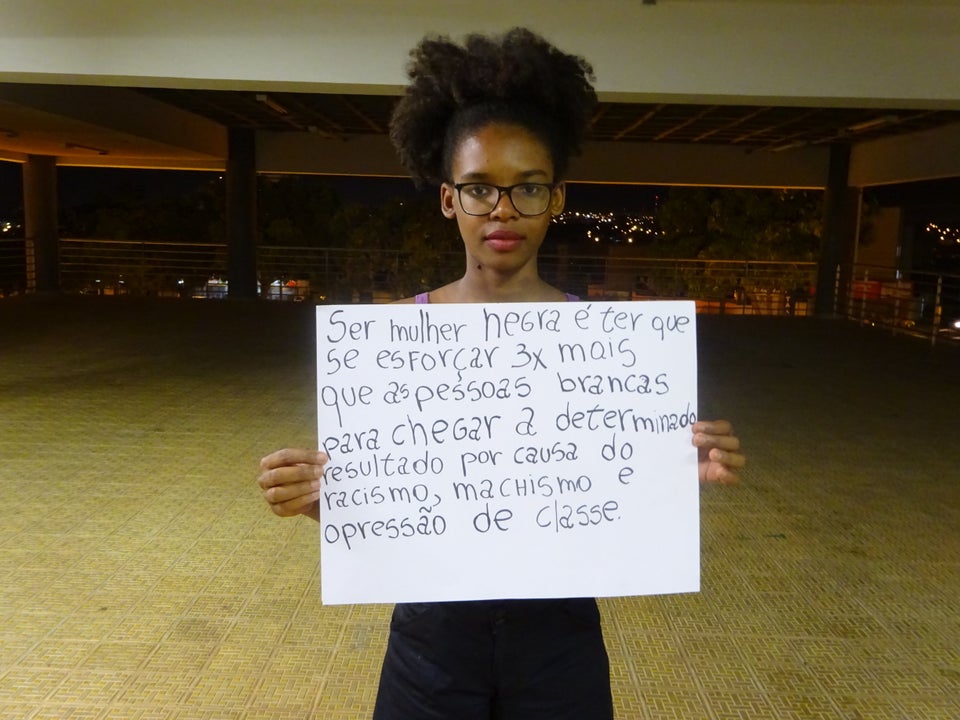 This Photo Series Shows What I Means To Be Black In Brazil