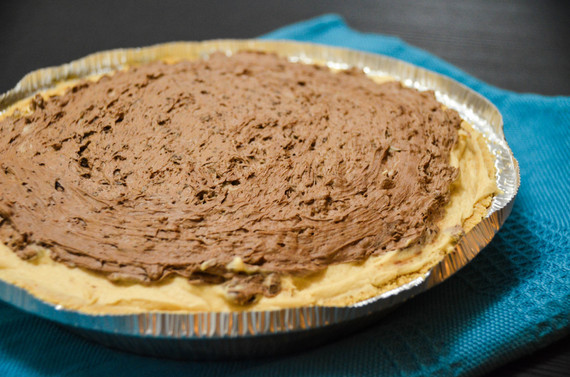 If you love peanut butter and chocolate, you will love this pie. It tastes like a frozen Reese's peanut butter cup and is even shaped like one. Oh, and it's super easy to make. There are only seven ingredients -- three of which are peanut butter, chocolate and Cool Whip -- and you don't have to cook anything. Honestly, the hardest part of the whole recipe is waiting for it to freeze.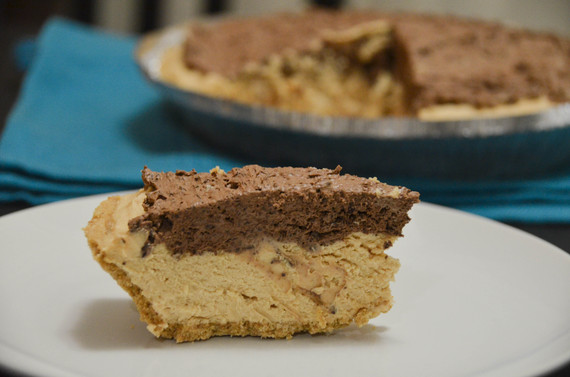 Prep Time: 20 minutes
Cook Time: 3 hours (freeze time)
Total Time: 3 hours 20 minutes
Servings: 8-10
Ingredients:
8-oz. cream cheese
1 cups creamy peanut butter
½ cups granulated sugar
4-oz. semi-sweet chocolate chips
12-oz. Cool Whip
1 teaspoons vanilla extract
1 pre-baked pie crust
Directions:
Add 8-oz. of cream cheese to a mixing bowl and mix until smooth.
#SpoonTip: A saucepan works if you don't have a mixing bowl.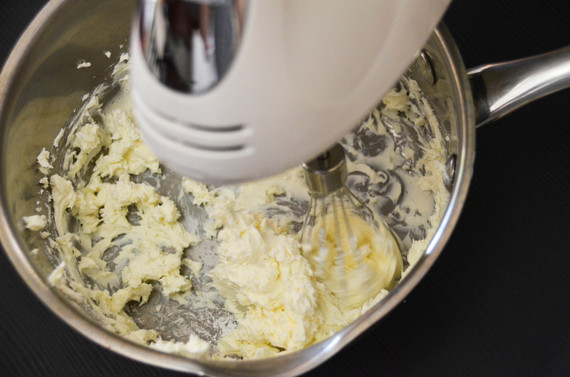 Add peanut butter, sugar and vanilla extract. Mix well.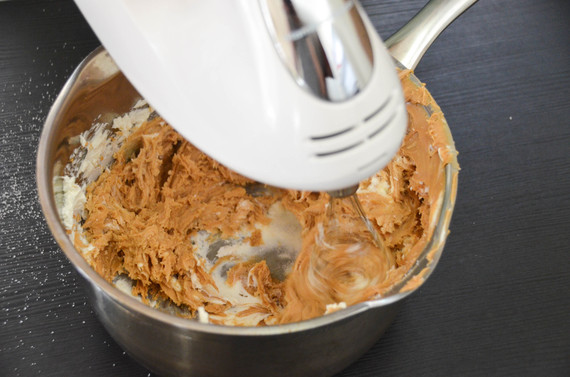 Fold in 8-oz. of Cool Whip until just mixed. (It's okay if there are a few small clumps of Cool Whip.)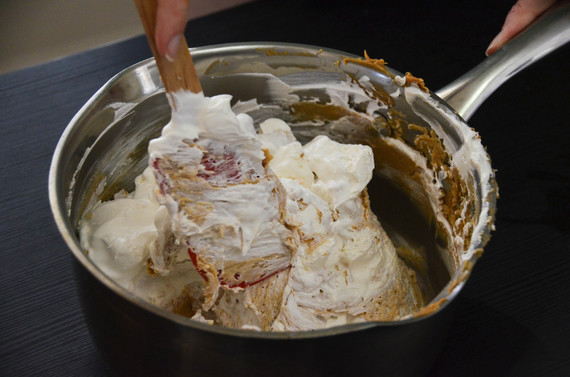 All Photos by Jocelyn Hsu