If you go through VETTED's program designed to inject proven military leaders into the executive fabric of today's leading companies, you will embark on an innovative journey towards your next mission in life.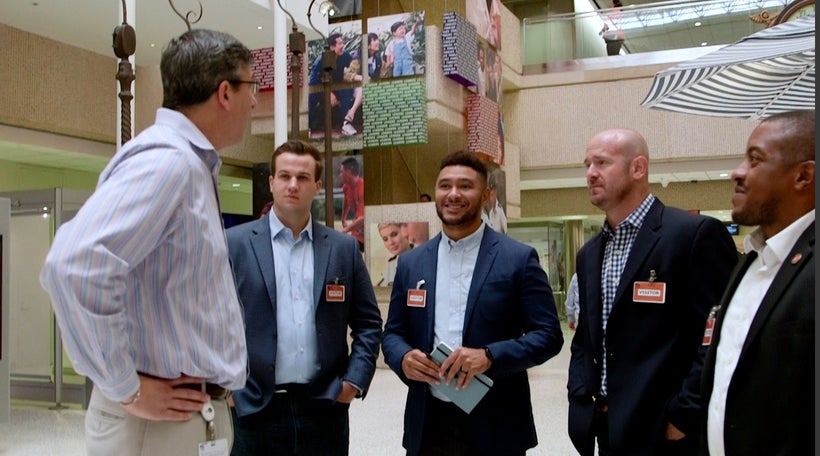 Michael Sarraille recently performed a task that gave him immense joy. He got to lead the selection of 25 out of 182 veterans who applied to be in the first VETTED Cohort and send out their "Good News, You're In!" messages.
No leader of a traditional Veteran Service Organization (VSO) would personally do that, of course. But for Michael, the task is still manageable. VETTED, a non-profit based in Austin, Texas, has just 25 veterans in its first cohort.
"Not every veteran who applies will be able to get into a cohort, the competition is extremely tough. We don't want to abandon those veterans who still have room to grow before selection. We have partnered with other VSOs, recruiters, and employers to provide them with opportunities as well. Additionally we work with these veterans to come up with a plan to improve their chances of being accepted into a future cohort. It is hard not accepting all of them, but the plus side is that in improving their chances of getting into a future cohort equally enhances their personal brand and ability to stand out for existing opportunities/" says Bernard Edwards, VETTED Entrepreneur in Residence, who is being groomed by Sarraille to become CEO of the organization.
Edwards projects VETTED will have hundreds of fellows by 2020, and several thousand sometime beyond that. "We are focused in Texas right now, but with our success here we are looking to expand throughout the nation." says Edwards.
The VETTED program is backed by the Wharton School of Business who provides selected veterans with a 5 month extensive executive distance learning program and the opportunity to join an esteemed alumni of leaders in the business world. Additional each cohort is geographically paired with a local university business department to conclude the cohort with a two month in-residence fellowship that partners with corporate partners, interview and salary negotiation specialists, and local business and community leaders to prepare the veterans to navigate the civilian marketplace with confidence.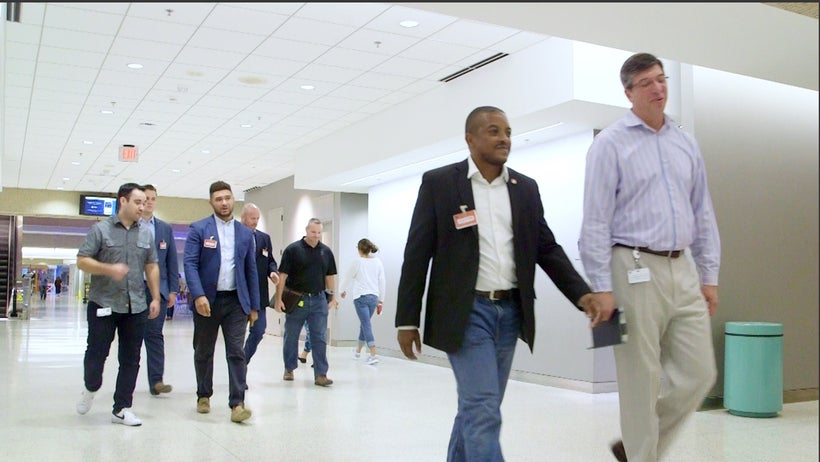 Among alternative executive fellowships, VETTED offers numerous economical and holistic incentives to veterans. " The VETTED program is completely free of charge to veterans and is founded and ran by veterans who have proven themselves in the civilian sector" says Curtez Riggs, VETTED Fellow and Founder of Milblogging. Additionally VETTED has partnered with some of the nation's most desirable employers, who directly influence the curriculum. VETTED staff members meet regularly with hiring managers and department leaders at companies like USAA, AT&T, Bradley Morris, and Cameron Staffing. Based on partners' input about their workforce needs, VETTED, screens applicants, identifies majors, and shapes lessons. Partners are also deleting teachable case studies cohesively with VETTED and will host guest speakers and mentors for each cohort. In exchange those partners get first opportunity to recruit VETTED's graduating fellows.
"Collaboration between the corporate and veteran communities is both essential and mission in our nation", says Darrin Wylie, marketing director at USAA, a veteran of the Air Force himself, and an advisor to VETTED. "More and more companies are stating that they want to hire more veterans, but in order to act on that, they have to have collaboration with the active duty community. VETTED, says Wylie, is doing an amazing job at providing that bridge."
REAL LIFE. REAL NEWS. REAL VOICES.
Help us tell more of the stories that matter from voices that too often remain unheard.
This post was published on the now-closed HuffPost Contributor platform. Contributors control their own work and posted freely to our site. If you need to flag this entry as abusive,
send us an email
.