Each year, more than 15,000 children and adolescents are diagnosed with cancer. In fact, pediatric cancer is the number one cause of death by disease in children.
The Gold Hope Project tries to bring a little normalcy and joy to families facing pediatric cancer. Founded by Cynthia Dawson, the nonprofit organization connects professional photographers with children battling cancer and young cancer survivors for free photo sessions.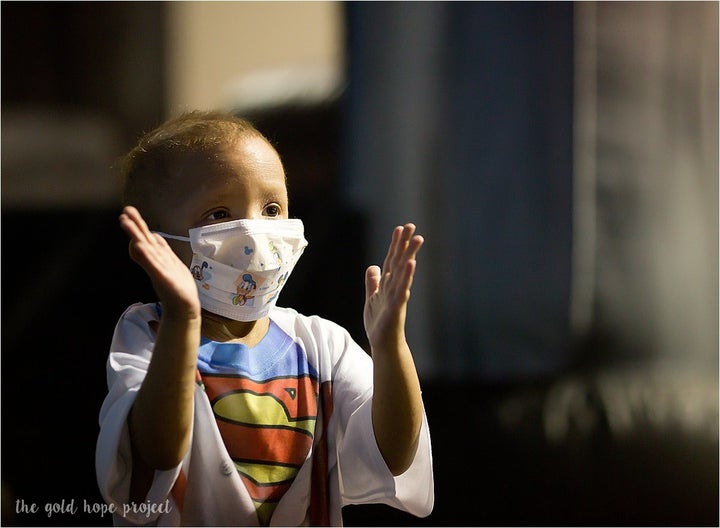 Dawson was inspired to create the Gold Hope Project after her daughter Ava's 11-month fight against a terminal brain tumor known as diffuse intrinsic pontine glioma (DIPG). During this painful time, Dawson's family leaned on the support of a network of people, including their family photographer.
"She photographed Ava in October of of 2012, just a month before she passed away, and that was the first session done for the organization," she told HuffPost. "At her session, Ava laughed, giggled and sang songs while playing with glitter. For a brief moment, she wasn't a sick child facing a terminal illness. She was a happy 5-year-old."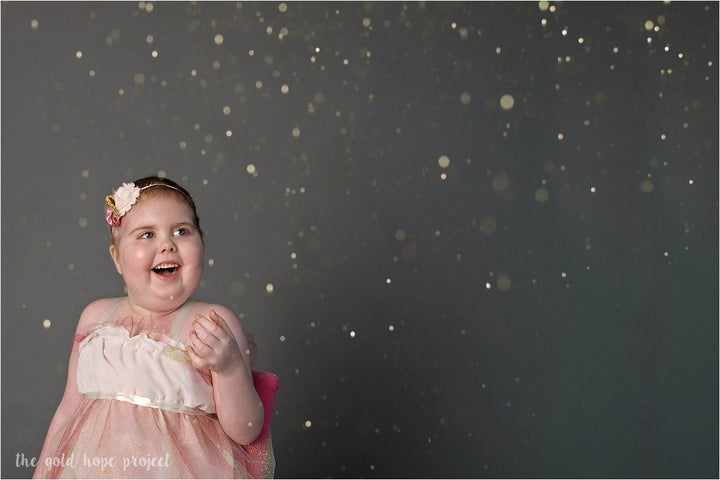 Nearly five years after Ava's death, those photos mean the world to Dawson's family. "We feel so blessed to be able to provide this service time and time again to families in similar circumstances," she said.
To request a free photo session, families across the country can fill out an online application. The Gold Hope Project's "fighter manager" then connects them with participating photographers so that they can schedule their shoot.
So far, they've arranged photo shoots for roughly 335 cancer fighters.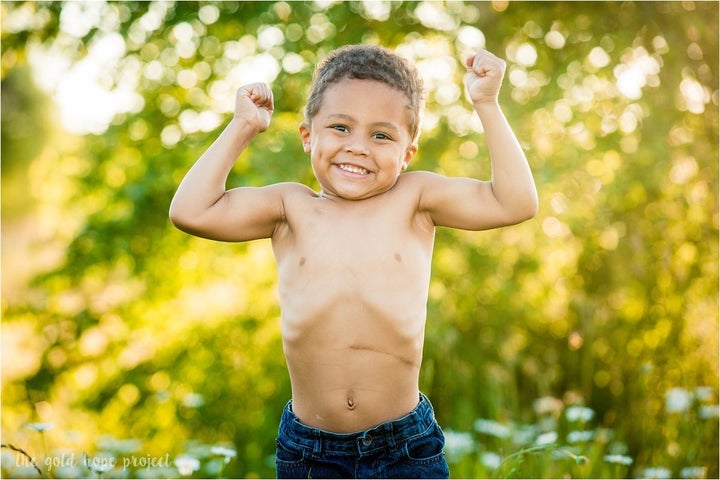 "It is our hope that the families we photograph have moments of joy and happiness during their photo session. That they see their strength and bravery and how their love for one another shines above everything else happening around them," Dawson told HuffPost.
She also hopes to put faces to the phrase "childhood cancer" and inspire others to demand more funding for pediatric cancer research (The National Cancer institute currently only allocations four percent of its budget to childhood cancers). Dawson also emphasized the need to incentivize drug companies to develop cancer treatments specific to children.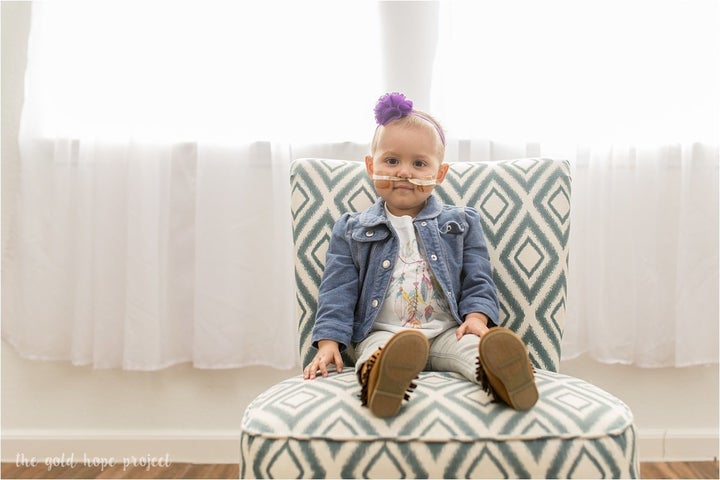 "By seeing the children behind the diagnosis, we hope the public is inspired to help these children," she said. "Often the only people who really get to know what a cancer diagnosis is like for a child are their parents and their close support system. And those closest to these fighters are so worn out from fighting along side them, they have no energy left to fight for better treatments and more research on childhood specific cancer."
Dawson knows both the before and after of this painful experience.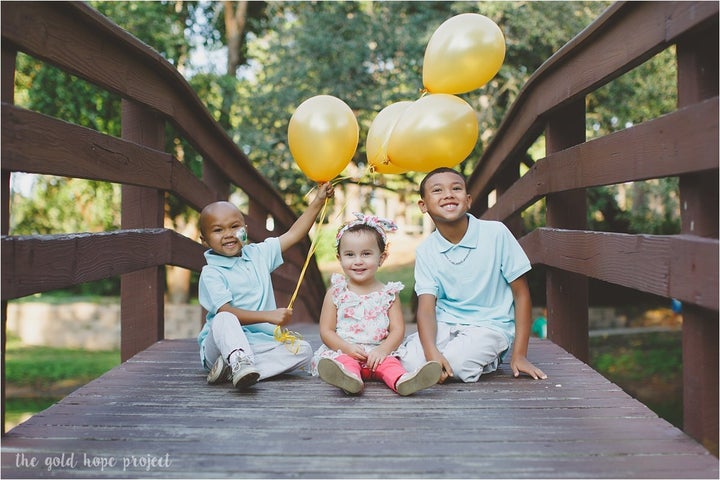 "Before my child was diagnosed with cancer, I thought that it couldn't happen to us. The sad fact is childhood cancer can happen to any family," she said. "That is why it is so important that we change the landscape of what that diagnosis means today so the children that will face this in the future have a better chancer."