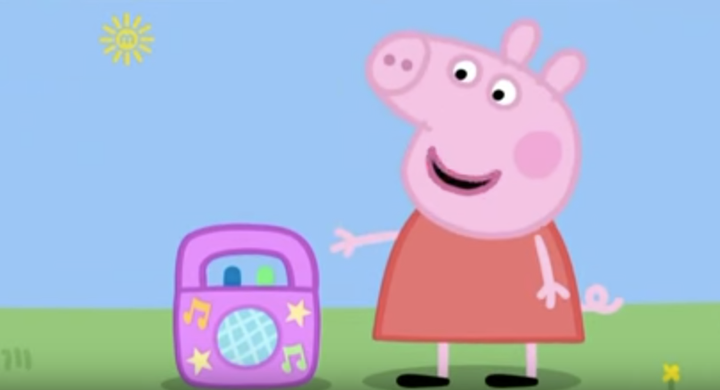 If you have kids, you are likely familiar with "Peppa Pig," the British cartoon series that follows the adventures of an anthropomorphic pig named Peppa. But you've probably never seen "Peppa Pig" like this before.
Twitter user @bmthdrown_ tweeted a video clip from the show with a small ― and hilarious ― edit. In the clip, Peppa, her older cousin Chloe and Chloe's "big friends" discuss different kinds of music.
In the original scene, Peppa plays "Head, Shoulders, Knees, and Toes," but in this new version, something a little bit different blares from the speaker...
Instead, she plays a song by the British metal band, Bring Me The Horizon.
"It's very grown-up," Peppa says.
Though @bmthdrown_ tweeted the clip a year ago, it's making the viral rounds again, appearing on music blogs like Alternative Press.
Enterprising internet users have tweaked this scene before, posting clips with "grown-up" music in lieu of Peppa's song.
All we can say is ... dang, Peppa.
Popular in the Community