Puerto Rico just got a kickass Afro-boricua superhero!
Her name is name is La Borinqueña, and she's on a mission to help the Puerto Rican community unite and fight for social justice. Wepa!
Named after Puerto Rico's national anthem, La Borinqueña was created by Brooklyn-based artist and writer Edgardo Miranda-Rodriguez in response to the island's current financial crisis and is intended to be a symbol of hope and solidarity.
"Given everything that's going on in Puerto Rico right now with the financial crisis… I thought to myself, now more than ever, Puerto Rico and Puerto Ricans in the diaspora need a symbol to rally around," Miranda-Rodriguez told The Huffington Post.
Making that symbol a superhero was a no-brainer for the Puerto Rican comic book artist who has created Latino superheroes for Marvel and DMC Comics in the past. "People are so enamored by superhero culture that it occurred to me that if we're going to raise awareness of what's going on in Puerto Rico, we need a superhero to do that," Miranda-Rodriguez explained to HuffPost.
And so La Borinqueña was born.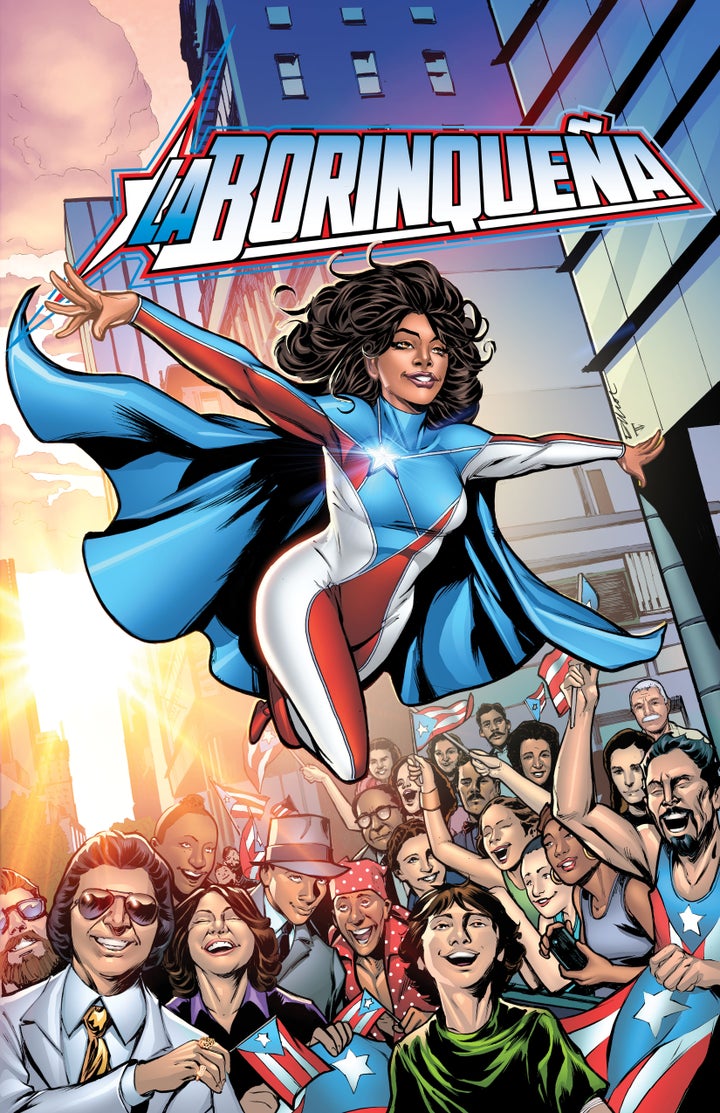 La Borinqueña, whose real name is Marisol Rios De La Luz is a Nuyorican undergraduate student at Columbia University, where she studies Earth and Environmental Sciences. As part of her program, De La Luz visits her family's homeland, where she unearths ancient artifacts within five of Puerto Rico's caves, and ultimately discovers her own superhuman powers.
But don't expect her to use her powers to slay super villains and evil robots, Miranda-Rodriguez warns. "She doesn't fight crime, per se. She's a symbol of hope," he says. "Her super powers aren't actually needed to make a significant change. In essence, she realizes that her superpowers can't create social change, however she can actually be a catalyst for social change. She will find and Puerto Ricans will see that they actually have the power themselves."
He adds, "We'll discover, through her adventure, the power of the Puerto Rican community, and that is the nature of coming together."
Miranda-Rodriguez's studio, Somos Arte, teamed up with the organizers of New York City's National Puerto Rican Day Parade and a group of talented Puerto Rican artists, editors and colorists to bring La Borinqueña to life.
The comic will be written in English with "splashes of Spanish," and will debut at Cafe con Comics in November during National Puerto Rican Heritage Month. Proceeds from the comic will go towards the National Puerto Rican Parade's scholarship program.
Before You Go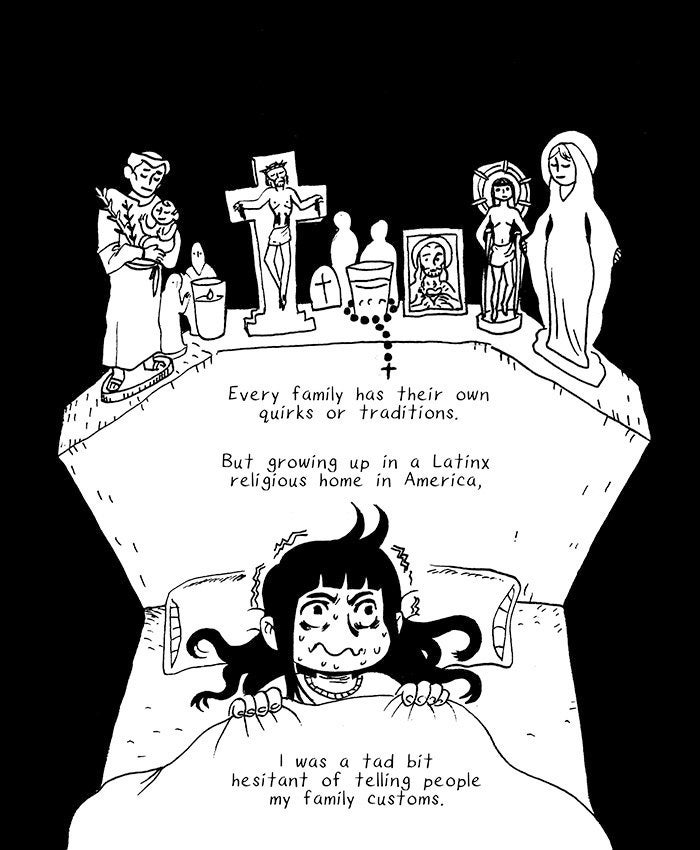 This Comic Is For Anyone Who Has Grown Up In A Superstitious Household