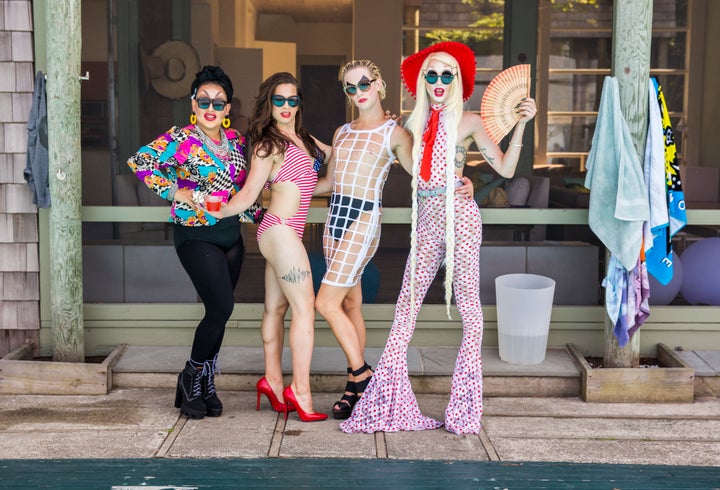 An up-and-coming name in the New York City Nightlife community is bringing together a group of DJs, nightlife personalities and individuals across the spectrum of trans identity this weekend for an evening that will fuse partying and social justice. 
Tyler Ashley, aka The Dauphine of Bushwick, is revamping his monthly event "BABY TEA" to benefit FIERCE, an organization dedicated to improving the lives and livelihood of queer and trans youth of color in New York City.
Ashley, who built a significant name for herself in the Brooklyn dimension of NYC nightlife, has thrown "BABY TEA" for almost a year now, with the event originating at Cafe Dancer and moving to Wise Men on The Bowery in early summer. BABY TEA provides a low pressure, low scale play on the classic and historic gay tea dance.
For this special edition of "BABY TEA," called "BABY TEA for T," Ashley has really outdone himself. The night's DJs are Bushwig founder Horrorchata, promoter Frankie Sharp and performer Macy Rodman, and hosts include an exceptional group of individuals identifying across the trans and gender-nonconforming spectrum, including Charlene, Lina Bradford, Quay Dash and Iman Le Caire -- among others.
The Huffington Post talked with Ashley this week about her vision for this evolution of "BABY TEA" and what we can expect from the future of this event.
Editors Note: Tyler Ashley uses male and female pronouns interchangeably so this article reflects that.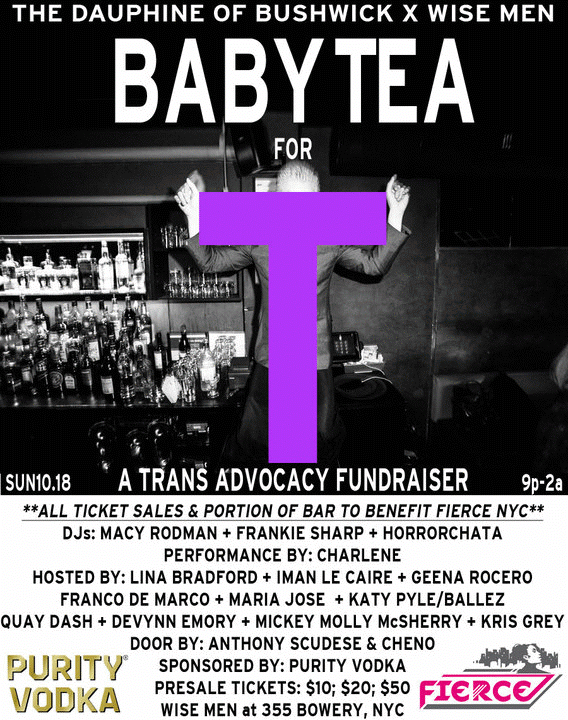 The Huffington Post: What is "BABY TEA"? What do you aim to curate with each event?
"BABY TEA" is a monthly party that I host at Wise Men bar on the Bowery. Almost one year old, the starting layer of the evening is about getting together and listening to good music by both professional DJs and those that generally do not DJ -- who you would want in charge of the iPod at a house party. For the most part, I don't book performances. Having been on that side, I find that they take so much time, money and energy to put together. I'm always inspired by the tried and true party "Mattachine" at Julius Bar. I want to create a more low-key, amateur idea of the classic gay tea dance that's open to an unknown future; a place with character, good drinks, and music that makes you move, gather up, chat, dance, make out -- just be with each other, no pressure and see what may happen!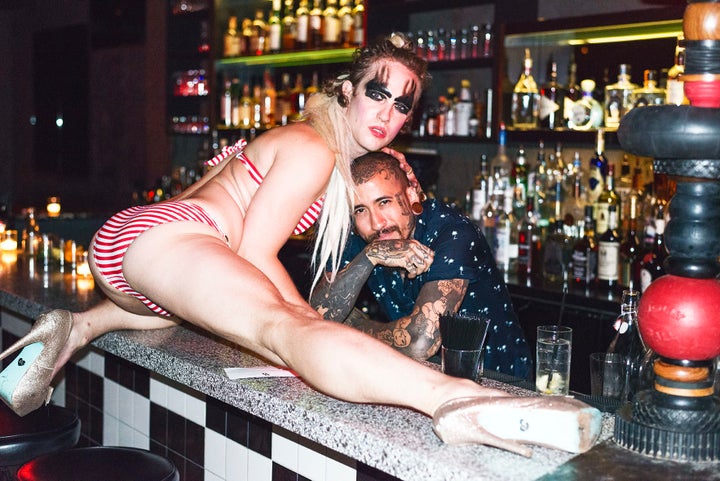 Why did you decide to partner with FIERCE for this event?
I wanted to use this platform as a way to celebrate my trans sisters and brothers -- and raise money for a local organization doing the same through hard outreach and programming. The goddess,
Geena Rocero
, suggested I reach out to FIERCE. I was instantly moved. Their mission statement reads that "FIERCE is a membership-based organization building the leadership and power of lesbian, gay, bisexual, transgender, and queer (LGBTQ) youth of color in New York City."
Trans youth are being fired from their jobs, assaulted and, in horrendous cases, murdered. Even though there have been huge steps in the trans movement and visibility around the struggle, these things continue to happen. FIERCE has generously committed to earmark the donated funds to activity around the trans youth that they so diligently serve.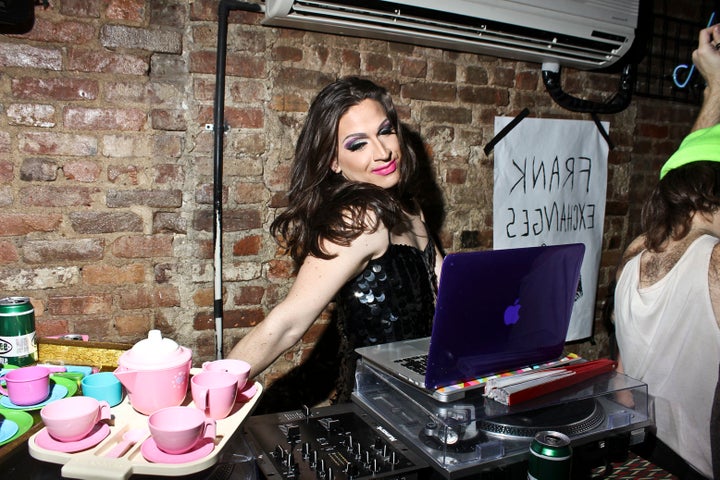 Do you plan to keep fusing activism with your nightlife endeavors?
I would love to keep weaving in causes that I care about. I'm always open to the various ways that BABY TEA can embrace its completely open format. The beauty of such a bare-bones setup is that it really can become anything it wants -- fundraiser, dance party, birthday party, an evening celebrating an important young artist. I am also interested in an upcoming one-off or quarterly party that has pathways to donate to a cause.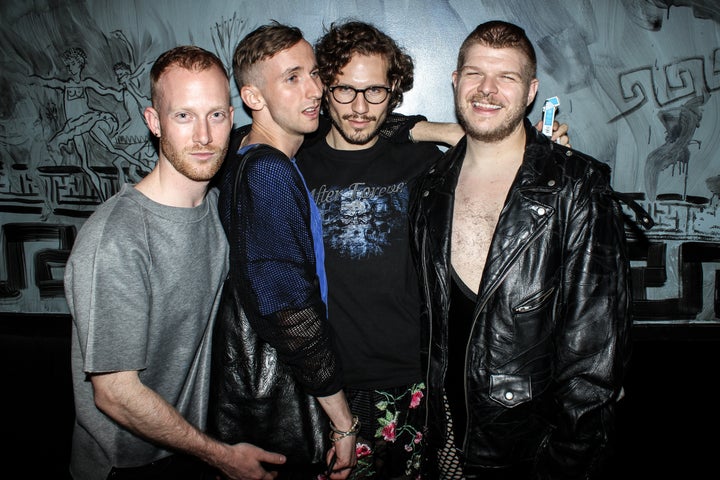 What do you want someone who comes to BABY TEA to take away from it?
A lighthearted sense of community, love and joy. We all bust our asses to be in NYC and do what we do. It's important just to take a breath and enjoy each others company -- and celebrate the fact that the future is unknown and some of the best things happen when you least expect it. As long as we have each other's backs, difficulties can be eased -- if even just for a few minutes. We're rough and tough and will find a way! #NeverServingMaybe
"BABY T for T" will take place on Sunday, Oct. 18 from 9 p.m.-2 a.m. at Wise Men. Presale tickets are available with a range of pricing options. Purity Vodka is sponsoring this event -- head here for more information. Check out the slideshow below for pictures from past BABY TEAs.
Calling all HuffPost superfans!
Sign up for membership to become a founding member and help shape HuffPost's next chapter