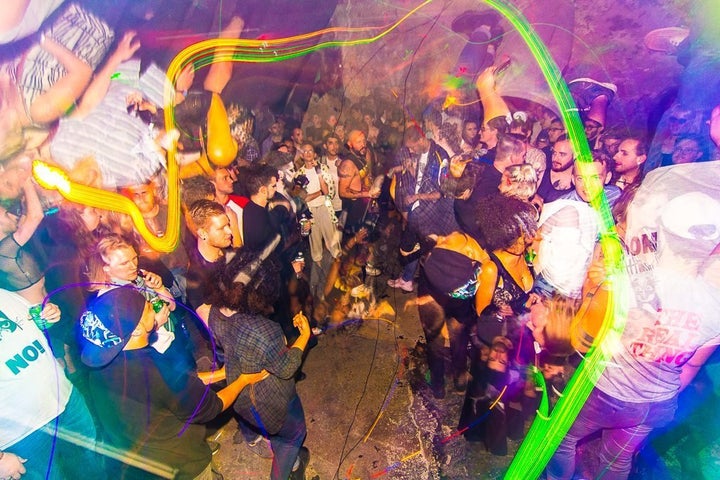 How do we reconcile the spectrum of possibilities technology affords us in the digital age with the realities of living in a culture regulated and policed by a state of surveillance?
It's a wonderful and terrifying time to be alive -- and an event this weekend in the depths of Brooklyn will explore this technological friction and the way that it intersects with queerness and queer culture in 2016.
Called DOWNLOAD, the event is curated by Brooklyn party production duo The Culture Whore, previously featured in the HuffPost series "After Dark: NYC Nightlife Today and Days Past." Made up of Dream Dommu (formerly Mark Dommu) and Paul Leopold, The Culture Whore wants to use their transcendental rave experience to open up a space for conversation about the realities of being queer in the digital age and how technology shapes and informs the lives of queers who are plugged into the matrix 24/7.
"Surveillance is only scary because we don't trust those who control it," Dommu and Leopold told The Huffington Post. "But what if queers controlled all of the cameras? There's something transformative about recording, screening, documenting yourself in real time #selfie. Who doesn't love some good cyber sex? We've been in enough of those private facebook groups to know how much everyone loves recording themselves masturbating. It's so wonderfully raw and narcissistic. What happens when you enter digital reality as a code of numbers in a matrix of light? Why do we love waving at ourselves in the jumbotron? Where can we go if we shift_alt_control and start writing the code? Don't let gay tales of marriage, gym pics and cookie dough clog the feed -- we're taking back the Internet."
DOWNLOAD will occur in conjunction with American Realness, an annual festival of contemporary performance in New York City. American Realness presents over 72 performances throughout an eleven-day period, primarily at Abrons Arts Center, but also MoMA PS1 and Gibney Dance Center.
"The artists of American Realness expose issues and questions around identity, ritual, blackness, history, pop-culture, futurity, and consumption in an American-focused, globally-minded context," organizer Ben Pryor told The Huffington Post, quoting a brochure for the event. "American Realness exposes the cracks in the façade: of the practice of art making; of the construction of contemporary society; of our increasing inability to slow down and really see, hear and think. American Realness is an opportunity to reclaim the reins and rewrite the narratives."
In this way, DOWNLOAD aims to build off of these ideas being explored through American Realness. Technology has completely altered the fabric of our lives and communities as queers -- in ways that aren't necessarily good or bad, just new. From community building to hooking up to creatively collaborating to coming to understand and live as our authentic selves -- our experiences are all documented within and projected into the digital realm under the watchful eyes of an omnipresent, yet intangible, state of surveillance.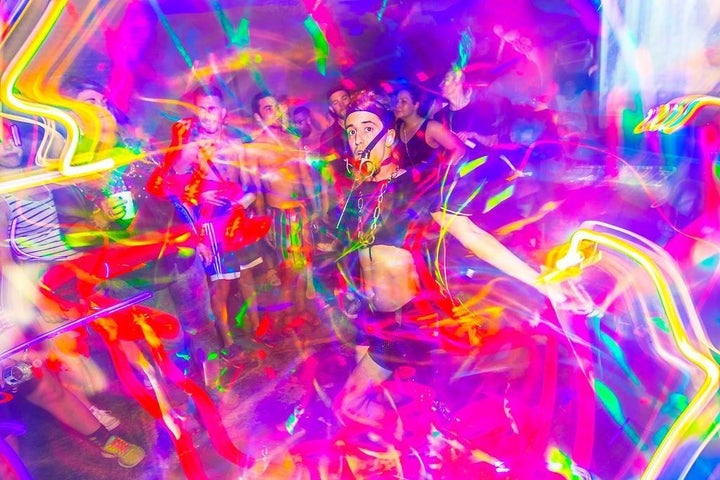 For over three years, The Culture Whore has curated these transcendental party experiences for the queer community navigating this outer borough of New York City.
Some events have examined the ways in which our shared cultural phenomena, like Harry Potter, shaped the way we embody queerness today. Others have provided alternatives to mainstream gay pride celebrations that have become increasingly corporatized and focused on profit rather than the celebration about what makes us different from the rest of the world.
Others have payed homage to seminal experiences that played a role in molding our consciousness as queer beings, like "Rocky Horror Picture Show."
As we descend further down the rabbit hole of a world framed by all-encompassing technological pervasiveness, DOWNLOAD is here to provide a space for exploration about what the future holds for us as queer people who are continuing to take agency over our lives -- and especially our bodies.
And that is something both terrifying and beautiful.
DOWNLOAD will take place on Saturday, Jan. 9 a warehouse in deep Brooklyn. Head here for tickets and information and check out the slideshow below for photos from past The Culture Whore events.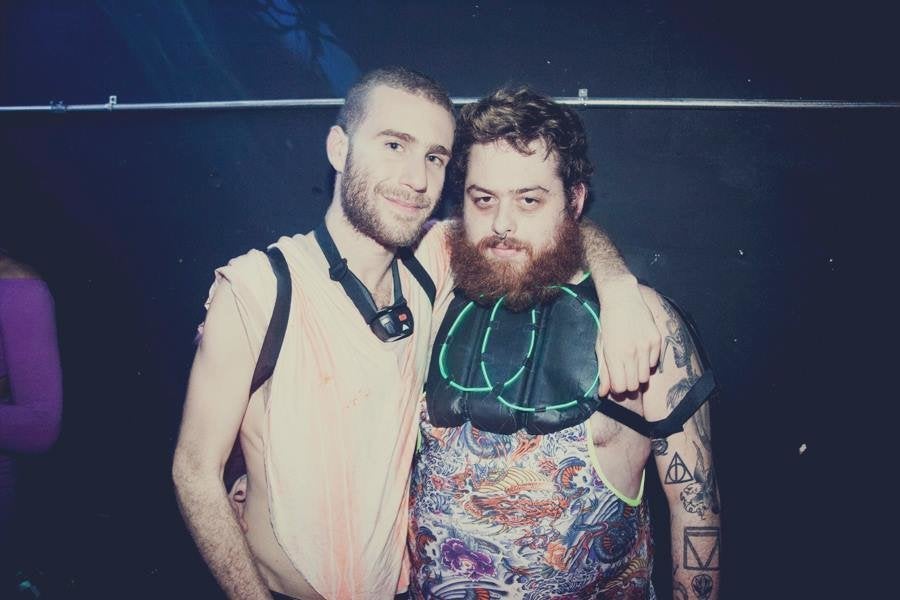 The Culture Whore
Popular in the Community