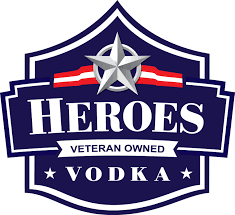 Travis was born and raised in southern Indiana which is where his roots began and continue with his entrepreneurial endeavor. He joined the Army reserves at the young age of 16 where he received training prior to finishing his senior year in high school. His family was a strong proponent of service and sacrifice so this was a natural path for Travis. He did return to the same town after spending some time in the military but found he still needed something greater than what his hometown could provide. It was at this point he decided to join the Marine Corps. He went back through basic training and various skills training with the Marine Corps. When the opportunity came up to apply to interview for the Honor Guard Detail for the President of the United States he chose to do so and was selected.
This assignment had greater significance to Travis's life than he could have imagined beyond the honor of supporting the 41st President of the United States. He met two of his best friends during this time in his life being stationed at the same assignment. One of them being Richard Gaston, also from Indiana, became close friends. Richard eventually became an Indiana State Trooper and paid the ultimate sacrifice in the line of duty. The other was Thomas Rabjohn who was also part of a weapons company they were stationed together at. Thomas became a Phoenix police officer and joined the National Guard. As part of his role in the National Guard he was deployed to Afghanistan and paid the ultimate sacrifice for our Nation.
"I was inspired to do something, more than just remember, find a way to serve again."
When Travis transitioned out of the military he went to Vol State Community College and worked at a relatives' construction company. He heard about an offer at Bridgestone Firestone tire company as they were opening a new factory in TN. He was there for sixteen years but he didn't feel a passion for what he was doing. During this time, he was married and eventually divorced, resulting in an amazing Son Logan.
"We all make mistakes but as long as we are accountable and responsible for your actions you can learn from them and be a better person."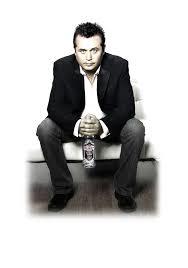 "If you never fail you never succeed."
He spent a lot of time thinking about his two friends who had paid the ultimate sacrifice and he was determined to do something that paid tribute to them and so many others. This led Travis to what he's doing today with Heroes Vodka.
"Without the American Veteran there wouldn't be the American Dream."
They proudly put veteran owned on every bottle they produce. He spent one and half years researching all that he could do to make this brand a huge success. In a short period of time Heroes Vodka has become an award winning product with 6 gold medals and 4 silver medals so far. Planning and details are very important, Travis has been able to partner with and surround himself with experts in the field. He educated himself on the top player in vodka, Sidney Frank of Grey Goose Vodka. He learned from his history and things that had already been done. You can always put a spin on things that have already been done and make them your own.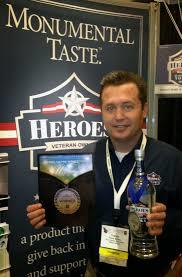 "It's my story and the quality of it."
Relationships and networking have been key to Travis's success with Heroes Vodka. He clearly states you get those relationships and opportunities by being yourself and being genuine.
"Same core values; honor, courage and commitment"
__________________________
Landmark Life Coaching's (www.landmarklifecoaching.com) Mission is to honorably and respectfully serve courageous groundbreakers and transitioning veterans to persevere in defining and executing their future by providing an atmosphere of comradery and trust that honors their dedication and commitment. This will empower our clients to feel whole, honored, respected and fulfilled in defining and living their life purpose.
Charlie Mike Podcast (www.charliemikepodcast.com) is where our Nations Combat Vetrepreneur's talk about how they transformed their combat experience into a groundbreaking entrepreneurial success. We will discuss their experience in relation to what I have defined as their VisualReality; their personal vision of building a successful business leveraging their combat experience to bring the core strengths of a combat veteran into the entrepreneurial realm.
Author - The Empowered Veteran
Dwayne Paro - Veterans Coach/Podcaster/Speaker/Author
Calling all HuffPost superfans!
Sign up for membership to become a founding member and help shape HuffPost's next chapter
This post was published on the now-closed HuffPost Contributor platform. Contributors control their own work and posted freely to our site. If you need to flag this entry as abusive,
send us an email
.