A women's group is using a vintage sticker to call out sexist advertisements around New York City -- and the result is pretty damn awesome.
Some NYC residents have noticed "This Oppresses Women" stickers placed on top of various ads for "beach bodies," "buttock enhancements" and breast augmentation on New York subway cars and in subway stations.
"Women are sick of being bombarded with advertisements that depict women only as sexual objects," Erin Mahoney of National Women's Liberation told The Huffington Post. "That use our bodies to sell products. That embolden men to disrespect us. That tell us we are not worthy unless we conform to unrealistic, sexist, racist, and unhealthy beauty standards. Women are fighting back and using [the 'This Oppresses Women'] vintage sticker to do it. It's exciting."
The more we can call attention to problematic images in our public spaces, the better. We say: Bring on the stickers.
Related
Before You Go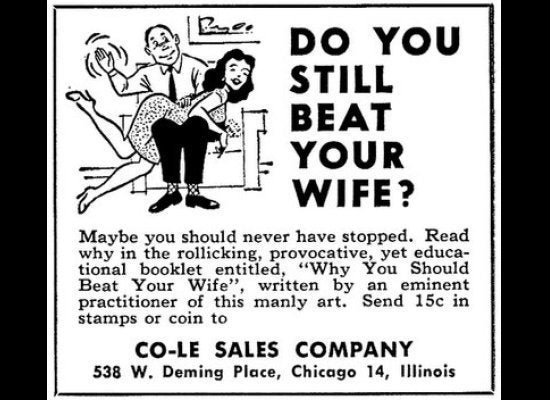 Sexist Vintage Ads