Lauren Book is on a mission to change the way we talk to children about sexual abuse.
Book is the founder of Lauren's Kids, an organization based in South Florida that aims to prevent childhood sexual abuse and help survivors. In a video for HuffPost Rise, she explained she is a survivor who was sexually abused from the time she was about 11 years old to 16. Through a curriculum called "Safer, Smarter Schools," Book and her team educate young students about sexual abuse and how to talk about it.
"It's really teaching children to identify behaviors that make them feel unsafe, uncomfortable and icky and how to access help when they feel and see those things that make them feel uncomfortable," Book said.
Part of the curriculum includes teaching kids about their "I mean business" voice and introducing the idea of their "trusted triangle," which is made up of three or more adults the child can turn to when they want to talk about anything from bad dreams to something that made them feel uncomfortable. The organization also educates parents and teachers on spotting the signs of abuse.
Book clarified that introducing the topic of sexual abuse to children isn't a way to invoke fear. Lauren's Kids focuses on encouraging kids to speak up and ensuring that they know their voice matters.
"It's not about scaring children. It's about empowering them to use their voices to stay safe," she said. "And when they can do that they begin advocating for themselves. They become better citizens. They become better classmates, better students, better kids who can use their voice and know that they can use their voice to stay safe."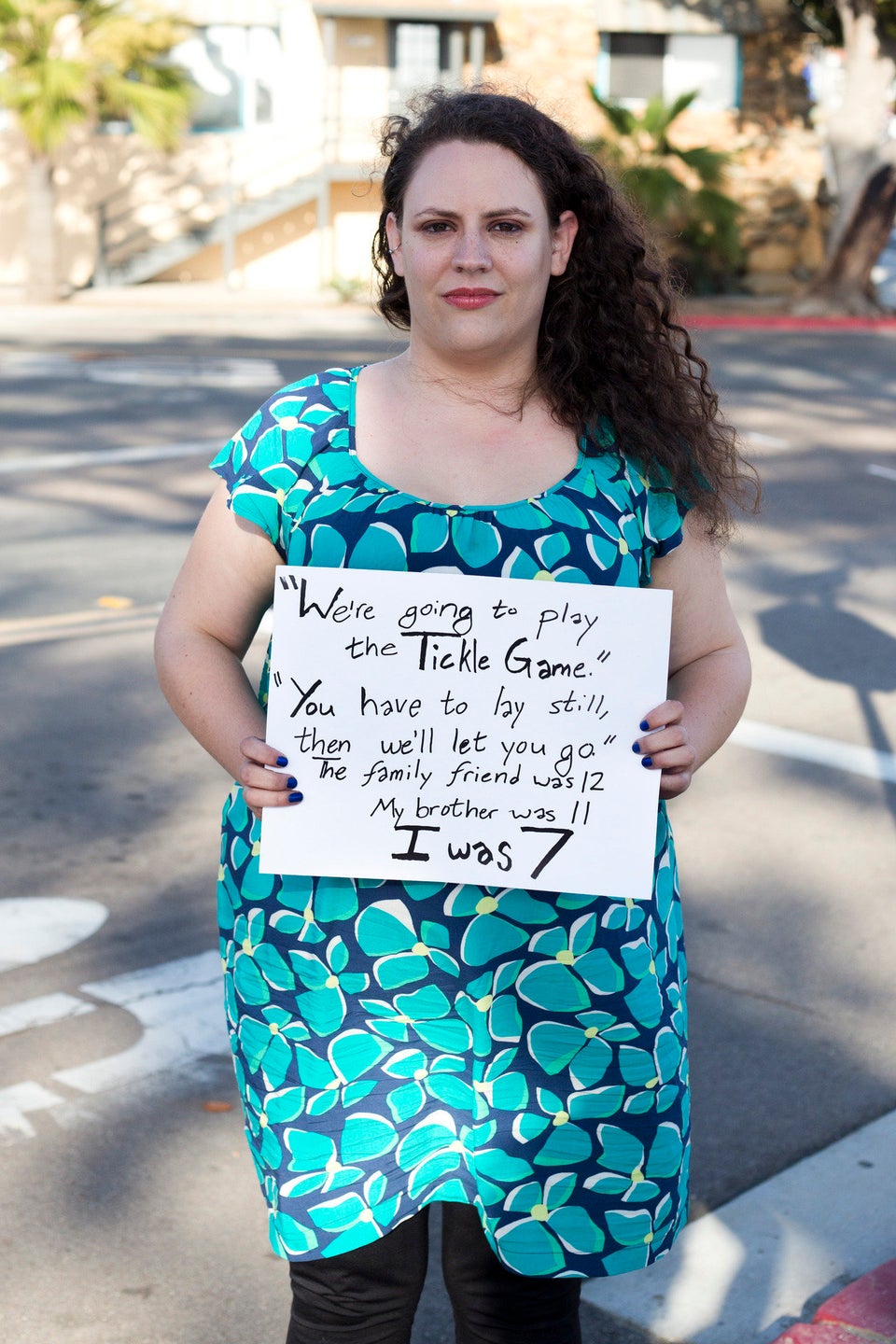 40 Powerful Images Of Surviving Sexual Assault