Unfortunately, we still live in a world where young women are taught that menstruation is embarrassing and even shameful. A new period-themed board game aims to turn this stigma into a fun and empowering experience.
The Period Game is a project by designers Daniela Gilsanz and Ryan Murphy. The game teaches kids about the menstrual cycle ― both the biology behind it and the practical side of having a period, like how to use pads, tampons and menstrual cups.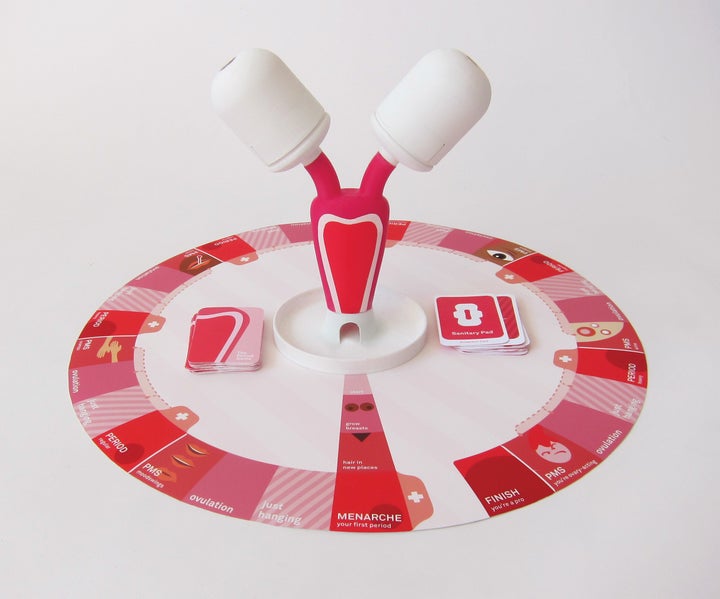 Gilsanz and Murphy initially developed The Period Game as a class project at the Rhode Island School of Design in 2014.
"We were in a 'Design and Play' class and were asked to make a game about the body, and thought that menstruation would be a great subject to tackle," Gilsanz told The Huffington Post.
"When we first brought it up in class there was a fair amount of discomfort, which surprised us as we were all in our 20s at art school, but also confirmed that there was still a lot of work to be done in how we talk about periods," she added.
The Period Game features a series of "Protection," "Preparation" and "Specialty" cards and two instructional packets that teach players about menstrual products, PMS and the female reproductive system. The board also features a large abstracted model of a uterus.
Gilsanz and Murphy say the goal of the game is to create an open, taboo-free space where kids feel comfortable saying words like "tampon," "period" and "ovaries." They also want the game to be fun and informative for both boys and girls.
"We hope that girls and boys get a fun learning environment where they are comfortable asking questions," Gilsanz said. "The way the game is set up, it's very easy to ask a question about the game where the answer relates back to your body, so you are learning two things at once: how to play and what is happening in the body. Also, we hope it helps with confidence and girl pride!"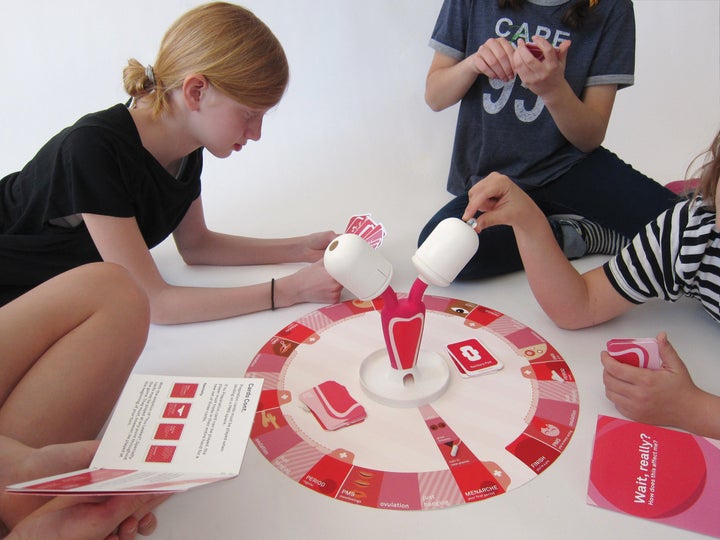 The Period Game is targeted at kids ages 9 to 11. Gilsanz and Murphy have tested the game with girls in that age bracket and say they have received overwhelmingly positive feedback.
"One girl asked if she could keep her menstrual cup card throughout the game and always play it on period spaces because menstrual cups were supposed to be reusable," Gilsanz recalled. "It was amazing to have someone not know what a menstrual cup was, and halfway through the game not only totally understand, but challenge the way it was used within the game."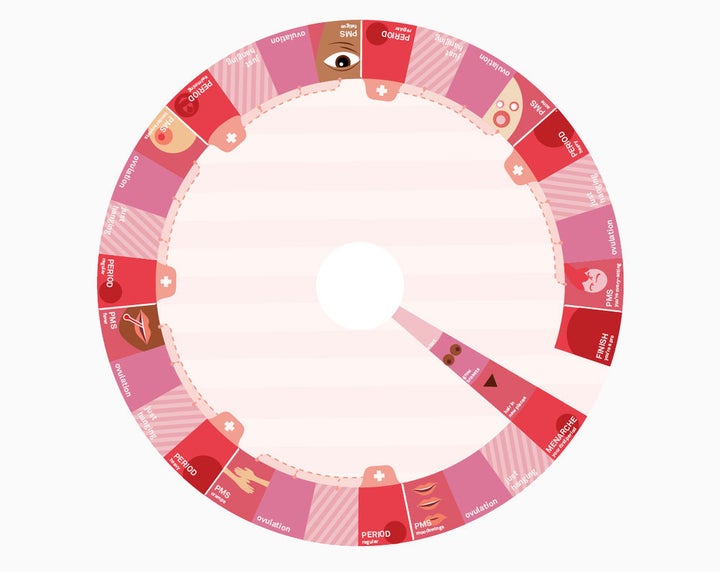 Ultimately, in addition to being educational, Gilsanz and Murphy designed The Period Game to be entertaining.
"It's hard to tell just from the pictures, but it was important to us that the game stood on it's own as more than just an educational tool that you would only play once," said Gilsanz.
As of now, the game is still a prototype, but Gilsanz and Murphy are seeking partners to help make it a reality.
Until then, they're just going with the flow.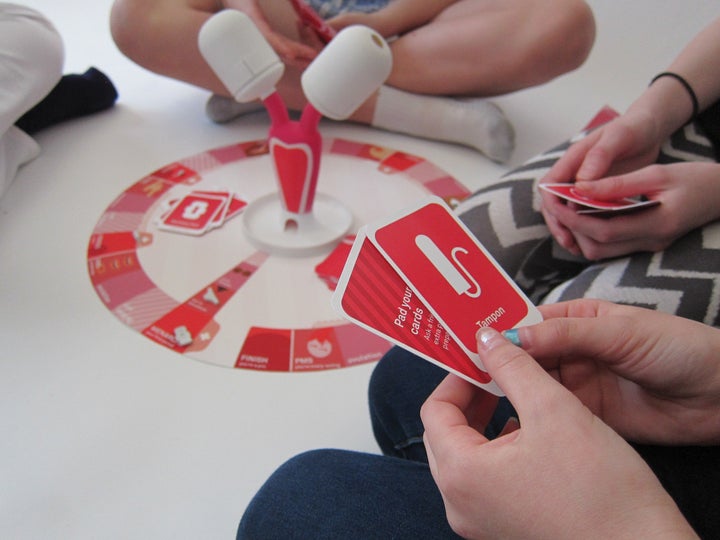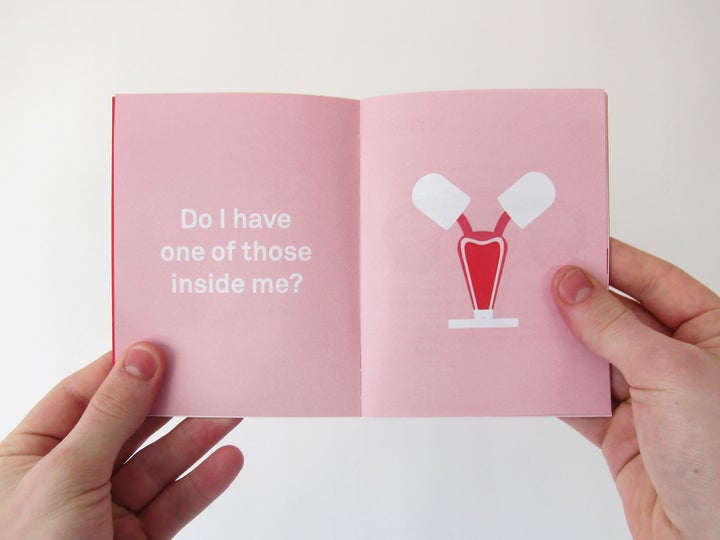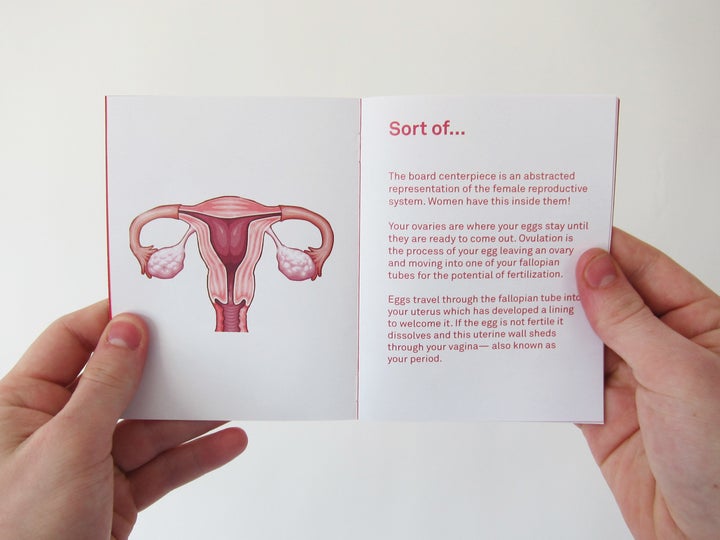 Related
Before You Go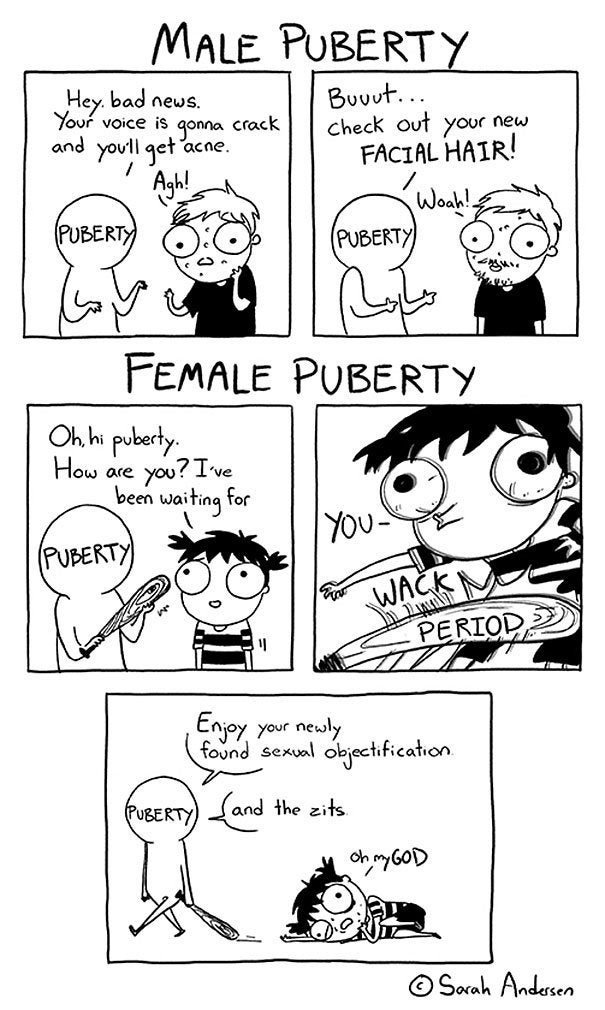 11 Period Illustrations That Are All Too Real