Fire ants are pretty terrible. But wouldn't they be a lot less terrible if they were called "spicy boys?"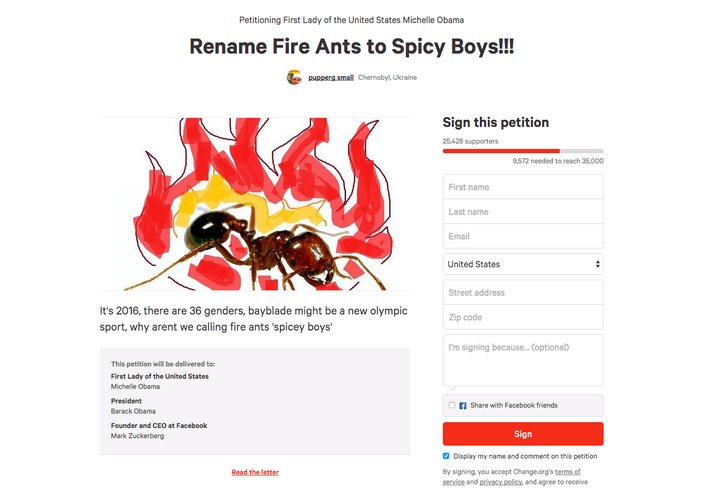 The user is asking for 35,000 signatures and says the petition will go to Barack and Michelle Obama and Mark Zuckerberg. Clearly because those are the only reasonable people capable of making such a change.
pupperg small's letter to POTUS, FLOTUS, and the Zuck says the following: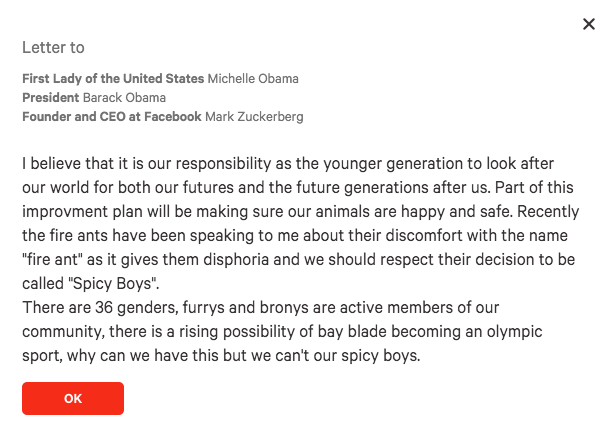 We don't know the 36 genders pupperg is talking about or Beyblade's chances of becoming an Olympic sport, but Furries and Bronies are, in fact, active members of our community so the letter does have some validity.
We think it's a great idea. Spicy boys? GENIUS. Even Twitter agrees.
There's even a spicy boys support account.
At 25,000 + signatures so far, the change seems imminent. With luck and your vote, the fire ant name will disappear into oblivion.
Related
Before You Go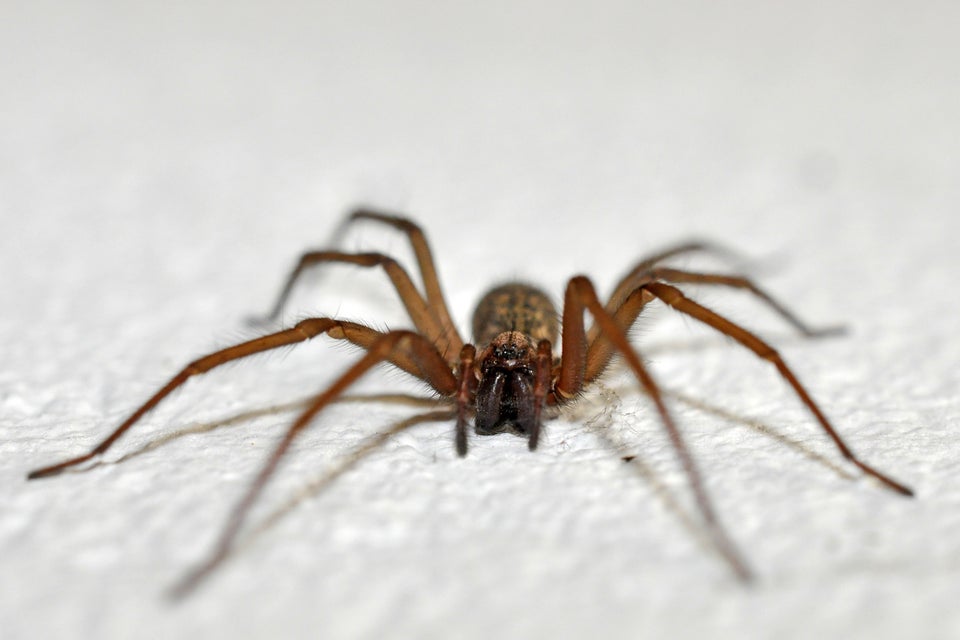 Horrible House Bugs
Popular in the Community