Believe it or not, it's been 20 years since the first episode of "Seх and the City" aired on HBO. And while we'd totally still wear Carrie Bradshaw's pink tutu getup from the opening credit — after a skilled dry cleaner removed those puddle stains, of course — not everything has held up quite so well.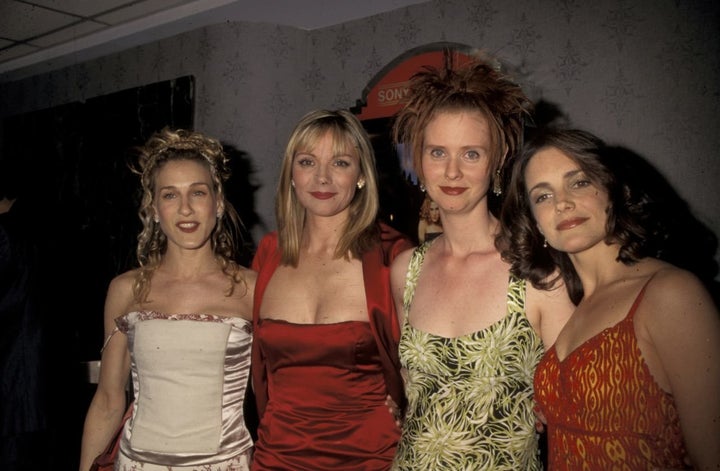 Stylewise, it ticks a lot of '90s-era boxes: corsets, satin galore, splashy prints, and slipdresses. Would any of it still pass muster with Carrie and Co.? Probably not — but if these gals could make giant floral pins and nameplate necklaces work, why not a baby-pink bustier?
But it's the hair and makeup that are truly straight out of a '90s time capsule. Parker is modeling a Grecian-inspired updo. Davis is representing the bouncy curled bob and brown lipstick trends. And while Cattrall's bangs are pretty timeless, Nixon's twisted tresses deserve a place in the beauty trend hall of fame. Yes, kids, twisting hair into tiny sections and pinning it — or better yet, using cutesy, miniature butterfly clips — into a funky, fanned-out display was once considered the height of fashion.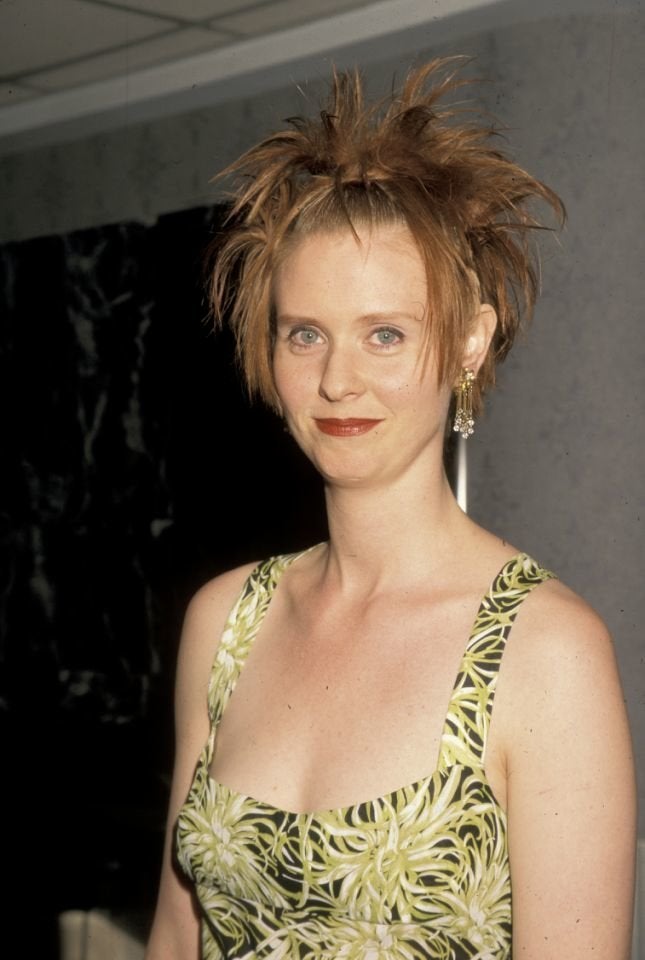 As it happens, Nixon is currently using Miranda Hobbes T-shirts to promote her New York gubernatorial campaign. Fingers crossed that this follicular flashback — which, to be fair, would probably not have been Miranda-approved — at least gets memorialized with a campaign mug or beer cosy. Here for it.
Read more from Yahoo Lifestyle:
Related