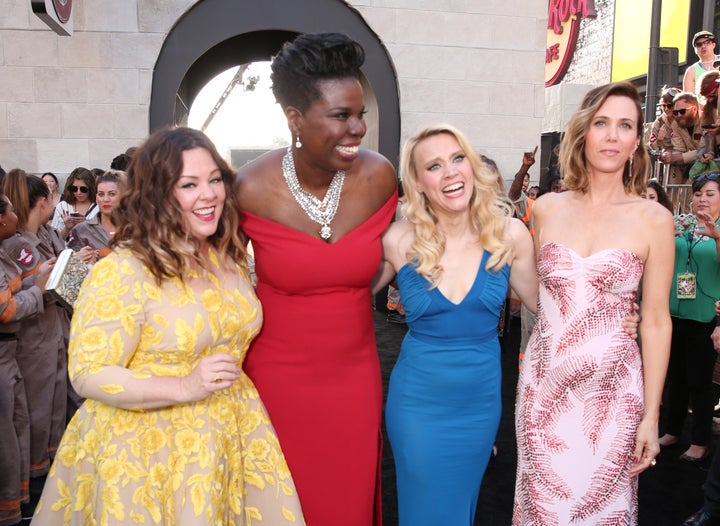 At the film's Los Angeles premiere on July 9, an Associated Press photographer captured a sweet photo of Kristen Wiig interacting with little girls dressed as ghostbusters. The looks on their faces say it all.
The new film has been the target of internet critics who decry it for supposedly "ruining" their childhoods. "Ghostbusters," they say, did not need a reboot, and thus seeing one will mar their memory of the original 1984 version ― a classic. (Whether certain protesters objected to the mere existence of the reboot or its non-traditional all-female casting, however, was unclear.)
Perhaps comedian Zach Heltzel said it best when he tweeted out a picture of the moment on Sunday.
"Look at these childhoods that have been ruined!" he wrote, as the children's glee spoke for itself.
"To me, the people who are crying about, "This is ruining my childhood," this movie is not for them anyway," Leslie Jones told the Times.
Melissa McCarthy added, "I think their childhood was pretty much ruined already. If this broke it, it was pretty fragile to begin with. It is good to remember, it is a tiny, tiny fraction that screams. Normal, healthy people don't stand outside, saying, 'You're ruining my childhood!' There's one nut on every corner in every city that does it."
Another viral tweet about the image came from teenager Anna Spiess. Her post also included photos of young girls with actresses Daisy Ridley, aka Rey from "Star Wars: The Force Awakens," and Melissa Benoist, aka Supergirl.
"It is important for young girls to realize that they, after all, are a valid part of this society and can be anyone they want to be, even a GHOSTBUSTER!" Spiess said in an email to BuzzFeed.
We can't stop the internet commenters, but it looks like their words won't matter to all the kids who go see "Ghostbusters" this weekend.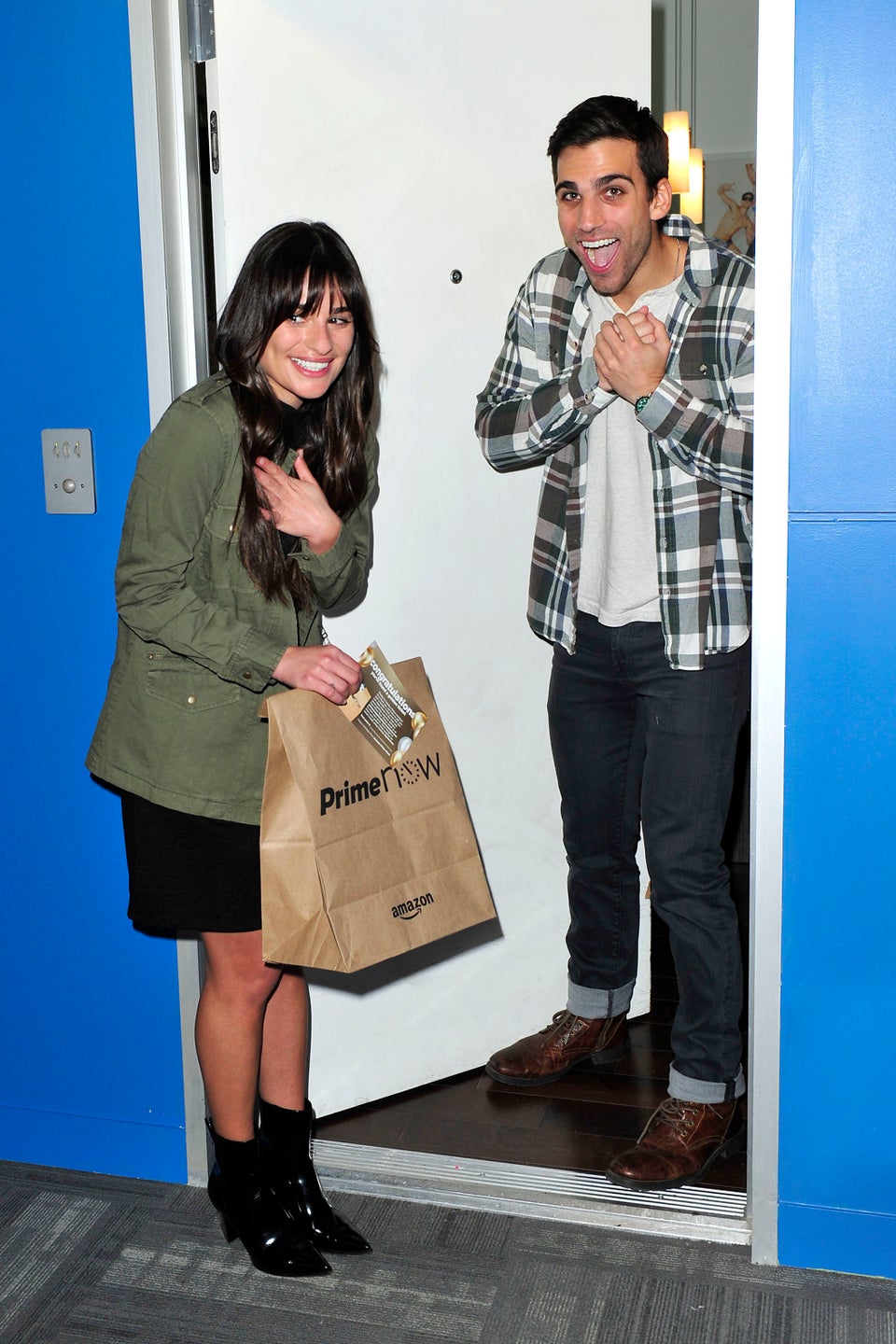 Celebrity News & Photos
Popular in the Community