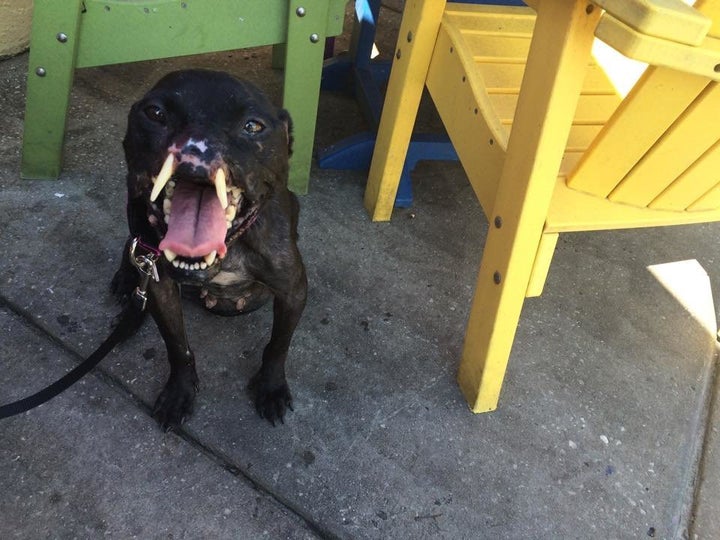 Some people show disgust, or curiosity, or pity, or admiration. Others just stare.
Stephanie Paquin likes it best when folks just come up and ask why it is that Khalessi the pit bull has her unusual smile.
"I would rather people ask what happened and give me the chance to explain," Paquin says.
Khalessi is missing all of her nose and sinus cavity. She's got no nostrils. There's a smooth nub all the way up Khalessi's snout, making her long canine teeth hang out like tusks.
In addition, Khalessi's back legs don't work, and her ribs stick out from being so underweight. It's a bit of a miracle, Paquin says, that she doesn't also have heartworm.
It's thought, because of multiple injuries which are at different stages of healing -- broken bones, on top of the other damage -- that these things were done to Khalessi. The young dog's mangled body didn't come about by accident.
Paquin will explain all this to anyone who asks, though she can't give a full accounting of how or when or why all this happened. Whoever can, is unknown.
Khalessi wound up at a shelter near Orlando recently, after being found on a surprised neighbor's lawn.
Paquin, who runs a southwest Florida-based nonprofit called Passion 4 Pits, was asked by a shelter employee to get Khalessi out; to make sure she'd have a chance.
She didn't hesitate to say yes.
"She needed help," Paquin says.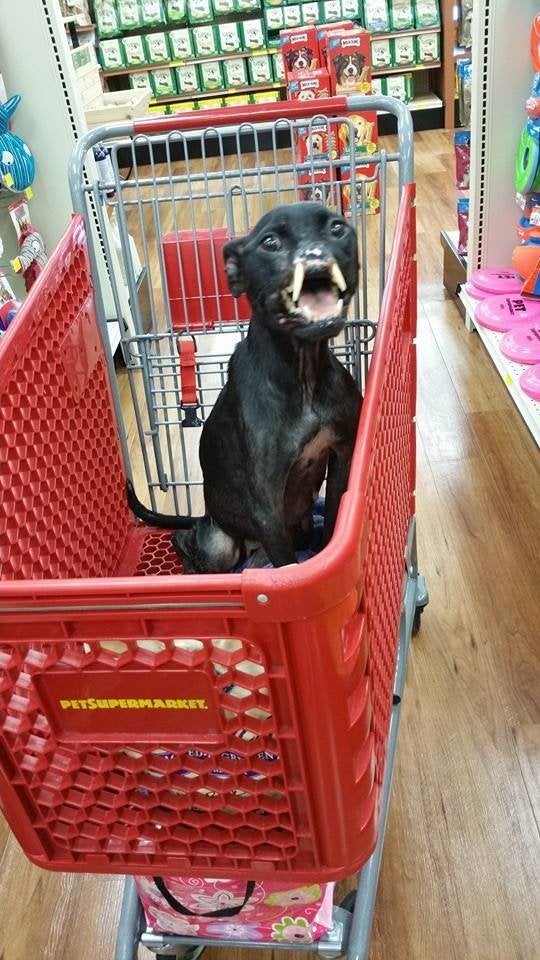 Khalessi came home with Paquin and her husband on Saturday. The dog's tail has barely stopped wagging since.
"Khalessi is sweet, loving and amazing. She loves people, all people. She just wants attention and love," says Paquin.
Her future includes reconstructive surgery, and various other unpleasant -- and expensive -- but necessary medical procedures. And after that, Khalessi will be made available for adoption.
But now, Khalessi is just enjoying her safe new circumstances.
She likes snoring away in a soft dog bed and palling around with Paquin's other dogs. On a trip to the store, Khalessi rode around in the cart, and picked out a toy (her preference: a long-legged stuffed cow). At a local restaurant, she's greeting admirers with kisses.
Khalessi's tail is constantly whipping back and forth, a million beats a minute.
While they're out, Paquin hopes that people will stop and ask how this good dog got to looking the way she does.
Then she'll tell Khalessi's story. Make the world understand just how evil humans can be toward animals. Who, in return, give us the face of forgiveness.
"A person did this to her and she does not let it affect her outlook on people," Paquin says. "This experience has changed her appearance but not her heart."
Get in touch at arin.greenwood@huffingtonpost.com if you have an animal story to share!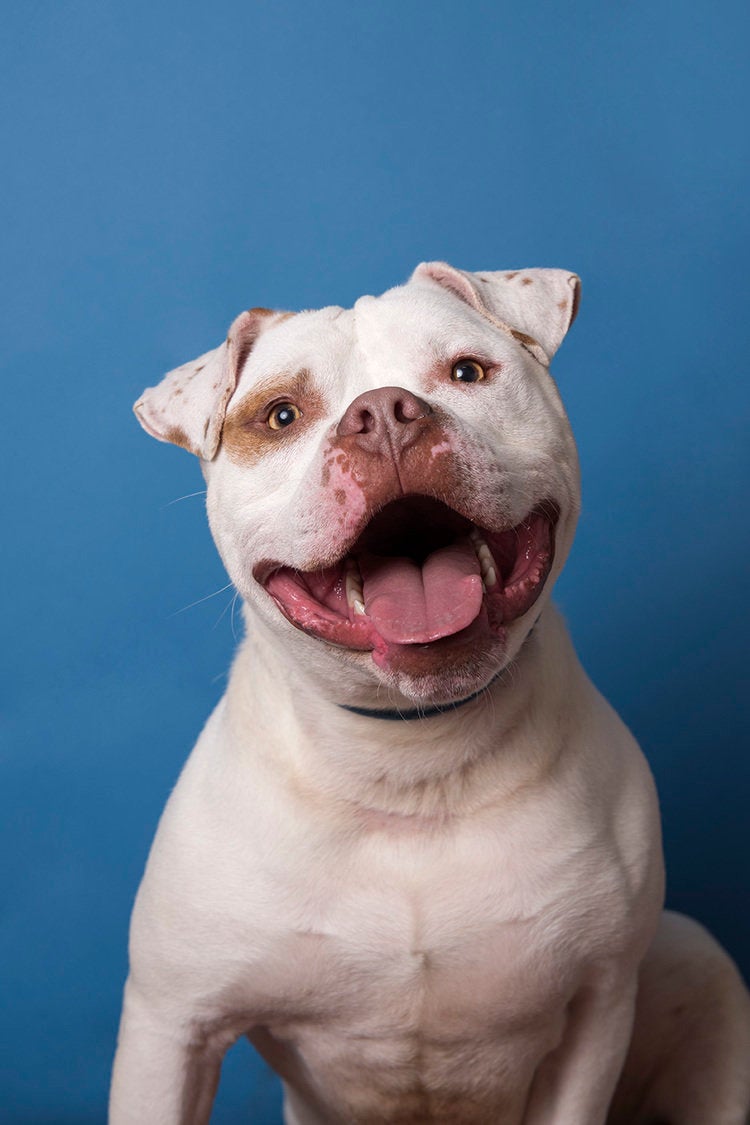 These Amazing Animals Need Homes
CORRECTION: A previous version of this story misspelled Khalessi's name as Khaleesi.
Related
Popular in the Community