A mom and plus-size model is saying "peace out" to people who comment on her pregnant body and inspiring others to do the same.
On Wednesday, Tess Holliday posted a selfie on Instagram, along with an empowering caption about pregnancy and body image as a plus-size woman.
"Having another baby has been a beautiful process & at times, frustrating," she wrote in the caption, adding that she's eight months along and feels that her body hasn't changed much beyond her growing midsection.
"What I've had to be learn to be okay with (WHICH IS NOT COOL)," she continued, "is the fact that people still think it's okay to comment on my body: 'you don't look pregnant', 'you must be have quadruplets', 'you are putting your baby at risk' & a slew of other uneducated statements that are very far from my reality."
Holliday, whose son Rylee is 10 years old, said she's tried emulate the many pregnant celebrities in the spotlight who tend to look "glamorous" and "toned" and seem "eager to talk about how they are going to get the baby weight off." But, she added, "that's not real life, & it's not for most women."
The model, who has shared photos of her body throughout her pregnancy, acknowledged that she's not the first (and won't be the last) plus-size public figure to have a baby.
"However I'm part of a small minority that's telling you it's okay to not have a perfect baby bump, or not show at all, to be plus size & have a healthy child, & most importantly to find a care provider that doesn't shame you about your size," she wrote. "It's also okay to tell someone to fuck off when they give you unsolicited advice about what's "best" for you & your baby. As women, we know what's best & that's our business. No one else's."
Holliday's Instagram post has received over 42,000 likes. Clearly, as she's noted in the past, she may be pregnant, but she's "still slayin'."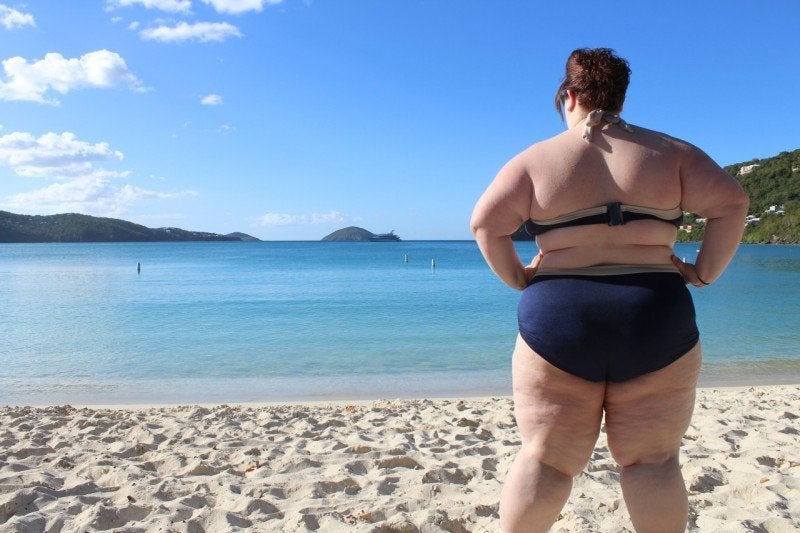 We Exist: Diversity In Plus Size Bodies