"In the year 1815 there were three known types of alligator bait. Catfish, animal parts, and colored children."
Ashlee Haze, an Atlanta native known in spoken word circles as Miss Haze, uses this horrifying fact as the basis for her poem "Alligators," performed during the 2015 Women of the World Poetry Slam competition in March.
In a video of the performance posted by Button Poetry, Haze draws parallels between the slave children used as bait and young black children today like Trayvon Martin and Michael Brown killed at the hands of racial prejudice.
"Trayvon Martin was swallowed whole by a gator twice the size of his body, but nothing compared to the machine that calls it 'self defense' because skittles, like wallets, like whistles to white women, can be mistaken for guns," Haze recites in the video.
Haze goes on to name institutional racism as the biggest "alligator" of all, indiscriminately taking the lives of black men, women, and children across the country. Powerfully, she ends the poem by calling out the people who don't want to hear about race anymore.
"And I know you are tired of hearing about it," Haze says. "What a privilege it is to be tired of hearing about it. I imagine Nicole Bell is tired of hearing about it. I imagine The Diallo's are tired of hearing about it."
The spoken word poet was later named runner up in the competition, which featured slam poetry artists from across the country.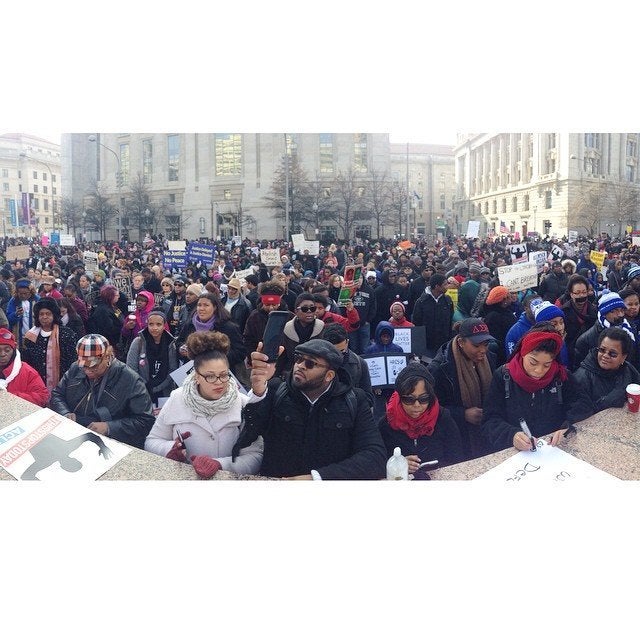 Powerful Black Lives Matter March In Washington
Popular in the Community