"They called it suicide. We called it murder. What if it was both?"
This was the question three poets posed about Sandra Bland's death. In their poem, named after the 28-year-old black woman who authorities say they found hanging in a Texas jail cell, Kai Davis, Nayo Jones and Jasmine Combs connect the abuse black woman have faced for centuries to Bland's death. Performing at Temple University for the 2016 College Unions Poetry Slam Invitational, the trio asked if the physical, mental and emotional abuse she faced was too much for her to overcome.
"I know what it is to be crushed. To have hope drained from my bones, a trembling black woman with trauma stretching across generations. I've been crying for centuries. I cannot stop. I know what it's like to have one foot in the grave. To have a freezer stacked with liquor but an empty fridge. To come to stagnancy and decay in my own bed; my nightmares clamoring out of my own skull. Panic attacks shaking me until I, too, am a prison. I've wished death on myself many times but it was never my idea."
Oppression killed Sandra Bland from the inside out, the women suggest. They say the idea of constantly being labelled a "strong black woman" can be a too big of a burden to bear at times, especially when black women are often erased from the movements they create.
"What if that night, her voice was a ceasefire" they ask. "What if she laid down her arms and walked into the light before they could drag her? A final act of protest. What if she wasn't the hero smiling in every picture? Does that make her any less deserving of a revolution?"
Before You Go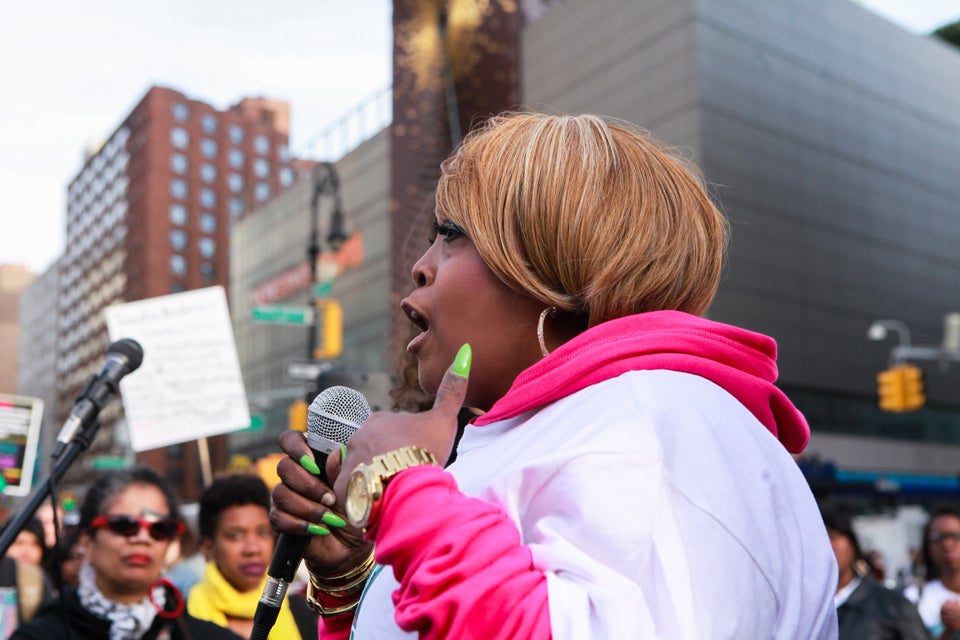 #SayHerName Vigil
Popular in the Community