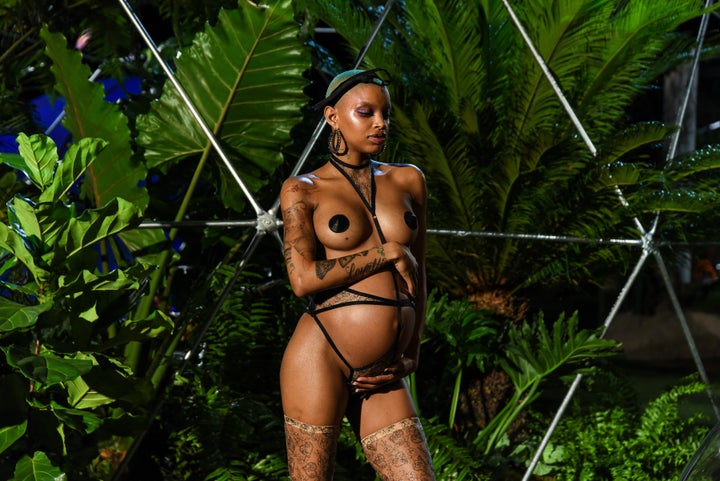 Slick Woods puts the "super" in both "supermodel" and "superwoman."
"A lewk, 14 hours of labor, and A king is born," Woods said on an Instagram post that showed the look she wore for the presentation, which consisted of a bodysuit with intricate cutouts, pasties, stockings and heels.
"This is the face of a WOMAN in labor, we hold shit down most of us don't even know how much we're going through, I'm here to say I CAN DO WHATEVER THE FUCK I WANT WHENEVER THE FUCK I WANT AND SO CAN YOU," she wrote.
It's the model's first child with her boyfriend, fellow model Adonis Bosso. Bosso confirmed the birth of his son on Instagram with a photo of himself and the caption "Fatherhood."
Woods previously confirmed that she would name her firstborn Saphir. Back in August, Rihanna posted that she "can't wait" to meet the baby.
The "Work" singer spoke about including Woods, as well as another pregnant model in her show, in an interview with Elle after the presentation.
"I have a lot of respect for those women and those who choose to continue to work and get it done while being pregnant," the designer said.
"I have a lot of respect for Slick and every other pregnant woman working until their due date," she added. "I'll never tell her she can't do a show unless she tells me I can't because I'm about to drop in a second."
It seems like that almost happened. Take a look at more photos of Woods in the show below: