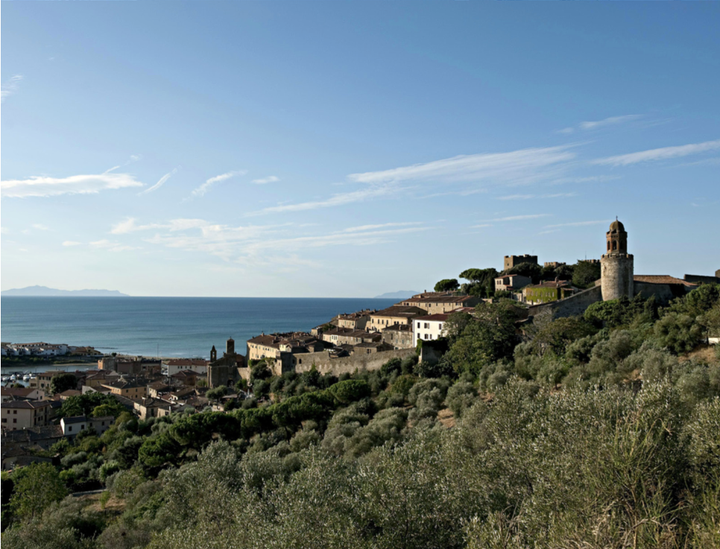 Tuscany is the land of the Grand Tour par excellence. Classic itineraries, those brought to fame by art books and guides, including museums and galleries.
But you can go further, choosing routes with a sea view. One of these leads to Castiglione della Pescaia (turismocastiglione- dellapescaia.it). The historic village is reached by steep cobbled streets, with eyes turned to Renaissance palaces, to the churches of San Giovanni Battista (St. John the Baptist) and Madonna del Giglio (Our Lady of the Lily) and to the crenellated castle, protected by walls that connect eleven towers of different shapes. And then, from the top, you can admire the 23 kilometers of Tyrrenian coast that have been awarded the Five Sails and also the Blue Flag for clean water and environmental quality. On clear days you can take beautiful walks along the West and East beaches, or you can go on an excursion on board fishing vessels that flank the coasts of the Maremma Regional Park and enable you to fish along with the fishermen. Then, altogether, you hoist the nets and prepare grilled fresh fish, accompanied by glasses of Vermentino.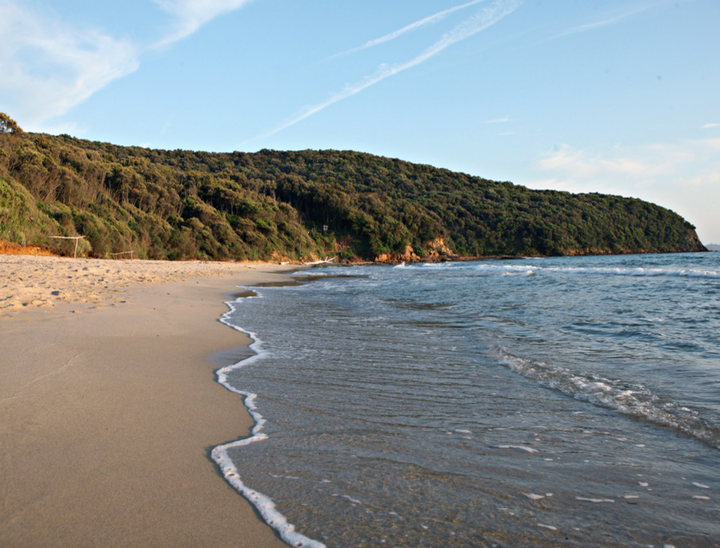 The countryside around Castiglione is really like a postcard, a succession of pine and cypress trees, where also impressive Maremma oxen with long horns, those that inspired the paintings of Giovanni Fattori, become part of the landscape. From Castiglione it is easy to reach the archaeological area of Vetulonia, with monumental Etruscan tombs and the Isodoro Falchi Civic Archaeological Museum, where the relics are kept. In the afternoon, all the greedy ones meet at the homemade ice cream shops in Corso Libertà, where the cones are prepared with typical Tuscan products, from "miele di macchia" (scrub honey) to biological pine nuts from San Rossore Park. In the evening, take a stroll on the promenade of Via Roma, where the "struscio" takes place, a slow walk while waiting to go to dinner in a restaurant in the heart of the village, to taste typical dishes, from ribollita (soup) to boar pappardelle (pasta).