This Raspberry Russian may just be your new favorite holiday cocktail. A twist on a classic White Russian, with black raspberry liqueur in place of the traditional coffee.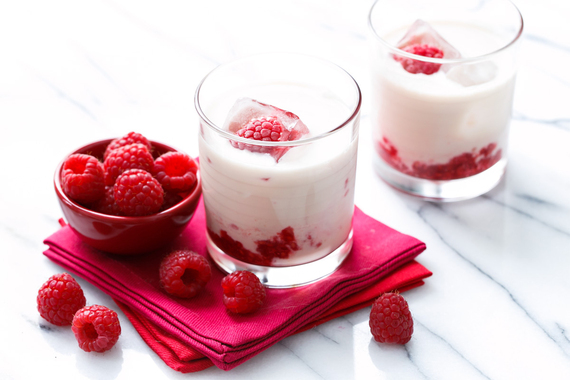 Cheers to the holidays! Here, have a drink. Or two. Because that's what the holidays are all about, after all: friends, family, and a good stiff drink to tide you over until they all leave (just kidding, of course, I'm over exaggerating. But I think we can all agree that a little booze makes everything better).
This recipe is a twist on the classic White Russian, replacing the traditional coffee liqueur with black raspberry instead. Add to that some muddled fresh raspberries and you have yourself a Raspberry Russian.
It may just be your favorite new cocktail, not to mention a perfect addition to your holiday party, with its festive red, white, and pink color and comforting creamy nature. It is festive and yet unique, a nice departure from the typical boozy holiday beverages like mulled wine and eggnog.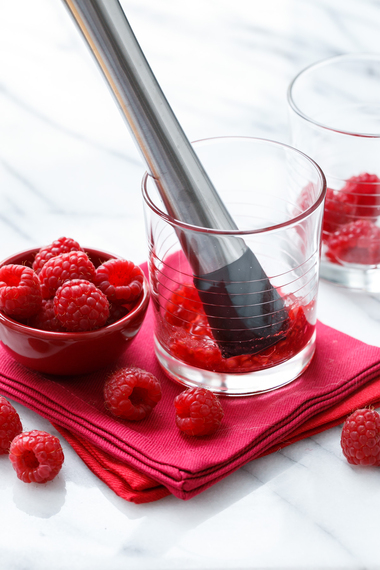 It'd be perfect served as an accompaniment to dessert, alongside a bittersweet chocolate tart or buttermilk chess pie, almost like a dollop of liquid whipped cream (only better).
If you want to get even fancier, make a few trays of raspberry ice cubes to serve with the drinks. Fill a large silicone ice cube tray 3/4 full with water (slightly under-filling each cube will account for the volume of the raspberry) and plop a single fresh raspberry in the middle of each cube. Freeze overnight until solid. These raspberry ice cubes will make for a stunningly unique presentation, and you'll get a little bonus in your glass when the ice finally melts.
Making this for a party? While you can't make the entire thing ahead of time, you can set out glasses with 3 raspberries each, ready to be muddled. Pre-mix the cream and liquor in equal parts (1 ounce of each per serving), and refrigerate in a pitcher until ready to use.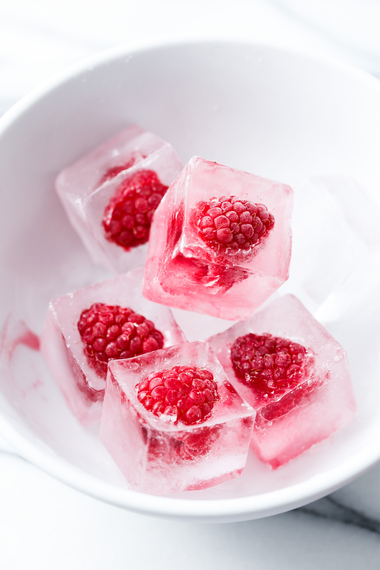 Then, when your guests arrive (or after dinner if you'd rather serve this with dessert), simply muddle the berries with some ice and then pour the cream mixture over top.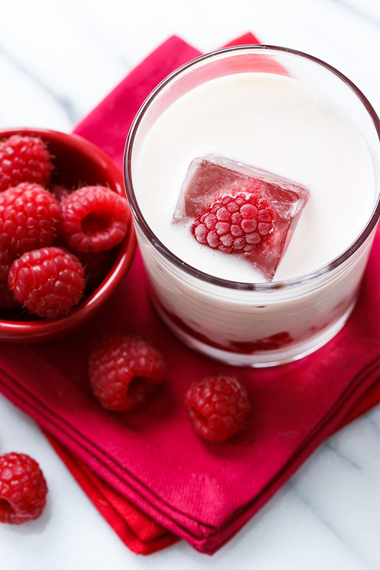 With a blog name like
, it's pretty obvious why Lindsay is our
fanatic. Sweet and savory, this is where you'll find all of Lindsay's favorite olive oil recipes.