Take a seat at Emma's Torch, a cozy new brunch spot in the foodie haven of Red Hook, Brooklyn, and you'll feel like you're at just another trendy eatery where mimosas are a staple. But take a peek inside the bustling kitchen, and you'll see that while the staff is seasoning the beautiful dishes, they're also changing the course of their lives in a way they didn't know was possible.
Named for poet Emma Lazarus, who wrote the sonnet mounted on the Statue of Liberty, the restaurant offers paid culinary training to refugees, asylees and survivors of human trafficking. The eatery tailors its learning program to meet the unique struggles these groups face when they come to America and aims to place its students in restaurant jobs within a month of completing the program.
"We have a lot of people who wander into the cafe, who have no idea what's going on here," founder Kerry Brodie told HuffPost. "Though we tell them what's going on, we don't want them to ever feel like: 'Oh, I did a good deed by eating here.' We want them to say, 'I had a delicious meal that was really high quality.'"
Though the program is still very small ― having trained only a handful of people so far ― it provides access to skills that help recent immigrants land well-paying jobs that have room for growth.
For two months, Emma's Torch students participate in an intensive weekday course at the restaurant which teaches them how to become cooks. There's also a weekly English class, which features kitchen lingo they might not pick up in a standard language course.
Such language skills are key to getting a decent-paying job in the restaurant industry, and keeping it.
On the weekends, the only time Emma's Torch is open to the public, the students get hands-on work experience whipping up simple, Instagram-ready brunch dishes (think avocado toast and Belgian waffles) for hungry customers.
The cooks-in-training earn $15 an hour and work about 200 hours over the duration of the learning program. Classes are taught by famed chef Mandy Maxwell, whose resume boasts such New York City hotspots as Per Se and Eleven Madison Park.
In New York City, the average cook job pays about $11 an hour, slightly less what the student cooks at Emma's Torch take home.
"We try and help our students secure jobs where they are paid a fair living wage, and are set up for success," Brodie said. "Part of our training is leadership in the kitchen. We want our students to...feel confident asking for more responsibility, and higher wages."
Oftentimes, Brodie explained, an immigrant who had a prestigious job in her home country, can't come close to obtaining a similar position here. She might have been an engineer, but without proper accreditation and fluency in English, she's more likely to work in a menial job as a janitor, for example.
Emma's Torch has hit the culinary scene amid the worst refugee crisis since WWII and when foreign-born workers continue to earn far less than their native-born counterparts in the U.S. In 2016, the median weekly earnings for a foreign-born worker was $715, according to the Bureau for Labor Statistics. It was $860 a week for native-born workers. On average, the hourly wages for immigrants are 12 percent less than those of native-born people. And, immigrants' wages typically don't catch up to those of people who were born here, according to the Public Policy Institute of California.
Upon arriving, refugees usually receive federal assistance for four months, which is supposed to be enough of a buffer for them to learn English and land a job. Except it's usually not. Most refugees struggle to find work in that window of time and then go on welfare.
Refugees then often have to decide whether to take a job that pays less than welfare does and offers fewer benefits, or continue to live off of government handouts, Leila Elfane, refugee outreach coordinator for ICNA Relief USA, told HuffPost in March.
For the restaurant's debut culinary class, which launched this summer, Emma's Torch received 50 applications. Brodie's program has trained five people so far.
One of the students was a 23-year-old refugee from the Ivory Coast who came to America as a teen. She was making deliveries for a New York City-based catering company and never quite mastered English. After finishing Brodie's course, she was promoted to a kitchen role.
Another student Addwa Alsubaie, a 19-year-old woman from Saudi Arabia joined Emma's Torch when she was concerned about her prospects for the future. Previously she had been working 12-hour days, six days a week as a cashier at a 99-cent store, describing her experience as "really hard."
Brodie was first inspired to create her nonprofit restaurant after hearing former President Barack Obama call on the U.S. last year to increase the number of refugees it was letting in.
"To be honest, I thought our political leadership was going to be heading in that direction," she said.
As of July 12, under President Donald Trump's revised travel ban, the U.S. will close its doors to refugees once it has accepted 50,000 refugees for this fiscal year.
Backed by grants and donations, Brodie said that creating job opportunities in the food industry was ideal for the demographic she was working with, considering how much of American cuisine is rooted in the immigrant culture.
She added that she is experimenting with how to incorporate the students' traditional foods onto the menu. Alsubaie, for example, recently cooked "shakshuka," an egg and tomato dish, for a private meal for the staff and everyone "licked the plate clean," Brodie said.
It's moments like this that bolster students and give them hope that they'll one day become chefs.
"Every food that we think of as what makes us New Yorkers or Americans ― many of them were brought over on the backs of refugees: the bagel, Sriracha [sauce], you name it," Brodie said. "That's what really defines our culture."
Related
Before You Go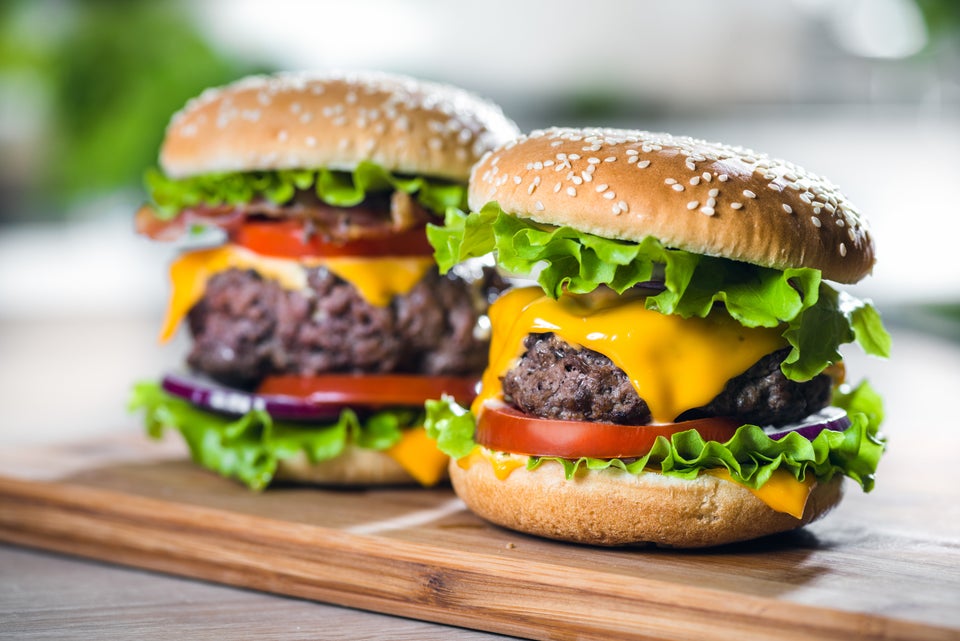 10 Foods That Aren't As American As You Thought
Popular in the Community