As a frustrated biomedical engineering student, Max Hodak came up with one idea that could "shake up science" itself.
His idea was simple but ambitious: to revolutionize the way basic science research is done by making it cheaper, faster and more accessible.
To Hodak, this means bypassing the drudgery of repetitive lab work and letting scientists focus on the intellectual work behind scientific discoveries.
This idea culminated into the Google Ventures-backed, $14-million-funded "robotics cloud laboratory" Transcriptic, whose warehouse in Menlo Park, California houses robots that perform life sciences experiments.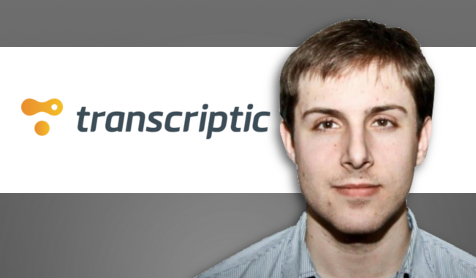 The startup promises to bring "your lab to the cloud", and scientists who want to test their research but hope to spend less time on repetitive testing can pay Transcriptic to perform their experiments for them.
So why are scientists excited about this?
"When I was doing my PhD, most of it was lab work - six months into it, I knew I didn't want to spend the rest of my life in a lab," confessed Yvonne Linney, who has a PhD in Genetics and serves as Transcriptic's COO.
"It was boring, frustrating, sometimes it was routine - often it wouldn't work. You spend all this time troubleshooting - it was very, very inefficient,"
Those of us who do not spend our days tinkering with test tubes in the lab might be tempted to think that Linney's problem does not apply to us. However, the fact that leaders in academia and pharmaceutical corporations all face the same issue means important advances related to our health are potentially thwarted - partly because of inefficiencies that have remained an unquestioned staple of laboratory work for many years.
"If you look at a life science lab today, and look at one from twenty years ago - it hasn't changed." said Linney, "pipetting has not changed for 25 years at all."
WHEN IN DOUBT...USE ROBOTS

The cure for today's most malignant diseases could be just around the corner, so how can we help scientists find them quicker?
According to the Transcriptic team, it's robots.
With a combination of equipment that the team has built themselves and purchased, Transcriptic's robots perform programmable, reproducible, and accurate experiments that yield quick results.
Scientists, academics, even students can design their own protocols, pay for device time, and have their projects carried out without the need to purchase a single equipment.
"I definitely love the idea of the ability to ultimately do your lab work without the lab," explained Tom Driscoll, VP of Business Development at Transcriptic. "But the extension of that - to work through complex scientific problems, and to do it iteratively, essentially all from the convenience of my laptop, is a tremendously valuable thing."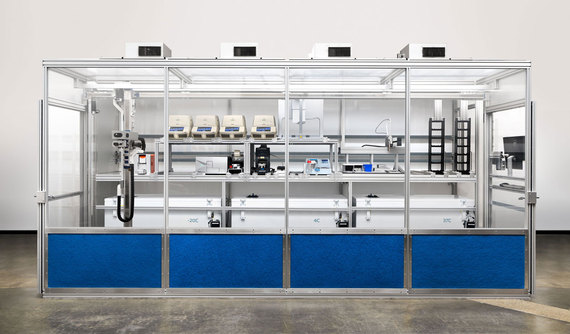 Living up to its mission statement of efficiency, Transcriptic also cooperates with other companies that also streamline experiments. For example, Transcriptic works with Desktop Genetics, a company that develops operating systems for users to design genome engineering experiments on their laptops, which would then be automated in Transcriptic's warehouse.
In early 2016, the Siegel Lab at UC Davis published a peer-review study crediting Transcriptic for generating the largest dataset of its kind on computational enzyme design. This was also the first publication to show that using a cloud-based lab, as opposed to running each time-consuming experiment by the researchers themselves, has helped overcome an experimental bottleneck.
Moving forward, the Transcriptic team intends to focus on aspects of life sciences that can benefit most from fast and large sets of data.
"Machine learning and computational biology - we're definitely heading in that direction, which is basically an extension of what Siegel has published," said Driscoll. "It's going beyond enzymes and for much larger data sets, with broader work flows,"
Guest piece co-written with Tiffany Ma.
This piece was originally published on Breaking Hoops, a blog about innovators making a positive impact in the world. Sign up for the monthly newsletter here or like the Facebook page to stay up to date with the latest stories.
Support HuffPost
The Stakes Have Never Been Higher
Related
Popular in the Community