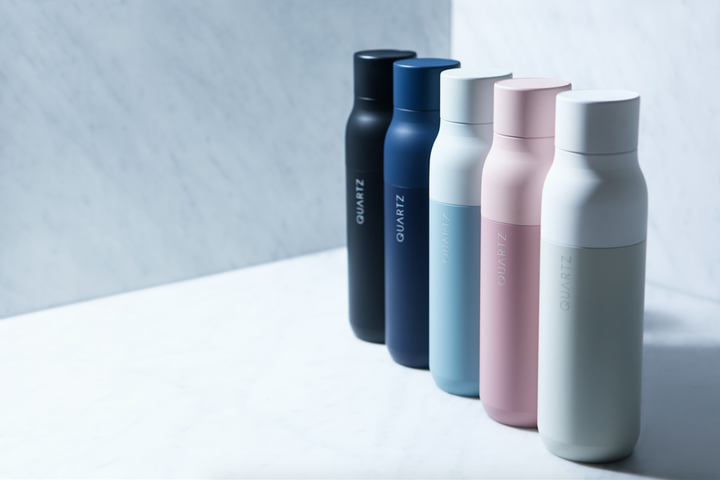 It's a feat when any crowdfunding campaign exceeds their initial goal. It's almost unheard of when a campaign raises thirty-times their initial goal with tens of thousands of backers -- let alone by a product like a water bottle.
But QUARTZ isn't just any water bottle. The QUARTZ Bottle is self-purifying, rechargeable and insulated. Using UV-light, the bottle actually self-cleans and purifies the water inside, killing 99.99% of bacteria and viruses. It also eliminates the pesky water bottle odor reusable water bottle owners despise, yet, have learned to live with.
In November, QUARTZ kicked off their Kickstarter campaign hoping to raise just $30-thousand. Within hours they met their goal, and by the time the campaign closed in early December, the company had raised $1.3 million with over 13-thousand backers.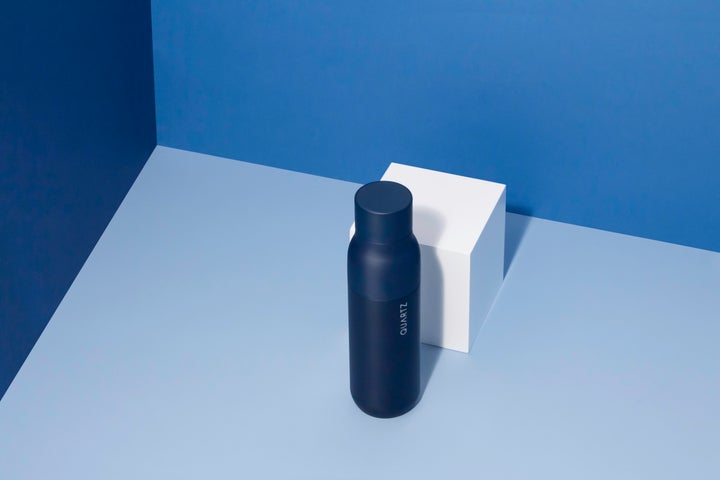 The QUARTZ Bottle is at the intersection of high-tech gadgets and sustainability -- adding a new solution to the ongoing water bottle problem plaguing the planet. Each year, over 480-billion water bottles are dumped in landfills -- that's more than a million bottles a minute. If that's not staggering enough, in 2016, plastic water bottle purchases actually outpaced soda. And while reusable water bottles are generally widely available, consumers continually reach for the throw-away option, often, because they don't have access to good or clean water.
Today, QUARTZ Bottle is filling that gap in the market -- providing consumers a water bottle that lets them drink safe, clean and great tasting water from wherever they can source it.
"We all want to drink more water and use less plastic, but existing reusable bottles do not always make it easy and the results for our health and environment are appalling," explained Justin Wang, Co-Founder at QUARTZ. "The bottle delivers pure water from a self-cleaning bottle all while looking brilliant, so there will be no need to reach for a one-use plastic bottle."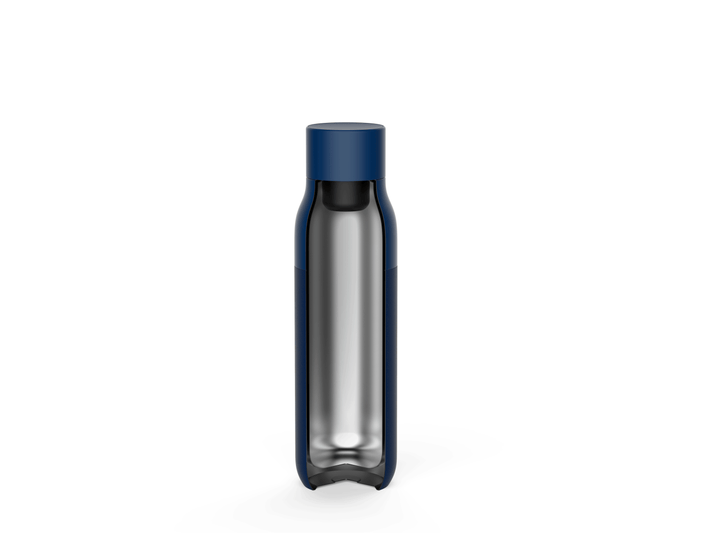 The QUARTZ Bottle's safe but bacteria-fighting UV-light can be activated with the touch of a button on the lid. It also self-activates every four hours to continually eradicate unwanted germs. But, besides the awesome technology that makes this water purification possible, one of the most surprising elements of the water bottle is that a single charge will last for two to three months.
Other nifty features include 24-hour insulation for cool drinks and 12-hours for hot. There's even a travel feature called, 'Adventure Mode' that zaps extra UV-rays into water you'd normally avoid drinking on the road.
Finally, you can't highlight this product without mentioning just how great it looks. The QUARTZ Bottle is made from professional-grade stainless steel inside and coated with five chic color options like Monaco Blue, Himalayan Pink and Seaside Mint.
The $99 retail price tag isn't cheap. But, with the average household spending hundreds of dollars on plastic water bottles a year, or for travelers on the go, the QUARTZ Bottle will save them money. The first early backers on Kickstarter were able to snag the bottle for just $49, 50-percent off retail. Today, the campaigns moved to Indiegogo where you can snag it for 20-percent off retail at $79.
Popular in the Community