A high school has taken down ridiculous posters that criticize young women who engage in sexual activity on prom night.
Lincoln High School, a public school in Manitowoc, Wisconsin, came under fire after a student at the school shared the poster with her older brother, who then posted it on Reddit.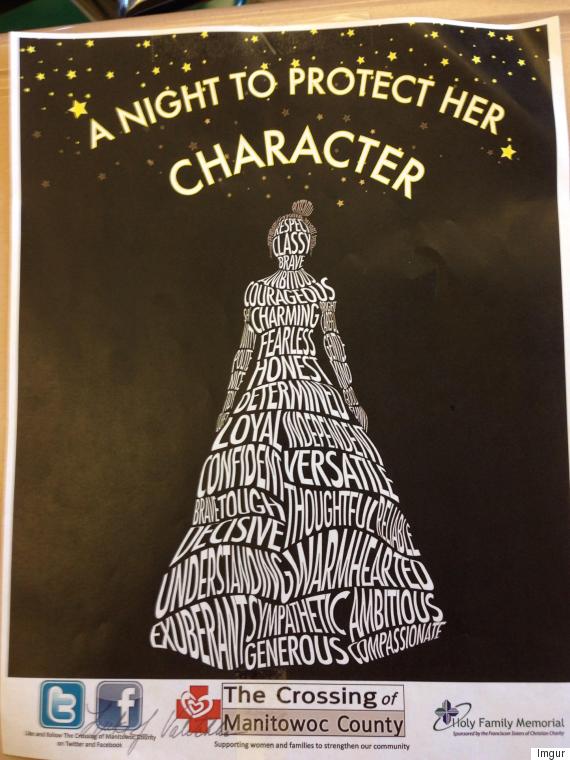 The posters are presumably referring to the shocking idea that students might be fooling around on prom night. They describe prom as "a night to protect her character" -- because god forbid a young women make choices about what she'd like to do with herself and a consenting partner. The implication is that a girl who doesn't "protect her character" isn't brave, courageous, or worthy of respect. And of course, there's no mention of what boys should be doing to "protect" their reputations.
The posters were created by a Crisis Pregnancy Center (CPC) called The Crossing Of Manitowoc County. CPCs are well-known for being deceptive organizations, commonly offering false information to young women seeking abortions in attempt to persuade them to through with a pregnancy.
Hermant Mehta at Patheos spoke to the student who had shown her brother the poster, who says that she offered to create an alternative flyer that didn't involve slut-shaming.
"She told me that she even offered to create a poster with a more positive message, one that doesn't suggest a girl's character depends on her 'purity,'" Mehta wrote. "But when she asked the principal for permission to do that, he rejected the idea."
According to Feministing, the school removed the posters after being reminded that public schools cannot share materials published by religious organizations unless posters with the opposite viewpoint are also displayed.
It's a shame that, in the year 2015, high schools are telling students that a young woman can only respect herself -- and be a good friend to others -- if she's a virgin. Instead, we should encourage young women to make informed, safe personal choices for themselves -- and avoid advice from CPCs at all costs.
Related
Before You Go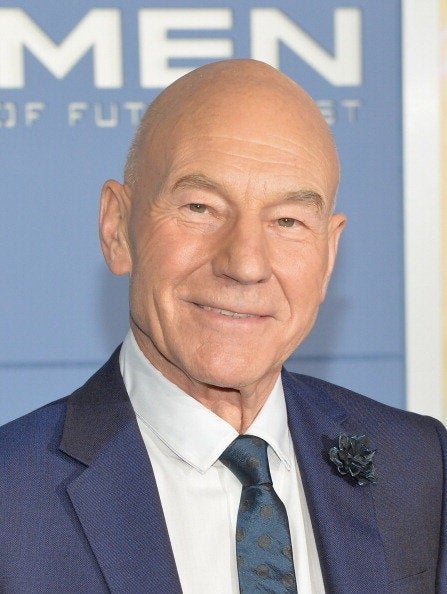 28 Famous Male Feminists
Popular in the Community