Having an abortion is a deeply personal experience, but one that nearly 3 in 10 women will face in their reproductive lifetimes. A new video from BuzzFeedYellow provides an honest depiction of the complex mixed emotions that surround both the decision to have an abortion and the experience of undergoing the procedure.
Written by and starring Ali Vingiano and Brittany Ashley, the video chronicles one woman's (fictional) experience getting an abortion after her first one-night stand.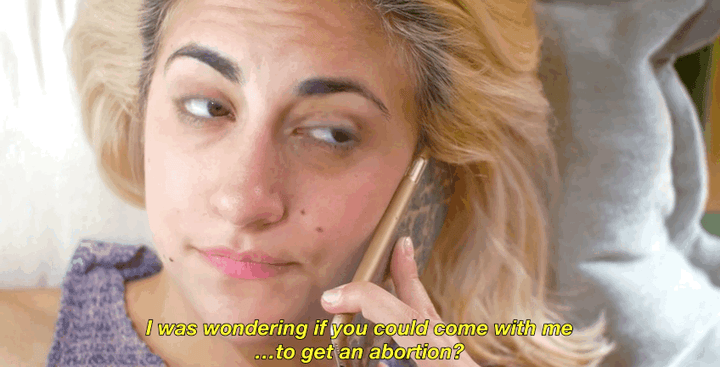 Rather than depict abortion as an unequivocally traumatic experience, Vingiano and Ashley treat the subject matter with care, while employing some raw honesty and humor.
Vingiano's character calls her best friend (played by Ashley) for emotional support and is greeted with, "What's up slut?!" Later, Ashley jokingly uses an online "baby generator" to see what their kid would look like, calling the photoshopped image, "Pretty right? A little potato with a middle part."
And after Vingiano's character actually has her abortion, she's greeted by her BFF with an ironically cheery "Good Luck!" balloon -- and a much-needed hug. "I'm not taking that," she says about the balloon, though she does accept the hug. "I know," Ashley's character says in response.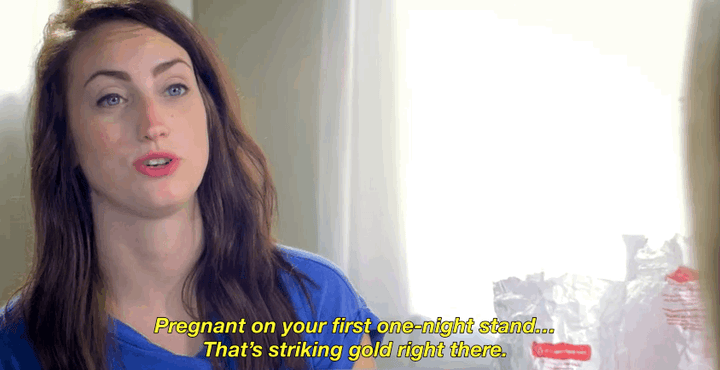 The video's lighter aspects don't obscure the fact that getting an abortion is a serious matter. If anything, the characters' frank, sincere, and even at times awkward handling of the situation makes their experiences even more realistic.
And at the end of the day, that's what abortion is: a very real part of many women's lives, one we should hear about more often.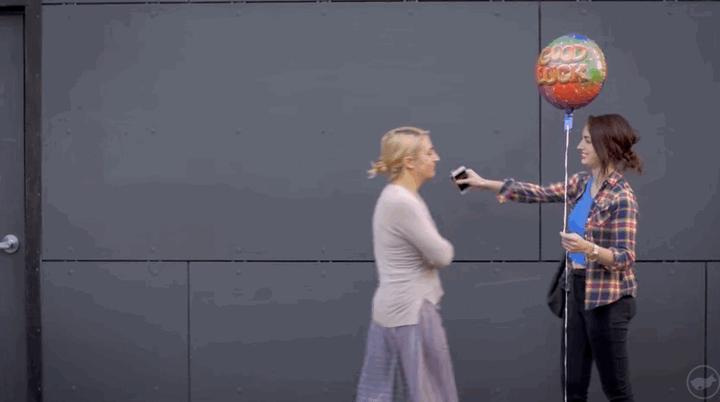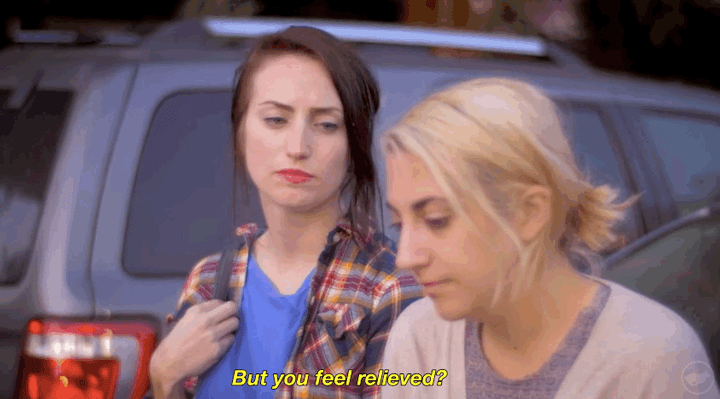 Check out the full video below. Get ready to feel all the feels, and have a few laughs, too.
Calling all HuffPost superfans!
Sign up for membership to become a founding member and help shape HuffPost's next chapter
BEFORE YOU GO
PHOTO GALLERY
Myths About Abortion That Need To Be Busted