Ravi Bhalla is no stranger to religious discrimination. Growing up in New Jersey, the Sikh American politician told HuffPost he regularly faced bullying and harassment at public school because of his religion and the turban he wears as a sign of devotion to his faith.
Asked what he would tell his younger self, Bhalla told HuffPost: "I would say that there is no conflict in this country between being a Sikh and being a successful American."
"I think it's important for Sikh children to realize that they should have pride in their faith and know that in this country, the sky is the limit," Bhalla said. "I hope as mayor, I can present a positive image of Sikh to the general public and I hope that it will make it easier for young kids in school."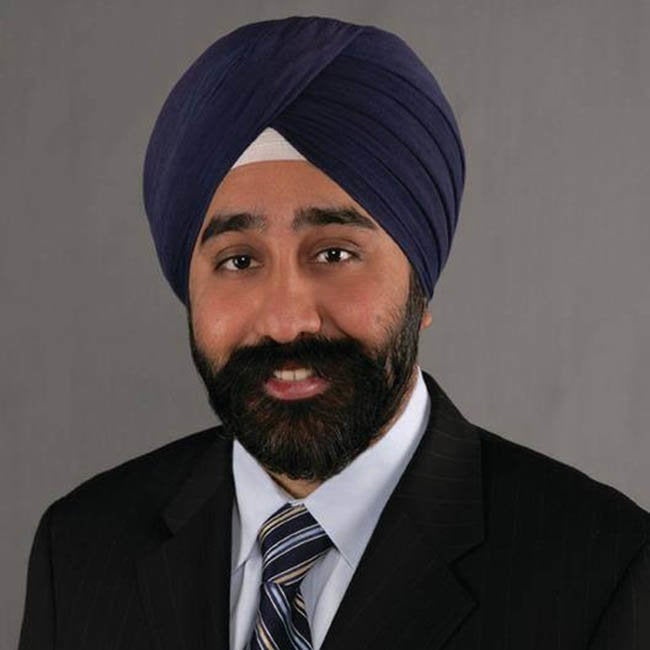 Narinder Singh, interim executive director of the advocacy group, The Sikh Coalition, called Bhalla's election a "watershed moment" for the Sikh American community.
"In addition to inspiring the next generation of Sikh leaders to recognize that public office is possible, his election reminds all Americans that diversity remains our nation's greatest strengths," Singh told HuffPost.
Last week, the race for the mayoral post took a dark turn when Bhalla became the target of a racist flyer campaign. The flyers, which were reportedly placed on car windshields in Hoboken, urged residents not to "let TERRORISM take over our Town!"
"It was very disturbing and hurtful," Bhalla told HuffPost about the flyer campaign ― not just for him, but also for his wife and children.
He said that this wasn't the first time he's been called a terrorist, saying that he has received abuse on social media in the past, and experienced bullying during his childhood in New Jersey.
"At this point in my political career, I have a thick skin," he said. "This is not something that is new to me."
Bhalla said that he believed racism and xenophobia towards Sikhs, but also towards other vulnerable minority communities, has been exacerbated by President Donald Trump's election.
"Unfortunately, we live in a slightly different climate, where some people think this type of conduct is acceptable," he said. "It's important for those of us in government to make sure we send a strong, clear message that hate is not acceptable in our communities."
Bhalla also said that he feels humbled to have won the mayoral race and by the support that he's received from the Sikh American community at large.
"It means the world to me. The idea that I can uplift people, whether they are young people or older people in the Sikh community, and instill a sense of pride," he said. "This is in a way a victory for the Sikh community as a whole in that it creates an opportunity to present a positive image for Sikhs in Hoboken and the rest of the country."
Gujari Singh, communications manager for the Sikh American Legal Defense and Education Fund, said that Bhalla's win signaled the "start of a new era" for Sikh Americans in the country.
"These victories lay the foundation for our youth and future generations to pursue public office and engage more heavily in the American political system," Singh said. "This milestone also conveys that Sikh Americans are an integral part of the American fabric, sharing the same aspirations and dreams as all other Americans."
Shawn Singh Ghuman, communications director for the National Sikh Campaign, told HuffPost that he felt Bhalla's election shows that Sikhs can and will overcome the religious discrimination they have faced in this country.
"One aim of our organization was to ensure Sikhs in America, now and future generations, can play a larger role in our civic society," he told HuffPost in an email. "With the success of several Sikh's in yesterday's election, we are well on our way to achieving that goal and we hope this election encourages more Sikh Americans to get involved in public service and run for office. "
Before You Go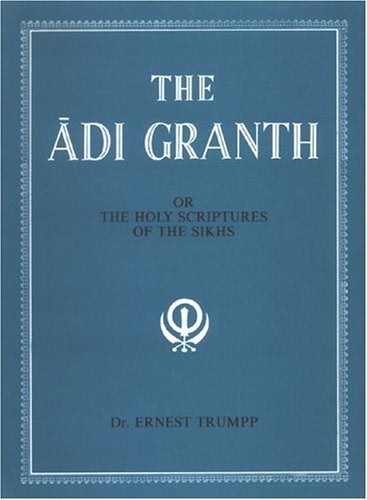 10 Books On The Sikh Faith
Popular in the Community