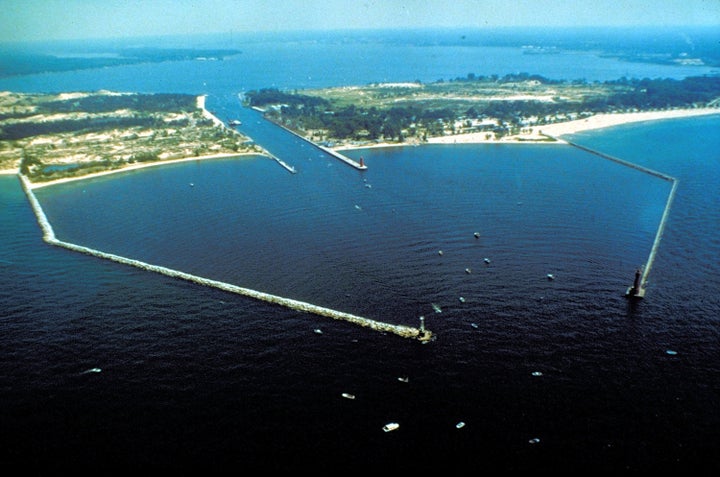 America is in the grip of a massive health crisis that has nothing to do with Washington. With one simple question, we could unlock the surprising underlying issues that lead to some of our greatest public health issues.
In any public space, a lot of us look around and see obesity and lifestyle diseases everywhere. Whether we see an extremely obese person or an extremely underweight person, it's easy to make a quick judgment. How did he get to be so huge? Does she not know how to eat?
Our health care system is geared towards managing symptoms, not solving problems. High blood pressure, heart disease, diabetes are lifestyle diseases caused by poor health behavior over the years. We tell those afflicted to change their behaviors and maybe take some medication. But from a public health perspective, the issues persist.
However, if we ask a simple question, we may identify the surprising underlying issues that cause many of the health issues plaguing Americans. The truth is, a lot of bad health habits are coping mechanisms due to past trauma — verbal, emotional, sexual, physical or a combination of these. Instead of assuming someone did this to themselves, it's better to ask:
What traumatic events happened in your past that created current unhealthy coping behaviors?
This more empathetic approach could help create effective health programs that lend support to those struggling with obesity, heart disease, and substance abuse.
Researchers have known for decades the impact of childhood trauma has on health later in life. Approximately 59 percent of people in the U.S. have experienced an adverse childhood experience. To cope with such experiences, bad habits like eating poorly, start early. These bad childhood experiences dramatically increase physical and mental health issues later in life. Ninety percent of the brain's development occurs in the first five years of a child's life. In addition to that, studies indicate that the brain develops in response to experiences with the caregivers, typically a child's mom, dad or other family member, and that the brain's development is directly linked to the quality of those experiences (shelter, food, love, etc.).
In 1995 Dr. Robert Anda and Dr. Vincent Filetti ran the first groundbreaking study on the prevalence of adverse childhood events at the US Centers for Disease Control and Kaiser Permanente. The study found links between childhood trauma and everything from STDs to poor work performance.
The results of these studies help identify opportunities to improve health and well-being. But, small communities like Muskegon, Michigan, don't have the resources to run large studies possible big east and west coast cities. Lead by 1 in 21 Healthy Muskegon County Rotary Initiative, the community used ProofPilot and the Adverse Childhood Experience Score to explore adverse childhood experiences. Some of the key findings in Muskegon include:
Adults, when they were children in households that lacked basic needs like food, clean clothes, and proper care, were as likely to say they didn't feel loved as those who grew up in abusive environments.
Children who were verbally mistreated by an adult family member were as likely to feel detached and unloved by their family even in adulthood. Physically abused children likely grew up in a household where their mothers were also abused and threatened.
The 2,252 participant study also looked at other possible contributory factors such as alcoholism and divorce/separation.
After reviewing the data, leaders of the Muskegon community took measures to address the problem. Community leaders created programs to train professionals who serve youth in trauma informed care, local health care organizations gave professionals the tools to promote mindfulness and organizations across the community implemented trauma-informed programs.
Changes to overall health metrics aren't going to happen overnight. But an understanding of where people experiencing health issues came from and what they experienced helps professionals create programs that do more than simply treat symptoms. The study helps Muskegon make a case for resources to focus on mitigating the effects of adverse childhood events. Muskegon is on the road towards creating programming that addresses the underlying issues.
You can conduct an ACE study in your community, as well. Download the questionnaire and answer the ten short questions. Add up the number of times you answered yes, and you've got your ACE score. The results across your community could help leaders realize the importance of a shift towards trauma informed care.