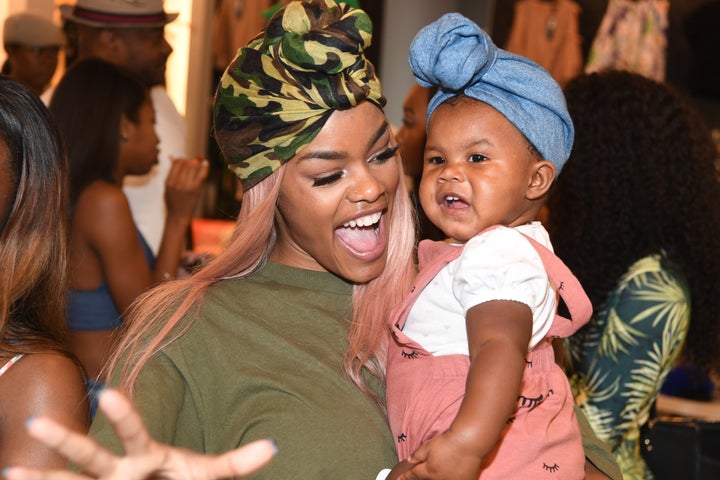 Teyana Taylor wants to instill in her daughter a strong sense of self-worth.
On Thursday, the singer and actress posted a photo of herself with her 1-year-old daughter, Junie, on Instagram. In the caption, she wrote a powerful letter to her little "June Bug."
"Since your first breath, life has become so much more," she wrote. "Everything makes so much sense now. You are my motivation and you bring the greatness out in me. You are my heart. I knew at first glance that it was love."
Taylor proceeded to warn her daughter of what the future may hold for her and give her some advice for navigating some of the obstacles she may face.
"As you grow older, you will understand that life is a long road that you cannot travel without having people pointing fingers at you," she said. "We live in a world where people have the right to their opinions, however you have the right to refuse them as your truth. People only have as much power as you give them. Remember that. Be resilient and let the rain of judgments and insults slide down your umbrella of indifference.

Bug, you have the ability to operate at a whole new level of permission for yourself. Never dim your light so that others can handle your brightness. Refuse to be objectified because of your race, religion, gender or sexual orientation. Define your success, not by the words of others, but by the work, efforts, love and faith that you will pour into all of the things that you do. Embrace diversity in all kinds of people."
Referring to today's political climate, Taylor encouraged Junie to seek understanding, tolerance and community.
"In a world in which some leaders choose to exploit people's ignorance and create anxiety, reject their claims," she wrote. "Our lack of understanding of others and lack of open mindedness is what promotes division, rejection, hatred, fear and blame."
The artist promised to surround her daughter with love and referred to her as her "beautiful sanctuary" and "beautiful distraction" in an often dark world.
"As you grow carry yourself as a beautiful black queen without limits," she wrote in the conclusion. "I look forward to watching you develop your own grace, wisdom and patience in the essence of God's perfect timing. Remember that you can do and achieve anything. As long as you can see it's real, anything is possible. Mommy loves you June Bug, always and forever."
Taylor's powerful letter received over 200,000 likes on Instagram. Many commenters praised her "inspiring" words and said it captured how they felt about their own children.
Ultimately, the letter captures what every parent wants for their children ― for them to feel empowered to follow their dreams.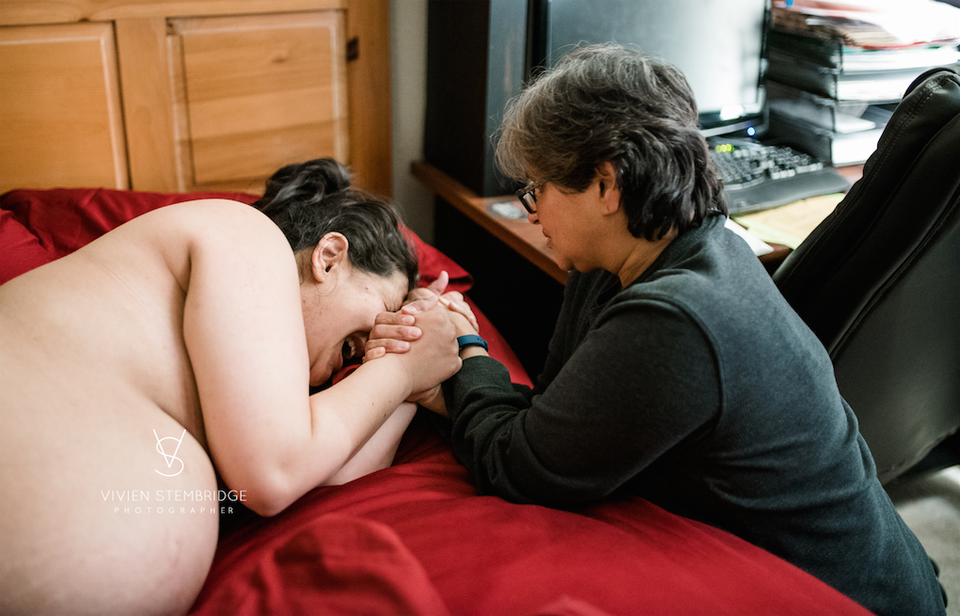 Mothers Aiding Their Daughters In Labor